This week's 6 fantasy running back committees to watch
Happy Halloween, everyone! Welcome back to our weekly look at fantasy running back committee situations. The foundation for this recurring piece will be workload — mainly snaps and touches. Touchdowns and yards are great, but without the volume, you can't count on them on a regular basis.
Week 9 has another half-dozen byes to threaten your fantasy fortunes, with the Cardinals, Bears, Bengals, Texans, Patriots and Redskins all off. David Johnson's fantasy owners can wear their black armbands accordingly.
Cincinnati Bengals
Gio Bernard: 49 snaps; 11 carries, 52 yards, TD; one target, one reception, 14 yards
Jeremy Hill: 38 snaps; 20 carries, 76 yards, TD; one target, one reception, minus-three yards
More of the same here in terms of snaps, though Hill got a carry edge against the weak Redskins' run defense, and Bernard didn't get as many catches as he normally does. Bernard is on a yardage pace that's almost identical to last season's, while Hill is tracking ahead of his disappointing 2015. This committee is boring.
Cleveland Browns
Isaiah Crowell: 41 snaps; 11 carries, 29 yards, TD; two targets, two receptions, 34 yards
Duke Johnson: 31 snaps; four carries, 29 yards; eight targets, six receptions, 87 yards
Hue Jackson likes to establish the run, but he didn't have much luck doing so with Crowell against the Jets. Maybe Crow will have more luck vs. the Cowboys this week.
As for Johnson's solid fantasy game, it might not be a coincidence that it came with Josh McCown under center. In nine games over the last two seasons with McCown as the Browns' quarterback, Johnson has 48 receptions. Take note, PPR owners.
(FYI, Johnson went 3-49 on the Browns' final drive of the loss against the Jets. Some would call that stat padding. I say that'll happen when your team trails all the time.)
New England Patriots
LeGarrette Blount: 35 snaps; 18 carries, 43 yards, TD
James White: 33 snaps; two carries, 15 yards; five targets, two receptions, 14 yards
White's touches in Tom Brady's four starts: 9-15-2-4. You can't trust a guy like that, even in PPR formats. The Dion Lewis Watch will pick up steam as the Pats' bye week passes.
Blount trails only Ezekiel Elliott in carries per game, though his workload has dipped slightly since Brady returned. Blount isn't spectacular, as he's averaging 3.8 yards per carry and has surpassed 54 rushing yards once in his last five games. However, he's got nine rushing touchdowns and should continue to get opportunities when the explosive Pats are near the goal line.
Minor warning: Five of the Pats' next seven games are against teams that have allowed fewer than four yards per carry. You'll certainly continue to start Blount, but he could become increasingly TD-dependent.
New Orleans Saints
Tim Hightower: 47 snaps; 26 carries, 102 yards; three targets, one reception, zero yards
Travaris Cadet: Eight snaps; two targets, one reception, seven yards
Mark Ingram: Six snaps; three carries, five yards
Ingram's stat line against the Seahawks included a first-quarter fumble, which was the most important factor. Ingram got benched after coughing one up for the second straight week, and Hightower had himself a very nice day vs. a solid opposing defense.
Sean Payton talked during the postgame about Ingram bouncing back from this situation, and the guess here is that he'll start Sunday's game at San Francisco as the lead back. Ingram's leash should again be short, but since he doesn't have a history as a fumbler (nine career fumbles in 962 touches), this doesn't figure to remain a problem. Picking up Hightower as a free agent isn't a terrible idea, but it isn't a guaranteed quick fix for your backfield fortunes, either. If he has a role in Week 9, it probably won't be the lead role.
Oakland Raiders
Latavius Murray: 37 snaps; 11 carries, 48 yards; seven targets, five receptions, 23 yards
DeAndre Washington: 29 snaps; five carries, 32 yards
Jamize Olawale: 24 snaps; one carry, minus-one yard; two targets, two receptions, 69 yards
Jalen Richard: 16 snaps; five carries, 34 yards; two targets, two receptions, three yards
The youngsters got busier for the Raiders, but remember that Murray A) is better in pass protection than they are, and B) has 12 targets in the passing game in two weeks since returning from injury. He might not be the 20-carry guy you hoped for, but he's not likely to lose his job as the leader of this committee. Murray will be in his usual RB2 range for Sunday night's divisional showdown with the Raiders.
Philadelphia Eagles
Darren Sproles: 61 snaps; 15 carries, 86 yards; seven targets, five receptions, 17 yards
Ryan Mathews: Eight snaps; four carries, 10 yards, TD; one target, one reception, one yard
Kenjon Barner: Six snaps; three carries, nine yards; one target, one receptions, five yards
Wendell Smallwood: One snap; one carry, minus-five yards
This backfield committee changed a lot since last week, when Sproles and Mathews split snaps. Mathews scored a touchdown to maintain some fantasy value against the Cowboys, but his snap count over the last four weeks has been 25-11-26-8, and he's had 38 carries over that span. You'll need to be in a bye-week bind to consider starting him.
Unfortunately, Sproles' outlook isn't much clearer. He had a total of 19 touches in the three games prior to Week 8, and probably isn't big enough to keep carrying 15 times. On the bright side, he's pretty much the only Eagle who can catch the ball. Sproles is flexy for this week's game in the Meadowlands, but expecting a repeat of Sunday's game seems unrealistic.
Extra points
* Bucs RB Jacquizz Rodgers injured his foot during Sunday's loss to the Raiders. After the game, head coach Dirk Koetter said, "I don't think it's probably good." Antone Smith and rookie Peyton Barber would be the next backs up, with Smith as your preference for Thursday's game against the Falcons. Hurry back, Doug Martin!
* Chiefs RB Spencer Ware suffered a concussion in Sunday's game at Indy. With Jamaal Charles heading to see Dr. James Andrews for a look at his knee, Charcandrick West would be the next man up for the Chiefs. Stay tuned.
* After the bye, the Redskins will need to deal with Rob Kelley (21 carries, 87 yards, TD) being basically as good as Matt Jones. If they share the non-Chris Thompson snaps … ugh.
* The Packers were missing Ty Montgomery due to illness on Sunday, but they still gave Don Jackson (10) and Knile Davis (eight) limited work. No more asking if they're going to get worked into the gameplan, OK?
* The Colts had Robert Turbin on the field for 29 snaps to Frank Gore's 32, but Turbin had five touches against Gore's 11. The Indianapolis Star reports that Turbin is "never going to have a massive role in any game due to his backup status." Nothing to see here.
As expected, Devontae Booker was the man for the Broncos, with Kapri Bibbs playing a minor role.
* The Jaguars fired offensive coordinator Greg Olsen, with part of the problem apparently being a lack of dedication to the run game. When new OC Nathaniel Hackett was the Bills's OC in 2013-14, they ran 48.6 percent of the time; this year's Jaguars have run on 31.6 percent of their plays. The preference here is for T.J. Yeldon over Chris Ivory if you're looking to buy (very) low on a Jags' back.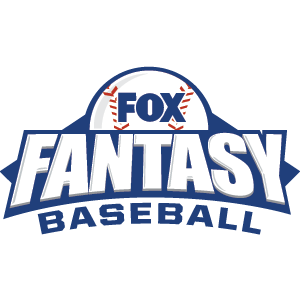 FOX Fantasy Baseball
Join or Create a Free League
Play Now!