Fantasy Football Team Preview: 2014 Tennessee Titans
Team Outlook
I tried to find a catchy quote or phrase describing Nashville, in hopes of somehow drawing a parallel to the Tennessee Titans. Sadly, this effort proved futile, as every passage came from a country song (no thanks) or the town's eponymous TV show, which, although I'm told is lovely, I have never watched. In short, I was stumped in how to present a proper introduction toward this football team.
And then it clicked: no coherent outline…hey, that sounds just like the Tennessee Titans!
Chris Johnson, the franchise star since 2008, departed without much fanfare. Though Jake Locker has been far from durable in his three-year tenure, the team heads into June with only the immortal Charlie Whitehurst and rookie Zach Mettenberger as insurance policies, with the latter freefalling in the Draft due to…yep, injury concerns. With Pro Bowler Alterraun Verner heading to Tampa Bay this offseason, can you name more than two Tennessee defensive players? (Sorry, Jevon Kearse has been retired for quite some time.)
In fairness, not all is bleak for the Titans. The team brought in Ken Whisenhunt as head coach, who is fresh off of rejuvenating Philip Rivers' career in San Diego. A frail offensive line, part of the reason for Johnson's drop in performance the past three seasons, was addressed with the first-round selection of Michigan tackle Taylor Lewan and free-agent signing of Michael Oher. And though he remains a bit of an unknown commodity, Locker, when on the field, made strides in 2013.
So perhaps it's unjust to say the Titans are a wreck. We aren't sure where their final destination is, but at least the train should stay on the tracks.
BYE Week – 9
AFC South Previews: Colts | Titans | Texans | Jaguars | League
Quarterback – Jake Locker
For those taking the glass half-full approach, Locker has improved his completion percentage every year in the league, and in seven starts last fall, proved to be strong with the pigskin (10 touchdowns to five turnovers). Whisenhunt has shown his knack for getting the most out of his quarterbacks, with Ben Roethlisberger, Kurt Warner and the aforementioned Rivers as prime examples. Moreover, there are young, intriguing resources at wideout in Kendall Wright and Justin Hunter.
While Locker could mature into a serviceable field general, I don't think that will connect with success in the box scores. From what we've seen in 23 professional games, Locker's prowess doesn't translate into fantasy fruition, much like the output of a young Tom Brady. (That has to be the first time those two names have been in the same sentence, right?) Even in deeper leagues, view Locker as a backup only.
Running Backs – Bishop Sankey, Shonn Greene
Sankey, a second-round pick out of Washington, is projected as the Titans' starter. Given his only competition in Nashville is Greene, who's averaged less than four yards per carry the past two seasons, Sankey would need to turn in a complete no-show in camp NOT to earn the starting job. Even in its revamped state, the Tennessee o-line is far from solid, yet Sankey will at least get the touches to be a fantasy factor. Some worry about his size – relatively small, by NFL standards – causing stability issues, but there's a lot to like in Sankey as a roto selection. (Update: Greene is No. 1 on the depth chart, but Sankey is still the man to target out of this group.)
Wide Receivers – Kendall Wright, Justin Hunter
In spite of only a half of season with Locker – or, more pertinently, working half a season with Ryan Fitzpatrick – Wright finished with 94 receptions, seventh-most in the NFL. He crossed the 1,000-yard barrier, although his 11.5 yards per catch leaves a bit to be desired. Wright also needs to work on his separation in the red zone, finding the Promised Land only twice. Overall, the Titans have to be happy with Wright's development, and could be a top-15 wideout in 2014 if Locker instills a semblance of continuity at signal caller.
Tennessee will be hoping Hunter progresses at a similar pace. A second-round pick in 2013, Hunter flashed games of promise with 100-yard outings against the Raiders and Broncos. At 6'4", Hunter possesses the body type to be a paydirt delight. While he'll start the season as the No. 3 receiver on the depth chart behind the dependable, but aging, Nate Washington, Hunter's upside may render more touches as the year progresses.
Tight End – Delaine Walker
Because of his years as a backup in San Francisco, fantasy owners tend to mistake Walker as a fledging stock. In truth, Walker, a 2006 pick out of Central Missouri, will turn 30 in August. Walker's first season in blue and, um, light blue was a sound one, bringing in 60 balls for 571 yards and six scores. However, don't visualize Walker's production exceeding these totals.
Rookie to Watch – Zach Mettenberger
Listed as third on the Titans depth chart, Mettenberger won't be in the spotlight to start the season. Nevertheless, Locker has missed 14 games in the past two years, and Whitehurst, who's more famous for his likeness toward the Messiah rather than a Manning, is not the answer as a long-term quarterback. Don't be surprised if Mettenberger climbs up the QB ranks with a decent training camp and into starting duty if/when Locker goes down. (Update: Mettenberger is off to a rough start, making headlines for getting punched in the grill at a bar. Though it wasn't his fault, the quarterback will need to keep a low profile going forward.)
Kicker – Maikon Bonani
Only the kicker because the team cut Rob Bironas to save some cabbage. I HOPE IT WAS WORTH IT!
Defense
The Titans were quietly effective on D in 2013, ranking 11th in pass defense and holding their own against the run (four yards per attempt, 17th in the NFL). The team requires improvement on its pass rush, ranking in the bottom third in team sacks, and it needs to develop a more ball-hawking mentality (its 13 interceptions were tied for 10th in the AFC).
Overall, it's a suitable unit that's playable depending on matchup. In most weeks, though, the Titans are not worthy of a start on your fantasy squad.
Joel Beall is a writer for FOXSports.com and WhatIfSports.com. He lives with a Golden Tee machine and a jump shot that's broken. Reach Joel on Twitter @JoelMBeall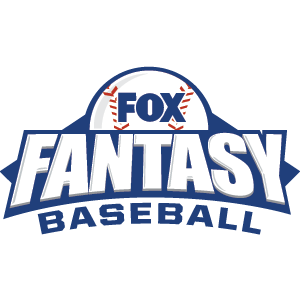 FOX Fantasy Baseball
Join or Create a Free League
Play Now!