Ten Predictions for Fantasy Football
As a society, we love our lists. An article highlighting the fattest cities in America? Click. How about a feature on the hottest bachelors over 40? Don't mind if I do. A countdown of the fifteen worst haircuts in sports? I mean, I'm not NOT going to read it.
Cognizant of this cultural affinity, here are ten predictions for the upcoming fantasy football campaign:
LeGarrette Blount: top-five running back
In his last 11 games in 2010, Blount totaled 977 yards on the ground on a modest 191 carries. Not bad for a guy who was cut by the Tennessee Titans before the onset of the season. Blount's appearance may convey that of a bruising back, one that makes his living bowling over opponents. While Blount has certainly showcased this penchant from time to time, the Oregon product is surprisingly mobile for a man of his stature. This dynamic duo of strength and speed has drawn comparisons to Adrian Peterson and Brandon Jacobs, two backs who have flourished in fantasy.
With no discernable backup in the Buccaneer backfield, Blount's opportunities should increase in 2011. Moreover, Tampa possesses a proficient passing attack, meaning opposing defenses will be unable to solely focus on Blount and the running game. Blount will have to improve on picking up the blitz, as well as becoming a factor in the Buccaneers' aerial attack. Still, despite currently falling into the late third round as the 15th running back, Blount has the potential to be a fantasy force this season.
Michael Vick starts on fire…only to fade away
Although Philadelphia starts the season on the road with tough tests in St. Louis and Atlanta, Vick and the Eagles should wreak havoc on the destitute defenses of the Giants (who at this rate may be unable to field a team), 49ers, Bills and Redskins. These squads should provide a platform for Vick to light the fantasy world on fire once again.
But will be able to maintain this momentum? As noted in the Buyer Beware piece, Vick wore down at the end of last season, as the human body is not conducive to that style of play. Additionally, it appeared that defensive coordinators had solved the Vick equation, leading to the Philly field general tossing five picks in his last four games compared to just two interceptions in his previous nine. Factor in the extra hype surrounding the Eagles thanks to their free-agent frenzy and I don't like the vibe emitting from Vick.
Braylon Edwards revives career
With only one 1,000-yard campaign under his belt and multiple off-the-field incidents, the former first-rounder is viewed as a disappointment in most NFL circles. There's no denying Edwards has brought much of this abhorrence upon himself, yet he isn't totally at fault for this downfall. Working with a litany of mediocre quarterbacks in Trent Dilfer, Charlie Frye, Derek Anderson, Brady Quinn, Ken Dorsey and a fledgling Mark Sanchez certainly will take its toll on a receiver. Not helping matters was Edwards' time in New York. In what should have been his prime, Edwards' development was arrested in the Meadowlands behind a run-first offense and a quarterback still getting his feet wet in the league. Even with this obstacle, Edwards managed to post 904 yards and seven scores in 2010.
Now in San Francisco, Edwards has the chance to revert into an elite receiver with Michael Crabtree on the sidelines. Vernon Davis remains the primary target in the 49er passing game, but Jim Harbaugh's West Coast offense will facilitate plenty of looks in Edwards' direction.
Josh McDaniels turns Sam Bradford into a fantasy god
Terrible coach? Yes. Awful talent evaluator? Unquestionably, as just four of McDaniels' 10 selections from the 2009 Draft remain in Denver. But McDaniels and his offensive scheme does fantasy wonders for quarterbacks under his tutelage, showcased by the performances of Tom Brady, Matt Cassel, and Kyle Orton.
Whereas Orton arrived in Denver with little fanfare, Bradford enters the season after an impressive rookie showing, throwing for 3,512 yards and 18 touchdowns. If McDaniels was able to turn a sixth-round pick in Brady, a game manager in Orton and a backup in Cassel all into formidable fantasy candidates, there's no telling what he will manufacture out of a former first overall selection in Bradford. Speaking of Brady…
Tom Brady kills the collective soul of Patriots WR owners
The good news: with a loaded arsenal at his disposal, it's not inconceivable that Brady could surpass last season's MVP output. Not only did New England add a deep threat in Chad Ochocinco, but Wes Welker is back to full strength, the tight ends Rob Gronkowski and Aaron Hernandez have a year under their belts and second-year receiver Taylor Price has raised some eyebrows in camp. And that's not counting the contributions of Deion Branch, Danny Woodhead and Julian Edelman, or the assistance from an explosive backfield highlighted by BenJarvus Green-Ellis.
The bad news: reread that previous paragraph. Quite the contingent of names. Unfortunately, there's one ball to go around. With an absurd amount of competition for Brady's attention, it will be an arduous task to consistently submit suitable fantasy numbers by a New England receiver. I'm envisioning performances like five catches, 94 yards and two touchdowns from Branch one week, followed by a two receptions for 28 yards the next on a regular basis. Don't be duped into this trap.
Josh Freeman is good. But not great.
Freeman was one of the breakout starts of 2010, amassing 3,451 yards through the air and playing remarkably efficient, with 25 touchdowns compared to just six picks. Although he failed to find the end zone on the ground, Freeman was second among quarterbacks in rushing with 364 yards. These stats have correlated to comparisons to Ben Roethlisberger, and in some drafts Freeman is going before the two-time Super Bowl champ. It's this trend that signals fantasy owners need to tap the breaks on Freeman's 2011 forecast.
The day may come when Freeman finds himself among the upper echelon of fantasy QBs, but it will not be this day. Freeman's 25 aerial scores were noteworthy, but five touchdowns came against a suspect Seattle secondary in Week 16. Freeman has weapons in Mike Williams and Kellen Winslow, and he certainly has the ability to come close to last season's production. But a slightly tougher schedule will impede Freeman from obtaining elite fantasy status.
Jordan Shipley = Wes Welker Lite
Does preseason futility guarantee trouble in the fall? Not necessarily, but judging from their first two games, the Bengals are going to be bad. Epically bad. Even for a rookie, Andy Dalton looks lost and overmatched. Of course, the fact that the offensive line has more holes than the plot of Armageddon isn't helping the redheaded rookie in this assimilation process. First-round draft pick A.J. Green has displayed a dropping propensity, a small issues since, you know, he's a wide receiver. Manny Lawson, Thomas Howard and Nate Clements are slotted as starters on defense, which would be great if it was 2007. Call me crazy, but I don't think the '72 Dolphins are lying awake at night worried about Cincinnati challenging their record.
So how does this equate to Shipley success? It's not a stretch to believe the Bengals will be behind in a majority, nay, all of their games, forcing Dalton and the Cincinnati offense to the air. Thanks to the listlessness of the line, Dalton will be obliged to hurriedly rid himself of the ball, meaning a multitude of short slant passes, signifying a heavy dosage of Shipley. This inclination has already manifested itself in the preseason in seven receptions for 57 yards for Colt McCoy's former security blanket. Add in the implementation of the West Coast offense in Cincinnati and don't be shocked if Shipley ends the season with 90 catches.
Peyton Manning: Fantasy Force, RIP
The Colts signed Kerry Collins earlier this off-season. Enough said.
The fall of Chris Johnson
Owners who already selected Johnson in their drafts shouldn't be worried; they should be in full-fledged panic, after the Titans running back held out until the week before the start of the regular season.
I'm not so much worried about Javon Ringer stealing opportunities from the three-time Pro Bowler. Rather, with the holdout coinciding with the summer lockout, will Johnson return in football-ready shape for the season? The league has already seen a rash of knee injuries due to this lack of pigskin-related repetitions. Johnson's prolonged absence surely won't help his odds against this epidemic. Furthermore, the Titans are still trying to integrate Matt Hasselbeck into their offense. Johnson's sabbatical is only delaying this endeavor.
Johnson still should be a solid fantasy choice. That said, don't trust him with a first pick in your draft. Early selections are all about minimizing risk. At this juncture, Johnson lies on the other side of the spectrum on that sentiment.
Julio Jones outshines Roddy White
Hear me out. By no means is this condemnation on White, who's submitted four straight 1,000-yard campaigns for the Falcons. However, White has been able to complete this feat due to a lack of viable receiving options on the Atlanta roster. Granted, the deficiency of a complementary wideout led to a heightened focus on White in the passing game, but it also admitted more targets in his direction. So while the presence of Jones will alleviate some of the emphasis on White from opponents, the upshot will be a decline in throws in his direction.
For his part, Jones has reportedly transitioned well into the Atlanta offense, picking up the schemes at a torrid pace for a rookie. Generally, I tend to shy away from highly-touted draft picks as historically they underperform in their first season (Ryan Mathews, anyone?). But Jones' stature and speed will translate well into the NFL game, already illustrated in his first two preseason games (four catches, 73 yards; one carry, 12 yards). With White lining up on the other side of the field, Jones will be given some room to roam in the secondary, making him a must-have in fantasy this season.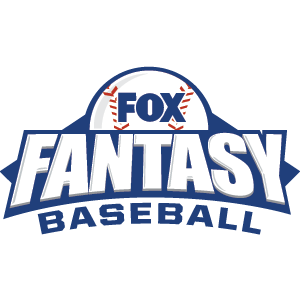 FOX Fantasy Baseball
Join or Create a Free League
Play Now!