Fantasy Team Preview: Washington
Overall outlook: Running backs, receivers, blah, blah, blah. There's one elephant-sized fantasy question with this team, and he was last seen hobbling around FedEx Field during a wildcard round loss to the Seahawks in January.
Bye week: 5
Quarterback: Robert Griffin III
Griffin ranked seventh among quarterbacks with 357.5 fantasy points in 2012 … His value was mainly tied to his legs, as he led all QBs with 826 rushing yards, and was second with seven touchdowns … RGIII's passing stats were pedestrian, ranking 22nd in yardage (3,200), and T-19 in TD passes (20) … So, will RGIII's offseason surgery to repair ligaments in his right knee result in any loss of ability, or cause the 'Skins to protect him from the exposure that running quarterbacks face? The former question is TBD … As for the latter, offensive coordinator Kyle Shanahan says the zone read offense is staying in place, while his dad Mike wants Griffin to slide and throw the ball away more often to minimize punishment … RGIII appears to be going as a low-end QB1 in early drafts, and his status for training camp was unclear as of July 19.
Quarterback: Kirk Cousins
Cousins will start if Griffin isn't ready for the season opener, but you shouldn't consider him on draft day unless the RGIII news gets much more dire.
Running back: Alfred Morris
After being an afterthought for most of last year's preseason, Morris took the fantasy world by storm as a rookie, ranking fifth among running backs with 241 points in FOXSports.com leagues … He finished second in the NFL with 1,610 rushing yards, and was third with 335 carries … He only caught 11 passes, but let's not get greedy, OK? … Though Shanahan has had seasons in which he juggled runners like a circus clown, he's also had some workhorses (e.g., Terrell Davis), and Morris appears to be one of those … In his second NFL season, Morris is a first-round lock.
Running back: Roy Helu
After an injury-marred 2012, Helu appears healthy, and is the likely handcuff (over Evan Royster) to Morris … Caught 49 passes for 379 yards in 2011, so he could be a perfect change-of-pace option behind Morris.
Wide receiver: Pierre Garcon
Played only 10 games in 2012 due to a foot injury, but ranked 49th with 94.2 fantasy points … Caught 44 passes for 633 yards and four touchdowns, which are top-20 numbers over a full season … RGIII's favorite target, and easily the best wideout on his team.
Wide receiver: Josh Morgan
Caught 48 passes for 510 yards and two scores, and ranked 63rd among wideouts with 71.5 fantasy points … Leads the list of Redskins' receivers that you won't be drafting, as Garcon is the only one you should consider.
Wide receiver: Santana Moss
Moss returns as the Redskins' slot receiver after ranking 41st among fantasy WRs with 104.7 points … Moss had just 41 receptions for 573 yards, but hauled in eight touchdowns … Unfortunately, the odds of him scoring that many times again with so few looks are pretty slim.
Wide receiver: Leonard Hankerson
Ranked 62nd – one spot ahead of Morgan – with 72.8 fantasy points in 2012 … Caught 38 passes for 543 yards and three touchdowns … Entering his third season, and while he's more likely to break out than his fellow second-fiddle teammates, you'd have to be in a deep league to consider drafting him.
Tight end: Fred Davis
After catching 24 passes for 325 yards, Davis injured his Achilles tendon in Week 7 against the Giants, ending his season … Davis is a good receiver, but is no more than a fantasy TE2.
Tight end: Jordan Reed
Don't get overly excited, but Reed could produce a bit after being drafted in the third round out of Florida … Talented receiver who missed offseason workouts due to a knee injury … Not draftable, but keep him on your radar.
Placekicker: Kai Forbath
Made 17 of 18 field goals and converted 33 of 34 extra points in 11 games with the 'Skins in 2012 … Had 110 fantasy points in those games – over a full season, his per-game numbers would have placed him among the top-five kickers … Is likely to be overlooked on draft day, and could be an ideal last-round fantasy kicker.
Team defense
Ranked eighth with 125 fantasy points in 2012 … Only 28th in yards allowed (6,043) and T-23 in sacks (32), but a T-3 in interceptions (21) helped this unit to the fantasy top 10 … Expecting the same number of pickoffs again is risky, and this defense isn't very good … They're borderline top-20 in most expert rankings.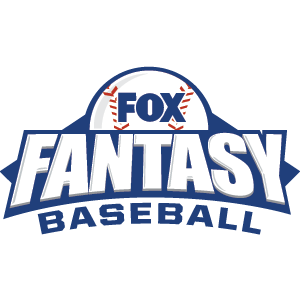 FOX Fantasy Baseball
Join or Create a Free League
Play Now!