Fantasy Football Team Preview: Pittsburgh Steelers
Training Camp Update (8/25)
Last week Le'Veon Bell and LeGarrette Blount both got popped for DUI and marijuana possession. Based on the time it's taken Josh Gordon's punishment to be handed down, owners should know Bell and Blount's fate by 2016.
Training Camp Update (8/8)
It's status quo as you go in Steelers' camp with a few pertinent items …
In desperate need of a downfield, red zone threat with some height, 6 feet 4 inches, Martavis Bryant has made some noise over the first week-and-a-half of training camp. He is definitely in the mix for some Round 10-13 flier consideration from fantasy owners as we know Roethlisberger misses Mike Wallace.
Also, Pittsburgh Post-Gazette's Ron Cook believes Heath Miller will thrive again within the Steelers' offense.
Team Outlook: The Steelers finished 8-8 in 2012 and missed the playoffs. Despite Ben Roethlisberger starting all 16 games for the first time since 2008, the team finished 8-8 last season, too, and missed the playoffs again.
The 2013 campaign also marked the first time since 1999 – which means the first time under current defensive guru Dick LeBeau (2004-Present) – the unit finished outside the top 10 in total defense (yards) – 337.6 YAPG / 23.1 PAPG. Not a typo – 1999. They ranked 21st against the rush and ninth against the pass.
Le'Veon Bell missing the first month of the 2013 season didn't do the offense any favors as they tried to stitch together a rushing attack in addition to adjust to life without Mike Wallace. The offense ranked 28th in rushing and 12th in passing thanks to Antonio Brown's weekly efforts.
BYE Week: 12
AFC North Previews: Steelers | Ravens | Bengals | Browns | League
Quarterback: Ben Roethlisberger
Big Ben, 32, finished 10th in fantasy points scored among quarterbacks last season (19.76 FPG – standard scoring). His 28 passing touchdowns ranked seventh in the league. However, 16 of those passing scores were to receivers no longer with the team – Emmanuel Sanders (six) and Jerricho Cotchery (10). Roethlisberger helped Antonio Brown set career receiving records in yards (1499) and trips to the end zone (eight).
Prior to the Steelers drafting Martavis Bryant out of Clemson, Roethlisberger didn't have a wide receiver who stood over six feet to target.
Running Back: Le'Veon Bell
Although he missed three games to start the season (foot), Bell ranked 14th in fantasy points scored among fellow tailbacks. He received nearly 65 percent of the Steelers' targets and touches inside the red zone – 10th-highest rate in the NFL. His 399 receiving yards out of the backfield fell outside the top 10 among running backs, but his near 14 percent team target percentage ranked ninth.
Running Back: LeGarrette Blount
He may have fallen short of career rushing highs in a crowded Patriots' RBBC last season, but Blount peaked during the second-half of the season in a contract year. The bruising back scored six touchdowns and racked up over 500 rushing yards the in the Patriots' final eight games. Blount shredded the Colts' in the divisional round of the NFL playoffs for 166 yards and four touchdowns.
His presence in Pittsburgh is bad news for fantasy football owners and promoters of Bell who should assume vulture scenarios throughout the 2014 fantasy football season. Bell will no doubt come off draft boards during the first two rounds, but that 65 percent red zone targets/touches margin last season will become a trend of the past, not the present.
Wide Receiver: Antonio Brown
His 110 receptions and 1,499 receiving yards ranked second in the NFL in 2013. Brown's 93.7 receiving yards per game and 165 targets on the season ranked fourth. When you add up all the fantasy points, Brown ranked seventh among fellow wide receivers 198.9 FP (12.4 FPPG). With Mike Wallace out of the picture, Brown was targeted nearly 35 percent of the time by Roethlisberger – second in the NFL (V. Jackson).
With all the good, comes a stat that may sway some non-PPR league owners away. In 16 games last season, Brown was only targeted 19 times inside the opponent's 20. Without question, Brown's small frame does him no favors inside the red zone, but something to consider when Le'Veon Bell, Emmanuel Sanders and Jerricho Cotchery combined for 24 scores to Brown's eight last year.
Wide Receiver: Markus Wheaton
Before the Steelers drafted Bryant, Wheaton had WR2 on lock. Now, the 5-foot-11 receiver out of Oregon State will have to compete for the starting gig over the summer months. At the moment, he's no more than a late-round flier.
Wide Receiver: Lance Moore
It was only two seasons ago when the slot machine posted over 1,000 receiving yards and scored six touchdowns with the New Orleans Saints. However, after missing three games in 2013, Moore fell behind Kenny Stills in the pecking order. Starting anew at the age of 30 doesn't sound like a great fantasy option, but with Heath Miller and Moore the veteran targets in the passing game, he could find that spark again. I doubt it, but he could.
Tight End: Heath Miller
Two seasons ago, Miller caught 71 passes for career-highs 816 yards and eight touchdowns despite shredding ligaments in his knee during a Week 16 contest against the Bengals. He was targeted 20 times inside the red zone that season – most of all the tight ends in the league.
Last season, Miller only hauled in one touchdown in 14 games. Despite this, the 6-foot-5 veteran big body will factor into the red zone gap left by the free agent exodus and inexperience on the outside.
Rookies: Dri Archer (RB) and Martavis Bryant (WR)
Late-round fantasy football fliers and/or undrafted at the moment. Will update their potential value throughout the summer months.
Kicker: Shaun Suisham
Ay Ziggy! The former BGSU Falcon connected on 18 of 22 field goals last season and 52 of 53 XP. Suisham finished 24th in fantasy points scored among his fellow kickers.
Team Defense (DST)
The Steelers fantasy defense/special teams ranked 26th in fantasy points scored (6.4 FPPG). The unit only picked off 10 passes in 16 games (29th in NFL) with 34 sacks (25th).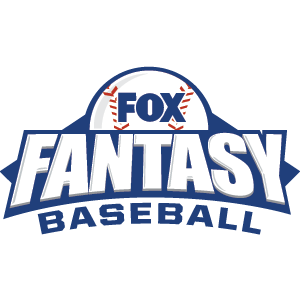 FOX Fantasy Baseball
Join or Create a Free League
Play Now!