Fantasy Football Team Preview: Buffalo Bills
Training Camp Update (8/8)
Team Outlook
The Buffalo Bills have not won 10 or more games since Bill Clinton was in office and Wade Phillips was their head coach. Let that marinate for a second.
Despite their love affair with despair, I'm intrigued by the fantasy potential of the Bills' offense in 2014. It does hinge on the health of EJ Manuel, a guy who missed six games last season due to knee troubles. The new-look receiving corps may experience some growing pains of its own, but the run vs. pass offensive balance is apparent. In terms of fantasy relevance, the Bills' offensive top priority must be to upgrade their 28th-ranked passing offense – with a healthy Manuel behind center – and maintain the second-ranked rushing offense from a season ago.
BYE Week: 9
AFC East Previews: Patriots | Jets | Dolphins | Bills | League
Quarterback – EJ Manuel
Manuel's troublesome left knee underwent a "minor procedure" in January. The quarterback claims the doctors cleaned out/up some ligaments and other items. Define that how you will, but he did also say a knee brace will be part of his uniform the rest of his career. Without question, the six games missed during his rookie campaign should signal "red flag" for fantasy owners, but it's not a death sentence for the targets surrounding him.
Manuel completed less than 60 percent of his passes for 1,972 yards 11 touchdowns with nine interceptions last season.
Running Backs – C.J. Spiller & Fred Jackson
You'll have to excuse me if I take a few grains of salt off the table when I hear early reports suggesting Spiller is in line for a "more defined and expanded role" in 2014. The offense is run by the same offensive coordinator, Nathaniel Hackett, who claimed last season:
To be fair, Spiller's ankle was rarely, if ever, at 100 percent last season and hobbled his way to lead the team with 933 yards (4.6 YPR), but only hit pay dirt twice. He finished 26th in fantasy points scored among fellow running backs.
Fred Jackson, now 33 years old, was the other half of one of the most frustrating RBBC's in the league last season. Also hobbled at times, Jackson racked up 890 rushing (4.3 YPR) and 387 receiving (8.2 YPC) with nine touchdowns. Jackson quietly finished 10th in fantasy points scored among all running backs.
However, Jackson's age and 12 games missed over the last three seasons have some pundits concerned and why attention should be paid to the next two backs in position to expand this RBBC four-deep.
Running Backs – Bryce Brown and Anthony Dixon
When granted full-time reps during his first two seasons, Brown displayed RB1 fantasy impact production behind LeSean McCoy. Most owners probably forget his two-game stretch during the 2012 season where he carried the ball 43 times for 347 yards with four touchdowns (vs. DAL, CAR). Brown also rushed for 115 yards on nine carries against the Bears last season. Popular opinion will become Brown trumping Jackson for touches as a changing of the guard in the Buffalo backfield.
Anthony Dixon's autobiography should be full of anecdotes on what it was like as the third and/or fourth option within two of the deepest RBBC's in NFL history. Buried behind Frank Gore and Kendall Hunter with the 49ers, Dixon enjoyed a brief moment of fantasy relevance until Brown joined the Bills. Now, he becomes a waiver wire lifer for the season … again.
Wide Receiver – Mike Williams
Recent off-the-field issues (two misdemeanors and his brother allegedly stabbed him in the leg) forced Lovie Smith's hand and Williams was traded to the Bills before the 2014 NFL Draft.
Before missing 10 games due to a torn hamstring, Williams was writing a solid fantasy football resume down in Tampa Bay. He averaged over 900 receiving yards and seven-to-eight touchdowns his first three seasons in the league.
While he won't have much value in PPR formats, if the stars align, Williams could be a low-end WR2 with upside, but realistically should settle in as a popular high-end WR3 in standard formats.
Wide Receiver – Robert Woods
Although he failed to post 85-or-more receiving yards in any one game last season, Woods remains one of several "receivers to watch for" in 2014. The former USC receiver finished with 587 yards and three touchdowns in 14 games. He, too, underwent surgery (ankle) in February and isn't expected to start practicing until later this summer.
Wide Receiver – Marquise Goodwin
The shortest of all the Bills' receivers at 5-foot-9, Goodwin can fly on go-routes. He scored three touchdowns in 2013.
Tight End – Scott Chandler
Led the team in receptions (53) and yards (655) and now that Stevie Johnson is with the 49ers, Chandler returns as the team leader in targets (81). However, he finished 19th in fantasy points scored among fellow tight ends due to only two scores in 16 games.
Rookie – Sammy Watkins
It will be interesting to learn which rookie wide receiver wins the Average Draft Position (ADP) pre-season battle between Sammy Watkins (with Manuel) or Tampa Bay's Mike Evans (with, likely, Josh McCown). Both receivers are one cog in a run-friendly offense opposite a veteran receiver, but I have to think Vincent Jackson will continue to warrant more attention than the Bills' Williams or Woods providing Evans a higher fantasy ceiling.
While I believe Watkins will, at times, help fantasy owners, I can't imagine him coming off my draft board before the fifth round and is a low-end WR2. The Bills' offense is still in search of consistent quarterback play and improving it's passing game overall. For Watkins this means full-speed games/reps to learn and grow. Re-draft league owners won't have patience for this come late-September. As of right now, Evans ranks ahead of Watkins.
Kicker – Dan Carpenter
The former Dolphins' kicker booted a career-high 33 field goals – 17 of which were beyond 40 yards (91.7 percent accuracy was also a career-high) and connected on all 32 extra points. Carpenter finished 10th in fantasy points scored among fellow kickers.
Team Defense
The Bills' 2013 defensive coordinator, Mike Pettine, is now the head coach of the Cleveland Browns. Former Lions' head coach Jim Schwartz is the Bills' new defensive coordinator. Schwartz was last defensive coordinator of the Tennessee Titans in 2008 when the unit finished second in the league in scoring defense (14.6 PAPG) and interceptions with 22.
The Bills finished seventh in fantasy points scored among other DST's in 2013 (8.4 FPPG). Although they struggled against the rush (28th), the Bills finished second in interceptions (23) and sacks (58) recovering last season. Expect Buffalo to be one of the top 12 fantasy defenses drafted this season.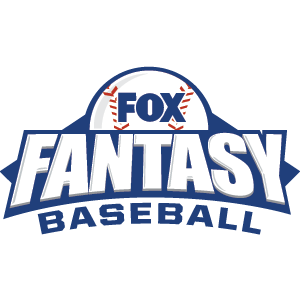 FOX Fantasy Baseball
Join or Create a Free League
Play Now!