Fantasy Team Preview: Titans
Overall outlook: Now entering his third season as head coach, Mike Munchak is immersed in Titans' history. He was a first-round draft pick of the then-Houston-Oilers in 1982 and played on their offensive line his entire 12-year career. After that, Munchak was part of the O-line coaching staff from 1994-2010. Basically, he IS Oilers-Titans football, which is why it's tough to say that he's coaching to save his job this season.
Munchak placed all of his chips on Jake Locker to succeed. I hope that his leash isn't as tight as I'm reading because I don't see how Tennessee can manufacture a winning season in 2013.
Bye week: 8
Quarterback: Jake Locker
Head coach Mike Munchak has already said that Locker will start all four preseason games. Locker was the starter last season, but an injury to his non-throwing shoulder caused him to miss the last five games. Before the injury, Locker threw for 2,176 yards and 10 TDs. Former Buffalo Bill, Ryan Fitzpatrick, was also brought in to backup Locker.
Running back: Chris Johnson
I am no longer expecting another 2,000-yard season from CJ2K. Johnson is now three years removed from that glorious season where he totaled 2,006 yards and 14 touchdowns. On the plus side, his yards per carry increased from 4.0 in 2011 to 4.5 in 2012 (5.6 yards/carry in 2009).
Running back: Shonn Greene
Player A – 1,243 yards and 6 TDs
Player B – 1,063 yards and 8 TDs
In a standard league where every yard is worth one-tenth of a point, "Player A" would have 160.30 points and "Player B" would have 154.30 points. "Player A" is Chris Johnson from 2012 and "Player B" is Shonn Greene's Jets' resume from last season – a difference of only six points. While I'd imagine Johnson should earn the starting job, keep your eye on Greene's performance in preseason action.
Wide receiver: Kenny Britt
There are certain moments in fantasy history that I recall when I hear a player's name. For Britt, I immediately think of the two-game stretch where he put up 271 receiving yards and scored three touchdowns in the first couple contests in 2011 before blowing out his right ACL and MCL. Last year, Britt had to continuously ice his knee due to swelling. Though he was far from 100 percent, Britt still managed 589 receiving yards and four TDs. Now that he's on the road to recovery, fantasy owners just need Britt to work on chemistry with Jake Locker.
Wide receiver: Kendall Wright
Wright led the Titans in targets and receptions, yet placed second in receiving yards because of the dink-and-dunk role he served in the offense. His final collegiate season, Wright tallied 1,663 receiving yards and 14 TDs at Baylor. So, the ability to produce is there, he just needs to be used properly.
Wide receiver: Nate Washington
Don't expect WR1 or even WR2 numbers from this guy, but Washington can still be a decent FLEX or WR3. There was only one season where he eclipsed 50 receptions and it was the year Kenny Britt missed 81 percent of Tennessee's games. Expect around 600 yards and a handful of scores from the veteran.
Wide receiver: Justin Hunter
As an insurance policy for Kenny Britt, Tennessee drafted Hunter in the second-round. The Volunteer-turned-Titan trades his light orange for blue and goes from Knoxville to Nashville. In his junior year at UT, Hunter recorded 1,083 receiving yards on 73 receptions and scored nine TDs.
Tight end: Delanie Walker
With Jared Cook now a member of the Rams, it's an open competition for the tight end spot. Walker might sound familiar because he was a member of the defending NFC champion 49ers last season. Vernon Davis hogged the spotlight, so Walker only mustered 21 receptions for 344 yards and three TDs.
Tight end: Craig Stevens
Stevens was the backup to Jared Cook in 2012 and tallied 23 catches for 275 yards and one touchdown. Since Tennessee has three solid (when healthy) wide receivers and two capable running backs, I'd avoid any TE that wins the job. The QB is still growing into his own and there are just so many better options, fantasy wise.
Placekicker: Rob Bironas
The Titans' kicker became popular when he could connect from deep. In 2012, Bironas made seven field goals from 50+ yards and 90.6 percent of his tries. Last year, his accuracy dropped 10 percent and he only made two field goals from 50+. He's no longer a reliable fantasy option.
Team defense
Fresh off of his year-long suspension, Gregg Williams was named the Titans' Senior Assistant Defensive Coach in February. Last year, Tennessee finished tied with Cleveland among fantasy defenses with 117 points (t-17th). The Titans are in the bottom half of the AFC South, behind Houston and Indianapolis, so I'd avoid this defense in 2013.
Sign up today for your free fantasy football season at FOXSports.com, and test your draft preparation by entering our mock draft lobby. Our fantasy experts will provide you with all the 2013 fantasy football news you'll need to push for your league's championship.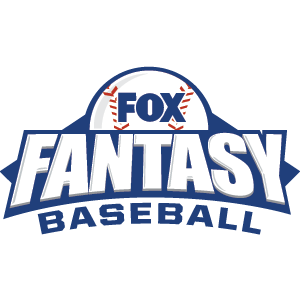 FOX Fantasy Baseball
Join or Create a Free League
Play Now!