Fantasy Team Preview: Raiders
Overall outlook: Heading into 2013, only three teams do not have a returning quarterback, running back, or wide receiver that finished 2012 ranked inside the top 25 in yards at their position: Jaguars, Jets, and Raiders.
This is depressing news for Raider nation. Carson Palmer ended last year ranked 10th among QBs in passing yards, but he's now in Arizona. Darren McFadden landed 27th on the RB list and the team's top receiver, Brandon Myers (now with the Giants), finished 38th among receivers.
Bye week: 7
Quarterback: Matt Flynn
Remember that time Flynn threw for 480 yards and six touchdowns against Detroit in mop-up duties for Green Bay? That was awesome. That was two seasons ago. Seattle then inked Flynn to a three-year deal, only to have rookie Russell Wilson burst onto the scene and steal the reins. The Seahawks would go on to trade Flynn to Oakland the same day Carson Palmer was sent to Arizona. Flynn played in three games with Seattle last year and threw for 68 yards. By the way, he hasn't thrown a TD pass since that Packers vs. Lions game.
Running back: Darren McFadden
Here's the deal, McFadden will put up stats worthy of a first-round draft pick, eventually. But, who wants to take that risk when McFadden hasn't played a full season? On a positive note, he carried the ball over 200 attempts for the second time in his career last season.
Running back: Rashad Jennings
It will be weird when I'm looking for Maurice Jones-Drew's backup late in the season and not having the option to click on Jennings. Now, the fantasy tradition will be transferred to Oakland and McFadden's handcuff. Always a bridesmaid, never the bride, Jennings best season was 2010 when he rushed for 459 yards and four scores.
Wide receiver: Denarius Moore
Brandon Myers had the most receiving yards for Oakland in 2012, but Moore had the most targets. On a more staggering note, Moore is on record for having 115 targets and only 51 receptions. So, he only caught 44 percent of the passes thrown in his general direction. Not surprisingly, Moore dropped nine passes, 10th-most in the NFL.
Wide receiver: Rod Streater
Streater finished fourth on the Raiders in receiving yards, behind Brandon Myers, Denarius Moore, and Darrius Heyward-Bey. Myers is in New York and Heyward-Bey is a Colt now. Streater coasts into the No. 2 receiver role. The goal of preseason will be to gain the trust of Matt Flynn and/or Terrelle Pryor.
Wide receiver: Juron Criner
Like Rod Streater, Criner is entering his sophomore season. Unfortunately for Criner, he received less than half the targets and reception totals. In his final two seasons in college, Criner averaged over 1,000 yards and scored 11 times. He has the potential to be a fantasy contributor, he just needs the opportunities.
Tight end: Richard Gordon
Now that Brandon Myers is no longer with Oakland (Have I mentioned his name enough?), the tight end position is accepting any and all applicants. The remaining TEs on the roster combined for nine catches and 101 yards last year. Honestly, unless you are the guy at the Black Hole with the spiked shoulder pads, you've probably never heard of these players.
Tight end: David Ausberry
"The Ausberries taste like Ausberries." Sorry, low hanging fruit. Ausberry has nine career receptions for 106 yards. His teammate, Richard Gordon, has three receptions for 11 yards in the same amount of time. I'd say Ausberry has the better chance to win the job when the season starts.
Placekicker: Sebastian Janikowski
"Seabass" is coming off of his most accurate season of his tenured career. In 2012, Janikowski made 91.2 percent of his field goals. However, it was his fewest total in three years and it was with a quarterback who finished in the top 10 in passing yards. With Flynn at the helm, Janikowski's point total could drop even further.
Team defense
I might have been harsh in regards to the offensive side of the ball, but the improvement the defense made should give Raider fans something to cheer about. In the offseason, Oakland either signed or drafted 10 new possible starters. Well, nine new starters, because Charles Woodson is returning after a seven-year sabbatical in Green Bay. In 2012, the Raiders' defense ranked 30th in standard scoring leagues. If you tend to stream the defenses based on their opponents, this might be one to keep on your radar.
Sign up today for your free fantasy football season at FOXSports.com, and test your draft preparation by entering our mock draft lobby. Our fantasy experts will provide you with all the 2013 fantasy football news you'll need to push for your league's championship.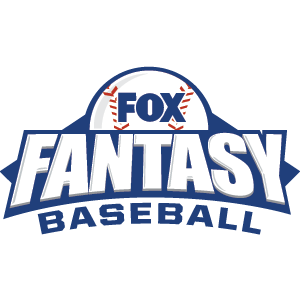 FOX Fantasy Baseball
Join or Create a Free League
Play Now!