Fantasy Team Preview: Jets
Overall outlook: Full disclosure, I've been dreading and pushing aside this write-up as long as I possibly could. Without trying to offend the No. 1 market in the U.S., this team is a mess. The quarterback position is in flux, the main running back isn't determined and the biggest names in their receiving corps are former Cleveland Browns.
Bye week: 10
Quarterback: Mark Sanchez
In his four-year career as the Jets starting quarterback, Sanchez has thrown 68 TDs and 69 interceptions. No surprise that New York landed 30th in total passing yards, above Minnesota and Kansas City, in 2012. His jersey may be tatted on his coach, but Sanchez could be removed from his starting role this season.
Quarterback: Geno Smith
The Big East could never be confused as a conference with powerhouse programs, but Smith was able to produce video game-type numbers in his senior season. Last year, Smith registered 4,205 passing yards and 44 total TDs. The subtraction of his two drafted wide receivers (Tavon Austin and Stedman Bailey) will surely impact his stats and create some rookie growing pains.
Running back: Chris Ivory
The log jam that was the New Orleans Saints' backfield buried Ivory on the running back depth chart. During the 2013 NFL Draft, he was traded to the Jets and instantly became the favorite to win the starting job. However, a hamstring injury has prevented Ivory from dominating the competition. He is the only Jets' player I would consider drafting for my fantasy team. If he's named the back-up, I'm not touching him on draft day.
Running back: Bilal Powell
With Shonn Greene now in Tennessee, Powell is the leading running back returning to the Jets. In 2012, Powell recorded 437 rushing yards and four TDs. His workload increased tremendously from his rookie to sophomore year and could earn the No. 1 RB spot if Rex Ryan continues to reward familiarity.
Wide receiver: Santonio Holmes
It sounds like the Jets most reliable wide receiver will miss the first four games of the regular season, at minimum, as he deals with a Lisfranc fracture. The risk of drafting this WR definitely falls in the "buyer beware" category.
Wide receiver: Jeremy Kerley
Last season, Kerley caught 56 passes on 96 targets for 827 yards, all of which led the team. Yet, he only scored two touchdowns. As the quarterback controversy ensues, keep a watchful eye on who each QB favors throughout the preseason.
Wide receiver: Stephen Hill
After his rookie campaign, Hill tied for the team-lead in receiving touchdowns. However, that total was only three. Even if Santonio Holmes were to miss a substantial amount of time, I would pass on Hill as a fantasy option.
Wide receiver: Braylon Edwards
It's been three years since Edwards has been relevant in both fantasy football and in the NFL. Coincidentally, it was 2010 when Edwards tallied 904 yards and seven touchdowns with the Jets. Mark Sanchez was behind center that season. It is with that sliver of hope that Edwards has a chance to be productive.
Tight end: Jeff Cumberland
Dustin Keller is now with the Dolphins and the tight end job is open. From 2010-2011, Cumberland caught a total of three passes for 38 yards. Last season, he was a larger part of the mix and caught 29 balls for 359 yards. It was Cumberland who racked up the second-most receptions, targets and yards in addition to scoring a team-high three touchdowns.
Tight end: Kellen Winslow, Jr.
The "Soldier" (he will never live that down) is battling knee injuries as he competes for the tight end position. He's 30 years old now and struggled to contribute in his younger days. You should be embarrassed if Winslow finds his way onto your fantasy roster. (Is that too harsh?)
Placekicker: Nick Folk
New York's poor offense translates to poor fantasy kicking stats. Folk made 77.8 percent of his kicks and totaled 104 points in 2012, 27th among kickers. With Mark Sanchez leading the charge, the Jets' offense is immobile. And, if Geno Smith is at the helm, it will be a severe learning curve. No matter the quarterback, you need to avoid Folk.
Team defense
Formerly the Jets' cornerbacks coach, Dennis Thurman earned a promotion to defensive coordinator this season. Speaking of cornerbacks, Darrelle Revis is with the Bucs now. In 2012, New York finished 22nd with 111 fantasy points.
Sign up today for your free fantasy football season at FOXSports.com, and test your draft preparation by entering our mock draft lobby. Our fantasy experts will provide you with all the 2013 fantasy football news you'll need to push for your league's championship.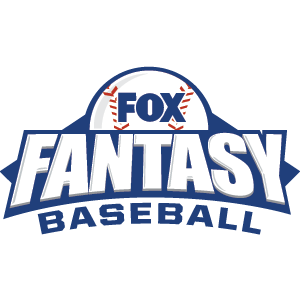 FOX Fantasy Baseball
Join or Create a Free League
Play Now!