Fantasy Team Preview: Chiefs
Overall outlook: New coach Andy Reid takes his offense to Kansas City where Jamaal Charles is already a featured cog in the machine. Alex Smith was brought in to be a game-manager. The Chiefs finished with the second-most interceptions thrown (20 INTs) last season. This could be your surprise team in the AFC for 2013.
Bye week: 10
Quarterback: Alex Smith
As I mentioned, Chiefs' quarterbacks combined for 20 interceptions, only behind Arizona, in 2012. Last year, Smith threw five INTs in 10 games before he was replaced by Colin Kaepernick. Plus, Smith will have more breathing room with backups: Chase Daniel, Tyler Bray, and Ricky Stanzi waiting in the wings. There won't be a mobile QB stealing Smith's job this season.
Running back: Jamaal Charles
After the fantasy football powerhouse that is Adrian Peterson, I would honestly draft Charles No. 2 on my team. In 2012, Charles returned from an ACL injury and finished in the top nine in scoring among fantasy running backs. Now, he gets Andy Reid, a coach who helped propel Brian Westbrook and LeSean McCoy's career. Finally, the Chiefs will play eight teams who ranked in the bottom half of the NFL last year when it came to fantasy points allowed to running backs.
Running back: Knile Davis
During his sophomore season at Arkansas, Davis exploded onto the scene by rushing for 1,282 yards and 13 TDs in the SEC. The following year, he was carted off the field during practice with an ankle injury and missed the entire season. With Charles' recent foot injury in practice and previous knee injury, Davis is making a hard push to become the Chiefs RB2.
Wide receiver: Dwayne Bowe
With Matt Cassel, Brady Quinn, Tyler Palko, Kyle Orton, and Brodie Croyle behind center, Bowe still caught 212 balls for over 3,000 yards and 23 TDs over the last three years. That's impressive. Alex Smith will enjoy working with a true No. 1 receiver, so I'd expect Bowe to be a solid fantasy option like he was in 2010.
Wide receiver: Jon Baldwin
Baldwin's 20 receptions for 325 yards isn't much of an improvement from his rookie campaign, but it's a start. He's accustomed to 50+ receptions in a season from his days at Pittsburgh, so only getting around 50 targets per season must be driving him crazy. I don't think that playing in an Andy Reid-type offense will help that matter. On the plus side, Baldwin averaged 16.3 yards per reception, the highest out of the top 12 targets.
(UPDATE: Traded to San Francisco)
Wide receiver: Donnie Avery
It was a season of career-highs for Avery in 2012 with the Colts. He caught 60 passes for 781 yards. In 2013, he'll battle for the No. 2 spot in Kansas City. Alex Smith's secondary receiver in San Francisco was Mario Manningham. Last year, Manningham had 42 receptions for 449 yards (12 games). That's what these wide receivers are competing for following Dwayne Bowe's targets. Avery and Jon Baldwin are not worthy of a roster spot in 10 and 12-team leagues.
Wide receiver: Dexter McCluster
Now, McCluster is an interesting weapon in fantasy football and for the Chiefs. He was a dual threat while at Ole Miss. In 2011, McCluster accumulated over 800 yards of total offense, but was mainly a receiver last season. In Philadelphia, Andy Reid worked with speedy receivers such as Jeremy Maclin, DeSean Jackson, and Jason Avant. McCluster is the closest to that type of a WR on the Chiefs roster. So, his fantasy ceiling is a tad higher in 2013.
Tight end: Anthony Fasano
Brent Celek was targeted 87 times in Philly last season (second-most) and Vernon Davis was thrown to 61 times – second-most in San Francisco. That data combo means I'm following the tight end position closely in Kansas City. There could be something brewing here. Fasano caught a career-high 41 passes in 2012, but a mere 332 yards receiving, the lowest in his five-year term with Miami.
Tight end: Tony Moeaki
Then there's the incumbent tight end, Mr. Moeaki. He was second on the Chiefs with 453 receiving yards in 2012 (15 games). However, his numbers did dip from his 556 yards and three TD season in 2011 (15 games). That doesn't mean he's completely out of the race. Remember, that long list of quarterbacks (aside from Brodie Croyle) that I listed in Dwayne Bowe's write-up also threw to Moeaki.
Placekicker: Ryan Succop
While Succop placed 22nd among other fantasy kickers (115 points), David Akers (Alex Smith's kicker in 2012) ranked 10th with 142 points, and Alex Henery (Andy Reid's former kicker) scored 20th with 117 points. Also, Succop made 82.4 percent of his field goals last year and his longest make is from 54 yards away. All of those numbers just mean that he's nothing special for your fantasy roster.
Team defense
There are big names on the defensive side of the ball for KC. Derrick Johnson, Eric Berry, and Tamba Hali are stars, but that doesn't necessarily translate into fantasy value. In 2012, the Chiefs finished 31st in fantasy points for defenses (56 points). I would look elsewhere for your fantasy defense, but still consider the three players mentioned prior for leagues with an IDP spot.
Sign up today for your free fantasy football season at FOXSports.com, and test your draft preparation by entering our mock draft lobby. Our fantasy experts will provide you with all the 2013 fantasy football news you'll need to push for your league's championship.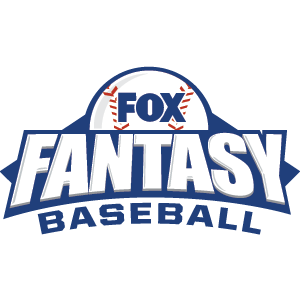 FOX Fantasy Baseball
Join or Create a Free League
Play Now!