Fantasy Team Preview: Jaguars
Overall outlook: First the good news: new coach Gus Bradley brings a fresh start to a team that desperately needs to establish an identity. For the past four years, Bradley coordinated Seattle's stout defense. The bad news: the search for a (reliable) starting quarterback is still up in the air.
Bye week: 9
Quarterback: Blaine Gabbert
Gabbert was drafted by Jacksonville to be the franchise-quarterback of the future. If that's the case, the future looks pretty bleak. During his second season as the Jags' QB, he injured his shoulder after nine games and missed the remainder of the year. Unfortunately for him, Jacksonville averaged more points per game when he was out of the lineup – 14.1 ppg. with Gabbert compared to 18.3 without. Awkward.
Quarterback: Chad Henne
Entering preseason play, Henne is listed as the co-starting quarterback. While I'm not sure how that will work out with only one football, I do know that Henne would find a way to throw an interception. Seriously, in his five years as an NFL QB, Henne has thrown 42 TDs and 48 INTs. Do yourself a favor and completely avoid this mess.
Running back: Maurice Jones-Drew
I've participated in several mock drafts (join us in a Mock Draft with FOX session!) this year and I'm stunned how far Jones-Drew has fallen. The running back pool is very shallow this season and MJD is in one of the few offenses where a RBBC isn't implemented. Granted, his 2012 season was cut short and Jones-Drew needed surgery to repair his Lisfranc fracture, but there's no need for him to participate in every preseason game and word is that he'll be ready for Week 1. I'm predicting 1,400 rushing yards and nine TDs.
Running back: Justin Forsett
In seasons past, it was Rashad Jennings holding down the fort when MJD would tire from carrying an entire offense. Now, Forsett is the man who will give Jones-Drew a breather. With MJD's recent injuries, he's a solid handcuff and I have absolutely zero trust in rookie Denard Robinson this year.
Wide receiver: Cecil Shorts
Justin Blackmon received 27 more targets, but Shorts led Jacksonville in yards and touchdowns. In his last six games of 2012, Shorts scored four TDs and tallied over 500 receiving yards. Right out of the gate, he'll be the No. 1 receiver (Blackmon is suspended the first four games) and should be drafted as such.
Wide receiver: Justin Blackmon
Man, did his fantasy stock plummet after a solid rookie season?! Blackmon will miss the first four games of 2013 because he violated the league's substance-abuse policy. Also, Blackmon underwent groin surgery which will keep him from conditioning and other training camp activities. If you want to waste a roster spot for an entire month of football for a chance that Blackmon gets back on track, be my guest. I'll pass.
Wide receiver: Mohamed Massaquoi
Massaquoi peaked early his rookie season racking up 624 yards and scoring three touchdowns for the Browns. Granted, it came in Cleveland, but that's his best season of a four-year career. Behind Cecil Shorts and Justin Blackmon, Laurent Robinson was the wide receiver with the third-most impressive stats. If Mo' Mass earns that role, you're looking at almost 300 yards and a TD or two.
Wide receiver: Jordan Shipley
Another option for the co-quarterbacks is this returning wide receiver. Shipley recorded the fifth-most receiving yards for Jacksonville last year, but scored only one TD. With Laurent Robinson not returning and Justin Blackmon out for a month, Shipley could earn some playing time as the team's second WR. He's probably not flier-worthy in most fantasy football outlets.
Tight end: Marcedes Lewis
There will always be that guy who thinks that Lewis is an elite tight end and will draft him with some absurdly-high pick (In my league, his name is "Greg"). Fact of the matter is that Lewis has averaged 500 receiving yards and two touchdowns the last two seasons. Last year, Lewis ranked 20th in TE targets with 77.
Placekicker: Josh Scobee
Jacksonville averaged 15.9 points per game last year (30th in the NFL). So, kicking opportunities were few and far between. Though Scobee made 89.3 percent of his field goals, he only ranked 26th among fantasy kickers in 2012.
Team defense
Referencing back to the beginning of this piece, coach Bradley was the defensive coordinator for Seattle while they were dominating other fantasy defenses. However, this team is far from the Seahawks talent-level. In 2012, the Jags ranked 28th with 70 fantasy points. This may take some time for Bradley to turn the Jags' defense into a fantasy stud.
Sign up today for your free fantasy football season at FOXSports.com, and test your draft preparation by entering our mock draft lobby. Our fantasy experts will provide you with all the 2013 fantasy football news you'll need to push for your league's championship.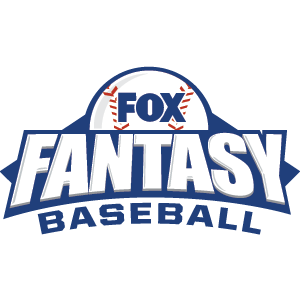 FOX Fantasy Baseball
Join or Create a Free League
Play Now!