Fantasy Team Preview: Texans
Overall outlook: If you remove all of the quarterbacks in the NFL, Houston had two of the top eight fantasy football scorers from the 2012 season. Those studs would be Arian Foster and Andre Johnson. Last year was also the first time both Foster and Johnson played an entire 16-game season together. When teams are forced to defend the run and pass attack, these two players can thrive in a fantasy sports environment.
Bye week: 8
Quarterback: Matt Schaub
There were 11 QBs who threw for over 4,000 yards last season, and Schaub was one of them. Technically, he was the 11th. In the fantasy football world, Schaub landed 19th among his peers in the stat-to-points conversion. Two factors contribute to his lack of production: 1) No mobility. The backup, T.J. Yates, had more rushing TDs than Schaub in 2012. Yates = 1, Schaub = 0. 2) Arian Foster. See reasons below…
Running back: Arian Foster
Though Foster was behind Adrian Peterson and Doug Martin in total fantasy football points last year, he would be first in a TD-only league. Without sounding like an old curmudgeon: "The best players don't always score the touchdowns like they used to." So, when a player like Foster racks up the yards and touchdowns with such proficiency, you must get him on your roster.
Running back: Ben Tate
His attempts are few and far between, but Tate makes the most of his opportunities. Most of his chances came when Arian Foster went down in 2011. In that time, Tate rushed for nearly 1,000 yards and averaged 5.4 yards per carry. Last season, in 65 rushing attempts, Tate still managed 4.3 yards per carry. He's a great handcuff or end-of-draft-steal.
Wide receiver: Andre Johnson
On the plus side, Johnson led all receivers with 36.6 percent of his team's targets. Unfortunately, he's only scored six touchdowns in two years. Other than his lack of end zone catches, health is Johnson's main bugaboo. No matter what, he should be one of the first five receivers off the draft board.
Wide receiver: DeAndre Hopkins
Normally, I wouldn't insult Andre Johnson and his dominance in targets, but after watching Hopkins play at Clemson, I believe he's worth the mention. Last year, Hopkins led the Tigers in receptions (82), yards (1,405), and TDs (18). Sammy Watkins helped keep defenses from doubling Hopkins. Also, Andre Ellington shouldered the carries and kept defenses honest when playing the run. Other than losing the mobility at QB, from the fleet of foot Tajh Boyd to the statue, Matt Schaub, Hopkins couldn't be set up in a better system.
Tight end: Owen Daniels
Even with Andre Johnson hogging a majority of Matt Schaub's attention, Daniels still led Houston in receiving touchdowns with six. Other than Johnson, the Texans have the option to pass to Lester Jean (six receptions in 2012), DeVier Posey (six receptions in 2012), Garrett Graham (backup TE), and Hopkins (rookie). Schaub's chemistry with Daniels makes this tight end worthy of a draft pick in 2013.
Placekicker: Randy Bullock
Last year's kicker, Shayne Graham, is filling Phil Dawson's shoes in Cleveland. Graham's replacement is a rookie out of Texas A&M who looks a lot like Officer Farva from "Super Troopers." The Texas native was drafted to compete with Graham in 2012, but had to be placed on injured reserve when he tore his groin (OUCH!). For his senior season as an Aggie, Bullock made 87.9 percent of his field goal attempts, with his longest coming from 52 yards out. In 2013, the job is his for the taking.
Team defense
J.J. Watt's 20.5 sacks last year helped propel the Texans' defense to seventh in fantasy points. Ed Reed makes the move to Houston joining the seventh-ranked defense, and hopes to improve their 16th-ranked passing D.
Sign up today for your free fantasy football season at FOXSports.com, and test your draft preparation by entering our mock draft lobby. Keep up with all the news and notes from the fantasy football world at FOXSports.com/fantasy/football.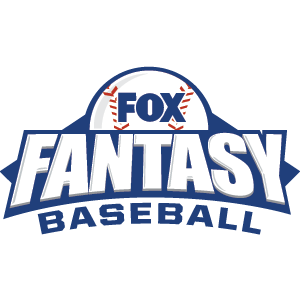 FOX Fantasy Baseball
Join or Create a Free League
Play Now!