Fantasy Team Preview: Cowboys
Overall outlook: This team was sixth in the NFL in yardage last season, with a potent air attack accounting for most of the damage. Expect more of the same in 2013.
Bye week: 11
Quarterback: Tony Romo
Romo finished eighth among quarterbacks with 332.9 FOXSports.com fantasy points in 2012 … He threw for 4,903 yards (third) and 28 touchdowns (sixth), but also had 19 interceptions (T-1) … Expect another season of big numbers from Romo as a top-10 fantasy QB.
Running back: DeMarco Murray
Despite missing six games because of a sprained foot, Murray ranked 25th among fantasy RBs with 111.4 fantasy points … He ran for 131 yards on opening night against the Giants, but never again cracked the 100-yard barrier, and totaled 663 yards on the season … Injury concerns have dropped Murray to the RB15-RB20 range on fantasy draftboards, but there's plenty of upside here. As Dirty Harry once said, do you feel lucky?
Running back: Joseph Randle
The Cowboys drafted Randle in the fifth round out of Oklahoma State … He appears to be the fantasy handcuff for Murray, and considering Murray's injury history, that makes him interesting.
Wide receiver: Dez Bryant
Finished third among wideouts with 207.7 fantasy points in 2012, his third NFL season … Turned into a monster at midseason, catching 50 passes for 879 yards and 10 touchdowns in the season's final eight games … Figures to be the second or third wide receiver off the board in your draft, and among the top 20 picks overall.
Wide receiver: Miles Austin
Finished 26th with 128.3 fantasy points, catching 66 passes for 943 yards and six touchdowns … He's not the stud he was a few years ago, but Romo can't throw every pass to Bryant and Jason Witten, right? … As your WR3, Austin should be solid.
Wide receiver: Dwayne Harris
Caught 17 passes for 222 yards and a score as a backup in 2012 … Even a third wideout on the Cowboys can be somewhat productive, but Harris might lose that role to …
Wide receiver: Terrance Williams
The Cowboys drafted Williams in the third round out of Baylor … Big and fast, when he gets playing time he'll probably push Austin to the slot … Don't expect too much in the short term – he's a deep or keeper league option only.
Tight end: Jason Witten
Caught an astounding 110 passes for 1,039 yards in 2012, but was fifth in FOXSports.com standard fantasy scoring because he scored only three touchdowns … Expect more of the same this season from Witten, since Romo LOVES him – he was targeted 150 times (!!!) last season … He'll be the second tight end off the board in most drafts.
Tight end: Gavin Escobar
The Cowboys drafted Escobar in the second round out of San Diego State … Jerry Jones hinted after the draft that he'd like to see the Cowboys use some Patriots-esque two-tight end sets, but watch how they use Escobar in camp before moving him onto your draft board … Escobar is 6'6", 251 pounds, and could be nice red-zone target … By that, we mean nice if you draft him, but not if you draft Witten.
Placekicker: Dan Bailey
Bailey was ninth among kickers with 134 fantasy points in 2012 … He was T-15 with 31 field-goal attempts, but made 29 of them, and was T-14 with 37 extra points … Kickers are unpredictable, and Bailey's middling number of opportunities should worry you a little.
Team defense
This unit ranked 25th in 2012 with 93 fantasy points … They ranked 19th in yards allowed (5,687), 20th in sacks (34), and T-31 in interceptions (seven) … No reason to draft them unless you're in a league that has you rostering two defenses.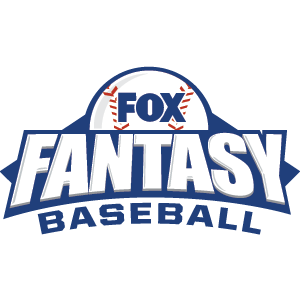 FOX Fantasy Baseball
Join or Create a Free League
Play Now!