Fantasy Team Preview: Browns
Overall outlook: There's little doubt which team won the offseason from a personnel standpoint. Cleveland's franchise reconstruction contained many of the orange barrels one would see when traveling around First Energy Stadium. Former Carolina Panthers' offensive coordinator, Rob Chudzinski, was tabbed as the new head coach. Joining his staff: Norv Turner as the OC (former San Diego Chargers head coach) and Ray Horton as defensive coordinator (held the same position in Arizona). Those three men, along with new general manager Mike Lombardi, will look to pave the way for future winning seasons.
Bye week: 10
Quarterback: Brandon Weeden
It's tough to be enthusiastic for the start of football season when the quarterback position is still in flux. Weeden was 25th in fantasy points (227) after passing for 3,385 yards and 14 touchdowns. GM Lombardi, was even quoted saying the decision to draft him was a "panicked disaster." In your typical 10 or 12-team leagues, Weeden shouldn't be drafted. Even if your live draft is at a Winking Lizard in downtown Cleveland.
Quarterback: Jason Campbell
Based on recent Browns' history, there's a good chance Brandon Weeden doesn't last as the starting quarterback. I'm giving Campbell the slight edge over Brian Hoyer to fill the spot. Though he struggled to move the offense in Chicago, Campbell faced Houston (off the bench) and San Francisco last season. In 2011, he led Oakland to a 4-2 record before injuring his collarbone.
Running back: Trent Richardson
Once is an accident, two is a trend and three is a problem. We officially reached "trend" status when Richardson was diagnosed with a shin injury before the preseason started. He played through some broken ribs last season. Though Richardson was ailing, he still rushed for 950 yards and 11 TDs. The 3.6 yards per carry was dreadful, but considering the injury I'd give him the benefit of the doubt.
Running back: Montario Hardesty
When Trent Richardson was out, Hardesty received the bulk of the carries in Cleveland. In 65 attempts, he rushed for 271 yards (4.2 yards per carry) and one TD. However, Hardesty missed most of training camp with an inflamed hamstring tendon and is at risk of losing his backup role. (UPDATE: Knee surgery, out for season)
Running back: Dion Lewis
An under-the-radar move if there ever was one, Lewis was traded from Philadelphia in April to help assist the Browns' running attack. The stable was full for the Eagles last year and Lewis had a difficult time finding his niche. He's two years removed from college where he tallied over 1,000 yards and at least 13 TDs in each season with the Pittsburgh Panthers.
(UPDATE: Fractured fibula, likely out for season)
Wide receiver: Josh Gordon
Make sure Gordon's name is in the queue during your fantasy football draft because he'll be the No. 1 receiver for Cleveland after he serves a two-game suspension. The rookie led the team in targets (96), yards (805), and touchdowns (five) in 2012.
Wide receiver: Greg Little
With Gordon out the first two games, Little will get a head start in stats and chemistry with Brandon Weeden. Last year, Little led the Browns in receptions (53) and was second-to-Gordon in targets, yards, and TDs.
Wide receiver: Davone Bess
Aside from a 30-minute special, Bess went the "norBeL" ("LeBron" backwards) route when he was sent from Miami to Cleveland during the draft. As a Dolphin, Bess recorded over 60 receptions and 750 yards in three of the last four seasons. With his five years of experience, I could see Bess earning looks from Brandon Weeden as the season progresses. He's a decent option in PPR leagues.
Wide receiver: Travis Benjamin
While Brandon Weeden, Trent Richardson, and Josh Gordon were learning the ropes under Pat Shurmur's offense, Benjamin seemed to be lost in the shuffle. The speedy receiver and former Miami Hurricane was only targeted 37 times in 2012. However, he was also used in running packages to the tune of six carries for 66 yards.
Tight end: Jordan Cameron
Benjamin Watson was the third-leading receiver for Cleveland last year with 49 receptions, 501 yards, and three TDs. I mention this because Watson is now with the Saints and Cameron steps into the lead tight end role. Even as a backup in 2012, Cameron snagged 20 passes for 226 yards and a score. Norv Turner's habit of working the tight end into the passing game makes Cameron worth of late-round consideration.
Placekicker: Shayne Graham
For the first time in 14 years there's a new kicker in town. Phil Dawson sets up shopn in San Francisco and Graham makes the move from Houston. Last year, Graham made 81.6 percent of his kicks and scored 153 fantasy points (sixth-ranked among kickers). Dawson ranked 12th among kickers as a Brown in 2012.
Team defense
The Browns' starting defense changed for the better in the offseason. They drafted Barkevious Mingo and Leon McFadden, and signed high-priority free agent Paul Kruger. The defense ranked 17th in fantasy stats (117 points) last season and in a division with Pittsburgh, Baltimore, and Cincinnati, I would look elsewhere for fantasy value.
Sign up today for your free fantasy football season at FOXSports.com, and test your draft preparation by entering our mock draft lobby. Our fantasy experts will provide you with all the 2013 fantasy football news you'll need to push for your league's championship.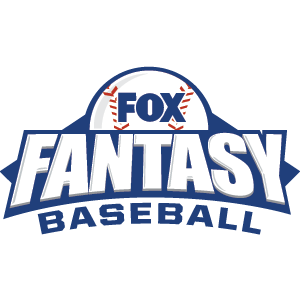 FOX Fantasy Baseball
Join or Create a Free League
Play Now!