Fantasy Team Preview: Ravens
Overall outlook: The defending Super Bowl champs had a great balanced attack in 2012, 15th in passing offense and 11th in rushing. While that's a great way to win a title in the NFL, it's a turnoff for fantasy football drafters.
Bye week: 8
Quarterback: Joe Flacco
The Super Bowl XLVII MVP had an enjoyable season last year, but was still around the middle of the pack in fantasy football stats (22 TD and 3,817 passing yards). Flacco's stats nearly mimicked his 2011 performance when he also finished 15th in traditional scoring. Pittsburgh allowed the fewest passing yards per game (185.2) last season, a team Flacco will play twice. Also, Cincinnati completed 2012 with the seventh-best passing defense, allowing 212.5 yds/game. Flacco is best served as a back-up for smaller fantasy football formats.
Running back: Ray Rice
His numbers aren't sexy, but Rice kept his streak alive, playing in all 16 games for the fourth-straight season. In a standard-scoring, PPR league, Rice ended 2012 with the fourth-most points by a running back. As far as consistency goes, Rice is the poster child. Unfortunately, it seems as so he's losing more and more carries. In 2010, Rice rushed an incredible 307 times. In 2011, his carries slowly slid to 291. Rice only had 257 rushing attempts in 2012 – a red flag to many owners. If Baltimore moves to a two-back system, look at the player below…
Running back: Bernard Pierce
Though used sparingly in the first 14 games, Pierce was an integral part in the Ravens run toward a Super Bowl trophy. In Week 16, Pierce totaled 123 rushing yards on 14 attempts. The following week, he received 22 touches and tallied 89 yards. In four playoff games, Pierce carried the rock 39 times and racked up 202 yards (5.2 yards per carry). Obviously, Ray Rice will continue to earn the lion's share of the carries for the Ravens. However, if something were to happen, Pierce would be the next man up. The one-man-wrecking-crew is a thing of the past and now teams are leaning on, at least, two running backs.
Wide receiver: Torrey Smith
A receiver's yards and touchdowns are the easy stats to look at when determining which players will succeed. The next level fantasy owners look at are targets and target percentages. Smith was targeted 26.3 percent of the time when Flacco looked to pass, which ranks 13th out of all NFL receivers. In the playoffs, Smith wasn't targeted as often, but still made big plays. In four postseason games, Flacco looked to Smith 25 times, connecting on 11 passes for 233 yards and two touchdowns. Anquan Boldin was the leading WR in BAL, but he's gone. Smith is proven and will welcome his new leadership role.
Wide receiver: Jacoby Jones
Though he's never shined in the NFL, Jones has the talent to be the Robin to Torrey Smith's Batman. In his first full year with Baltimore, Jones hauled in 30 receptions on 54 targets, scoring once. On the plus side, Jones hasn't fumbled the ball in over two years.
Tight end: Dennis Pitta (Hip injury – out for season)
Last year, Pitta topped all tight ends, including Rob Gronkowski, with a 32.5 red zone target percentage. Pitta was second on the Ravens with seven receiving touchdowns; Torrey Smith led the team with eight. Now, as I mentioned in Smith's write-up, Boldin is out of the picture and Pitta has the chance to step-up into a priority role in the Baltimore offense. Ed Dickson was the main TE in 2011 with 89 targets to Pitta's 56. Momentum is currently on Pitta's side.
Placekicker: Justin Tucker
In his rookie season, Tucker was a perfect 42-42 for extra points and 30-33 (90.9 percent) on field goal attempts. He made four field goals from 50+ yards, with his longest being 56 yards. Tucker finished seventh among fantasy football kickers, scoring 150 points.
Team defense
The losses of Ray Lewis and Ed Reed will definitely take a toll on the Ravens D. However, the addition of Elvis Dumervil and his 11 sacks last season will help soften the blow. As for fantasy value, Baltimore wasn't as prolific as the past indicates. They were 27th in fantasy points scored and, frankly, could stand to use some fresh faces.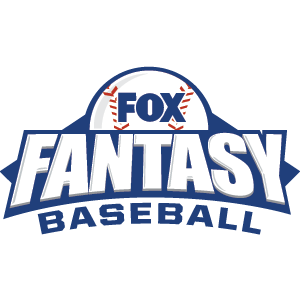 FOX Fantasy Baseball
Join or Create a Free League
Play Now!