TE preview: Find bargains later in drafts
Fulfill starting slots for quarterbacks, running backs and wide receivers first before drafting a tight end. Uncertainty surrounds the top tight ends, and bargains can be found with solid ones in the mid-rounds or later.
Franchise Makers
Only Jason Witten, Tony Gonzalez, Antonio Gates and Kellen Winslow have realized stats worthy of an early-round selection. Each has the potential to lead all tight ends in receptions, yards and touchdowns in the same season.
Witten has one 1,000-yard season of his six-year career when he recorded career highs of 96 catches for 1,145 yards and seven scores in 2007.
Gonzalez has reached 100 receptions once, 1,000 yards four times and double-digit scores thrice in his 12 seasons. In fact, he posted one of the best fantasy seasons ever for a tight end by compiling 96 receptions for 1,058 yards and 10 scores last year.
Gates has clinched one 1,000-yard season, four 900-yard seasons, two double-digit scoring years and four nine-touchdown seasons in his six-year career. Winslow has achieved one 1,000-yard season in his last three years.
Don't Sleep On
The Jets new quarterback will be inexperienced, leaving Dustin Keller as a likely popular checkdown target. He'll also serve as New York's best possession receiver.
In his first full season of starting, Oakland's JaMarcus Russell made Zach Miller his No. 1 receiver last year. If Russell and the offense improve, Miller will increase his scoring. Otherwise, Jeff Garcia will be ready to utilize the tight end heavily in his passes.
Martellus Bennett caught a touchdown for every five receptions, finishing with the Cowboys' second-most receiving scores (4). The release of Terrell Owens could pave the way for Bennett to be integrated more into Tony Romo's passing plans.
Both New England's Alex Smith and Baltimore's L.J. Smith aim to revitalize their career with new teams. Each offense utilizes the tight end in the red zone, boding well for their scoring totals this season.
A talented rookie class may emerge as fantasy starters if they progress quickly and establish a rapport with their quarterbacks. The most promising rookies whose teams have needs at tight end are Detroit's Brandon Pettigrew (first rounder), the Giants' Travis Beckum (had 75 receptions for 982 yards and six scores at Wisconsin in 2007) and Cincinnati's Chase Coffman (caught 90 passes for 987 yards and 10 scores at Missouri last year).
Tennessee's Jared Cook (6-foot-5, 246 pounds) and Philadelphia's Cornelius Ingram (6-foot-4, 245 pounds) excelled at the NFL Combine with their impressive physical combo of power, speed and size. From the University of South Carolina, Cook had firsts in the 40-yard dash (4.50), vertical jump and broad jump, and was sixth in the bench press. Ingram, who played at Florida, placed fifth in the 40-yard dash (4.68), and had top 10s in the bench press and vertical jump.
Value Buys
Winslow may drop in drafts after he disappointed last year and moved to a new team in the offseason after being traded to Tampa Bay. He's one of the few current tight ends who can reach 1,000 receiving yards.
Chicago's upgrade at quarterback with Jay Cutler improves the statistical outlook for Greg Olsen. In Denver, Cutler incorporated the tight end in his reads and generated 72 receptions for 1,034 yards and seven touchdowns with Tony Scheffler and Daniel Graham at the position last year. Chicago employs a similar two-pronged threat at tight end with Olsen and Desmond Clark, and Cutler may be forced to utilize the position even more with questions at wideout.
Jeremy Shockey may be ignored in favor of Chris Cooley, Olsen, Owen Daniels and John Carlson a few rounds earlier, but he deserves to be in that same class of starting tight ends. He endured an injury plagued season by catching a career-low 483 yards and scoring zero touchdowns. However, he still placed 11th in receptions (50) and 17th in yards among tight ends despite missing a quarter of the season. Shockey will be a top-10 fantasy tight end again if he stays healthy.
Buyer Beware
Be wary of drafting the top tight ends of Witten, Gonzalez, Gates and Winslow too early. Dallas lost its top wideout; both Gonzalez and Winslow have to adjust to new teams; and Gates' receptions and yards dropped 20 and 28 percent last year, respectively.
Avoid Todd Heap with his extensive injury history, and pass up inconsistent Vernon Davis in favor of more established tight ends.
Final thoughts
Uncertainty plagues the top ranks at tight end; instead opt for strong fantasy starters at wide receiver. Pick the top six wideouts first, and also draft the remaining top 20 wideouts ahead of Witten, Gonzalez, Gates and Winslow. These include Roddy White, Terrell Owens, Calvin Johnson, Anquan Boldin, Dwayne Bowe, Wes Welker, Marshall, Houshmandzadeh, Bryant, Vincent Jackson, Anthony Gonzalez, Colston, Hines Ward and Lance Moore.
After fulfilling all the starter positions at quarterback, running back and wide receiver, bargains may be found in the mid-rounds with an established group of tight ends. These include Dallas Clark, Cooley, Olsen, Daniels, Shockey and Miller. Last year's top rookie tight ends of Carlson and Keller may also be bargains in the later rounds.
During the season, observe former fantasy starters like Alex and L.J. Smith who have landed with new squads; track a rising talent like Bennett; and follow the rookie class in order to discover bye week replacements. Those potential fantasy starters will likely go undrafted, start on the waiver wire and can be claimed during the season.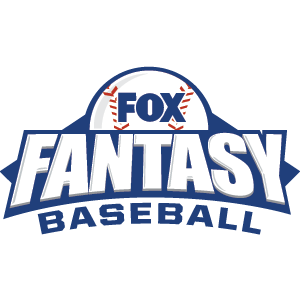 FOX Fantasy Baseball
Join or Create a Free League
Play Now!