Look ahead to the fantasy playoffs with these defenses
Raise your hand if you're preparing for the fantasy playoffs! OK, maybe that's not the first thing on your mind in the middle of the summer, but we thought it would be a good idea to take an early look at some defenses you might want to consider in Weeks 14 through 16.
We'll leave out D/STs that are being drafted in the top 10 at FantasyFootballCalculator.com, assuming that they won't be available on your free-agent wire. These D/STs will be candidates for streaming rather than drafting. Also, things will OBVIOUSLY change based on injuries, performance, etc.
Let's start by identifying some quarterbacks that will be logical targets when we stream defenses. Defensive touchdowns are where the real money is in D/ST scoring, though sacks and non-TD turnovers help as well. Bad quarterbacks turn the ball over, right?
Browns (Robert Griffin III, Josh McCown, Cody Kessler): RGIII seems to be in the driver's seat for the starting job. He didn't play at all last season, and hasn't really played well since his tremendous rookie season in 2012. His range of outcomes is wide, and the Browns' offense could be horrendously bad. If third-round pick Kessler is starting in December, it might not be an improvement. The Browns lost some starting offensive linemen, too.
Eagles (Carson Wentz, Sam Bradford): Bradford ranked 25th last season with a passer rating of 86.4, and threw 14 interceptions in 15 games. At some point – almost certainly before your fantasy playoffs – he'll be replaced by Wentz, who moves to the NFC East from the Missouri Valley Conference
Broncos (Trevor Siemian, Mark Sanchez, Paxton Lynch): As I keep writing over and over, the Broncos' QB situation isn't any worse than it was last season, but it was bad then, as Peyton Manning threw nine TDs with 17 picks in 10 games. Siemian and Sanchez might get replaced by rookie Paxton Lynch at some point, but no matter how you slice it, turnovers will be in play whenever the Broncos throw the ball.
Rams (Jared Goff): The Rams figure to protect Goff by running Todd Gurley approximately 800 times, but any rookie QB can be viewed as a potential source of pick-sixes. By December, we'll have a better idea of how D/ST-friendly Goff is.
Jets (Geno Smith): Ryan Fitzpatrick still hasn't signed, so for now Smith is the Jets' starter. Offensive coordinator Chan Gailey has been successful with mediocre quarterbacks, so Smith might be better than we think. But with 35 interceptions against 27 touchdowns in his career, we should view Smith as a potential ally to our D/ST streaming efforts.
With those QBs in mind, let's look ahead to fantasy playoff time for some D/ST streaming options. For each week, we ranked the D/STs in order of preference.
Week 14
Titans vs. Broncos – The Titans tied for 12th in the league with 39 sacks last season. With Dick LeBeau installed as the new defensive coordinator, this team will blitz and blitz and blitz some more. They might not be good, but they'll put the pressure on in an effort to get sacks and force turnovers.
Bengals at Browns – The Bengals will be drafted in many leagues, but not as often as the elite defenses. If they're on the wire late in the season, they should benefit from this juicy matchup. If one team is likely to be a train wreck on offense, it's the Browns.
Redskins at Eagles – The 'Skins had a middle-of-the-road defense last season, and added Pro Bowl CB Josh Norman via free agency. Norman's role as a shutdown corner figures to give his team's pass rush some extra time to get to the QB. If Wentz is under center for this one, things could go badly.
Falcons at Rams – Not an ideal option, as the Falcons were at the bottom of the league in sacks last season, and this is a road game. However, the Rams' offensive line isn't good, and Goff's competency is a question mark. This falls under "always consider targeting a rookie QB."
Week 15
Bills vs. Browns – Hey, Rex Ryan! Your defense is mediocre, but what if I told you that a rookie quarterback might be starting by the time this home game rolls around? Is that something you'd be interested in?
Ravens vs. Eagles – Over the final eight games of 2015, the Ravens' defense ranked second in the NFL with 291.1 yards per game allowed. Their biggest fantasy weakness was getting just six interceptions, but a home matchup with Wentz or Bradford might help that.
Dolphins at Jets – Will Ndamukong Suh & Crew be better this season? Maybe, but this matchup trails the other Week 15 games as a D/ST streaming option.
Week 16
Giants at Eagles – The Giants' defense was awful last season, but they added some big-money help (DE Olivier Vernon, DT Damon Harrison, CB Janoris Jenkins). Most people are ignoring them in early fantasy drafts, but you shouldn't.
Patriots vs. Jets – What will be at stake for the Pats at home in Week 16? Maybe more than usual, since Tom Brady will miss the season's first four games. The Pats could be an option here, but their fantasy availability is less certain than the other teams.
Chargers at Browns – It's hard to argue that the Chargers' defense will be good, but the line should be better thanks to the additions of NT Brandon Mebane and rookie DE Joey Bosa. Again, this recommendation will depend on just how bad the Browns are.
49ers at Rams – Eh … you'll have to be desperate to go this way.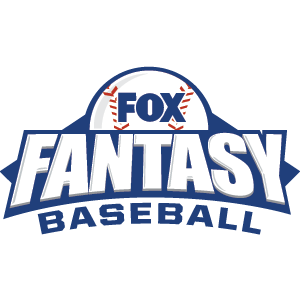 FOX Fantasy Baseball
Join or Create a Free League
Play Now!