Takeaways: Some strange Week 1 occurrences
What's up, everyone?
Was that a fun Week 1 or what? Some players performed out of their minds while others who you had pegged for studs left you thoroughly disappointed. I'll be following my preseason impact format and recapping the most notable fantasy points from each week's game.
Let's quit babbling and get it on so we can get straight to planning for Week 2.
Steelers 13, Titans 10
• Ben Roethlisberger threw for far more yards than he normally does (363), and he still only managed one touchdown pass for all of that. Face it — he may have the occasional good game, but he's not a consistent fantasy starter.
• Either Willie Parker is a lot less valuable than we thought, or Tennessee's run defense is somehow better without Albert Haynesworth. Parker led the team in rushing with 19 yards on 13 carries. Yikes.
• Kenny Britt is someone you should keep your eye on if he's still available in your league. He was targeted on a few of Kerry Collins' deep balls. His 85 yards (on four receptions) actually led the team.
Broncos 12, Bengals 7
• This could have been the most boring game I've witnessed in some time, and that's saying something. At least until the insane tipped pass which Brandon Stokley took to the house with only a few ticks remaining on the clock.
• Denver's defense pitched a shutout for approximately 59 minutes of this game. Yes, I realize it came against a Bengals offense which has loads of question marks. I had major concerns about this unit coming into 2009 since they were so abysmal last year, but to play as well as they did in Week 1 was rather impressive. It was like watching a pitcher throw a no-hitter after having given up 10 earned runs in each of his last five starts.
• Cedric Benson looked pretty decent, with 76 yards and a score on the ground to show for his 21 carries. If this week is any indication, we can probably remove the borderline tag from his RB2 label. Really, wouldn't you be happy if he could theoretically provide you with that every week?
Eagles 38, Panthers 10
• Donovan McNabb was absolutely rolling (at least TD-wise) before taking a shot to his back as he ran the ball into the end zone. Some reports are indicating a broken rib. Just when you think it's safe to assume he's past the injury bug, right?
• Not that I enjoy dancing over the misfortune of others, but this is why I was so puzzled when the Panthers gave Jake Delhomme such a big contract extension this past offseason. He lasted all of 2.5 quarters of his first game of that contract after committing five turnovers. No, you shouldn't have drafted him. Yes, you should leave him on the waiver wire if he's there.
• The Eagles were able to put up big numbers on the scoreboard without really putting together any long drives, which says Carolina made too many mistakes and gave Philly too many gimmes. I don't think the Saints offense will be as accommodating towards the Eagles next week, which is why I don't think Kevin Kolb is a "pickup-able" backup just yet. Ever heard that word before?
Ravens 38, Chiefs 24
• What in the world? This was supposed to be a battle of two offenses which were going to struggle to move the ball. The opposite turned out to be true. Brodie Croyle threw for 277 yards and a pair of touchdowns in place of the injured Matt Cassel.
• Even though Willis McGahee rushed for one touchdown and caught another, Ray Rice was the featured back in this offense. Rice had 19 carries for 108 yards compared to 10 and 44, respectively, for McGahee.
• Larry Johnson's days of even being a decent fantasy RB may have come to an abrupt end. He only managed to gain 11 yards on 20 carries. Believe it or not, he's probably more of a waiver wire resident then a guy you'd even want on your bench.
Vikings 34, Browns 20
• Brett Favre looked like he barely recognized his teammates, which is to be expected from someone who hasn't been on the roster very long. But he did look Percy Harvin's way on a few throws, which isn't a bad idea. He has two guys on the roster who can make great things happen in space, so I don't think you'll be seeing Favre bomb away too often this year.
• Adrian Peterson wasn't feeling well at halftime, so he got some kind of IV and proceeded to finish the contest with 180 yards and three scores on the ground. Good God — what was in the IV? Nitrous oxide? AD seems to be shaking the injury-prone label and knows how to play through pain at this level.
• Two years ago, you'd have thought the Browns were in decent shape at the quarterback position since they had a potential breakout candidate in Derek Anderson and a top prospect in Brady Quinn. Anderson turned out to be horrific far more often than he was productive, which is why Quinn got the nod to start this season. But Quinn had happy feet, looked indecisive and, for some reason, apparently refuses to throw the ball more than 10 yards downfield. In other words, there are very few Cleveland offensive players worth owning this year. Maybe even none.
Jets 24, Texans 7
• I thought Mark Sanchez wouldn't have much fantasy value this season since he wouldn't have any targets to throw to in New York. I thought the same thing about Joe Flacco last year. Shows what I know about evaluating rookie quarterbacks. Sanchez didn't have an overwhelming game, but did manage the game well and post a nice stat line (18-for-31, 272 yds, 1 TD) in a stadium where opposing quarterbacks haven't had many huge games in recent years.
• Matt Schaub, on the other hand, was pretty disappointing. He didn't throw for a score and managed a paltry 166 yards for the game. That also meant Andre Johnson didn't make the kind of Week 1 impact his owners had hoped for.
• For as poorly as Schaub played, Steve Slaton's 2009 debut was an absolute disaster. He managed 17 yards on nine carries and actually finished with negative points in my big money league because of the fumble. Way to justify my first-round pick on you, Steve. Unfortunately, it won't get any easier next week against a Titans team which was stout against the run in Pittsburgh and also had extra time to prepare for you. Dare I already comprehend sitting Slaton in favor of, I don't know … Percy Harvin in the flex spot? Hmm.
Saints 45, Lions 27
• Drew Brees was on another planet, even if this did come against the Lions. Six touchdown passes to open the year? Is he really on pace to finish 2009 with 96 of them? Just an incredible performance which probably merits a parade, let alone a mention in this space.
• Speaking of Brees, he pretty much forced Jeremy Shockey into becoming a fantasy factor, at least for today. Shockey had two touchdown receptions last season, then hauled in two today. And while we're on the Saints, Mike Bell was a highly competent replacement for the injured Pierre Thomas. Bell didn't score, but racked up 143 yards on 28 carries. Looks like the Lions defense is still very much a work in progress.
• Calvin Johnson made the most of his three receptions (90 yards), but didn't score, Kevin Smith did find the end zone, but couldn't become a factor in the offense as Detroit's deficit grew bigger and bigger as the game went on. I wonder if last year will repeat itself — Smith's productivity will be limited since the Lions defense still can't stop a retirement home team.
Colts 14, Jaguars 12
• Reggie Wayne's value increases with the injury to Anthony Gonzalez. The Jags just had no answer whatsoever time and time again for Wayne in Week 1. He's one of a few elite WR1s you can start now and may have been a bit undervalued in some drafts.
• Speaking of Gonzo, there were fears that he may miss the entire season since his knee buckled despite not making contact with anyone. He could be back by Week 3 or may miss up to six weeks. Just bury him on your bench until he returns.
• MJD came within three yards of reaching 100 on the ground, but he made up for that with a seven-yard touchdown run. He also added 26 yards on five receptions for good measure. I just can't help but to be concerned about his ability to absorb that much of a workload for an entire season. We'll see.
Cowboys 34, Bucs 21
• Most of Tony Romo's 353 passing yards came on long plays, but so what? The Bucs don't exactly have a sorry secondary, but Romo found holes and exploited them throughout the afternoon. Romo may even be a better fantasy QB without Terrell Owens, as difficult as that may be to believe.
• Even though he may have a hard time next week against the Giants, Patrick Crayton is absolutely worth picking up. He had four receptions for 135 yards and a score in Tampa. Normally I'm not big on owning guys who have a huge week out of nowhere, but one reason Crayton seems like he could become a staple in this passing attack is because Romo looked his way throughout the whole game.
• Cadillac Williams was named the starter, but he only received one more carry that Derrick Ward. The advantage Williams holds is he rushed for 35 more yards than Ward in Week 1. I don't think Raheem Morris is kidding about making Cadillac the featured back this year.
49ers 20, Cardinals 16
• Looks like Mike Singletary may run Frank Gore into the ground. Either that, or maybe he's just incurably loyal. Gore carries the ball 22 times in 'Zona while no one else carried it more than once. Yes, that includes Glen Coffee, who finished with minus-three yards rushing. Oh yeah, Gore also added a late touchdown reception.
• Isaac Bruce was targeted eight times and finished with 74 receiving yards, including a pretty 50-yarder which set up a Gore rushing touchdown. It's just tough to depend on Bruce to produce at this level every week, but the Niners office showed some promise today. Keep him on your radar.
• Kurt Warner's day wasn't that bad, but he only managed one touchdown and 288 passing yards in the air. It's even less impressive since Arizona couldn't establish any kind of rushing attack, so Warner had to fire off 44 passes. By the way, Tim Hightower could be quite a weapon out of the backfield — a dozen catches for 121 yards, which was the best Arizona receiving production by a sizable margin.
Seahawks 28, Rams 0
• Matt Hasselbeck took full advantage of the walking disaster that is the Rams defense by tossing 25 completions for three touchdown passes and 279 yards. It's easy to get excited until you consider the opposition. But the Seattle offense is much more potent with Hasselbeck at the helm.
• If you don't own John Carlson, he may even be good enough to start in leagues which don't require a tight end. He had 95 receiving yards and caught two of Hasselbeck's three touchdown passes, finishing as the most productive tight end in Week 1. I don't care who you have to run over to grab him off the waiver wire — go grab him immediately if he's on there.
• Look, I'm as much of a Steven Jackson honk as the next guy, But how in the world can he possibly get going when the Rams present zero aerial threat whatsoever? Marc Bulger somehow managed to avoid throwing an interception on the day, but you never really got the feeling that he was going to lead a touchdown drive, did you?
Giants 23, Redskins 17
• The very wealthy Eli Manning did what he does best — throw in the mid-200-yard range and throw for one touchdown. He did that time and time again last year and, well, what makes you think that'll change?
• Give Eli credit for spreading the ball around well. though. Everyone except for Domenik Hixon had at least two receptions in the game, which isn't easy to do when eight different Giants receivers caught passes. Steve Smith (six catches, 80 yards) has the early lead for the role of Eli's favorite target.
• Not a good sign — 34 of Clinton Portis' 62 yards came on one carry. It seems as if Portis' sell-by date has already elapsed. But he's the only real option they have. Ladell Betts has become a total non-factor in this offense.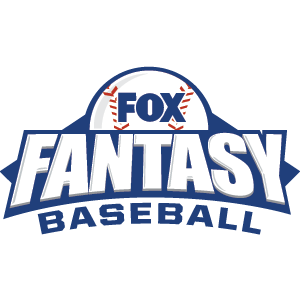 FOX Fantasy Baseball
Join or Create a Free League
Play Now!