Super Bowl LI Prediction 2017: Devonta Freeman Is Atlanta Falcons Key To Victory
Brendan Wright/FanSided via Fantasy CPR

Fansided
Devonta Freeman holds the key to victory in his hands this Sunday, when the Atlanta Falcons face off against the New England Patriots in Houston at Super Bowl LI. Freeman has become the jack-of-all-trades when it comes to overall running back ability and this is exactly how he could control the biggest game of his life.
Freeman has gone over 1000 yards rushing in back-to-back years, making him a legitimate threat on the ground, while also finishing off the 2016 season 5th amongst all running backs in receiving yards. Not to mention he's only coughed up four fumbles in his career (one this season), showing that he's sure handed and someone you can trust with the ball at all times.
Keep Away
We all know that Tom Brady is deadly with the ball in his hands. The 39-year-old phenom shows no signs of slowing down, and with the help of target monster, Julian Edelman, and deep threat, Chris Hogan, the Pats can strike at any moment.
How could the Atlanta Falcons counter a guy like Tom Brady? Three words…
Eat the Clock
Atlanta comes into Super Bowl LI averaging close to thirty-three and a half minutes a game when it comes to time of possession in this years playoffs. That's a total of four minutes more than the New England Patriots, who are averaging twenty-nine and a half minutes this post-season.
I know what you're thinking, that has nothing to do with Sunday's upcoming Super Bowl bout, and that's where third year back Devonta Freeman comes into the picture. Controlling the clock is what's going to win this game for the Atlanta Falcons.
If Kyle Shanahan can help get Freeman going in the first couple drives with 4-5 yard runs, the game could be over before you know it. Freeman can beat defenses up on the ground, and has the ability to stretch linebackers due to his pass catching hands and 4.5 speed. This makes him someone to be aware of every time his cleats touch the field.
Take Away QB Pressure
Let's look at more opportunities the run game creates. Keeping the ball in Devonta Freeman and Tevin Coleman's hands could make all the difference.
That's a "best of both worlds" situation for Atlanta because it will chew up the clock, and take pressure off of Matt Ryan. That balance of easing the quarterback's load, and letting your defense stay rested, is the only possible way the Falcons can beat a Bill Belichick coached team come Sunday.
All things considered, the Falcons young secondary will be eaten alive if Tom Brady has control in this game, and with Super Bowl media week running it's course, the common question that keeps popping up is, "How will Bill Belichick stop Julio Jones?" That might not be possible, but it could be just as deadly to take a way the run game, and a guy like Devonta Freeman.
Want your voice heard? Join the Fantasy CPR team!
Stay tuned to Fantasy CPR for all your fantasy sports news leading up to Super Bowl Sunday as we break down all your NFL, NBA, NHL and EPL action
This article originally appeared on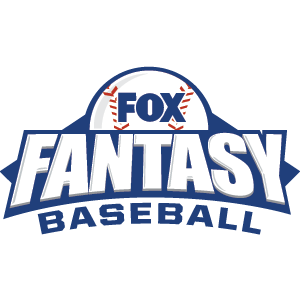 FOX Fantasy Baseball
Join or Create a Free League
Play Now!