Moore rises, Stafford falls
Stock rising
QB: Matt Moore, Dolphins
The offseason acquisition of Moore was met with derision and disdain by most of the Dolphin fanbase, as the Oregon State product was not envisioned as the savior for the signal caller position. Yet for November, a month in which Miami transformed from laughingstock to formidable foe, Moore threw seven touchdowns to just one interception. By no means is Moore producing massive yardage accumulations (averaging just 200 yards per game), but for those seeking a diamond in the rough for the fantasy playoffs, Miami's remaining schedule (Oakland, Philadelphia, Buffalo, New England, New York Jets) should facilitate the Dolphin QB into top-15 status at his position for December.
QB: Vince Young, Eagles
Michael Vick is assumed to be ready for Thursday's tilt against Seattle, yet the short week, cross-country flight and fact that Philly is out of the playoff picture may coerce the Eagles to rest their franchise field general for the third straight week. Vince Young's play has permitted this luxury to Philadelphia, with the former Titan performing admirably in Vick's absence. True, most of VY's production came in garbage time; still, Young wasn't exactly aided by his receiving crew, as a few catchable balls found their way to the turf on Sunday. Plus, whether your box score supremacy stems from a heated contest or a blowout, it all counts the same in fantasy, no?
If Young is under center this week, he's a must-start against a Seahawk secondary that sits in the bottom third in the league in pass defense. Starting in Seattle isn't an ideal situation, but if Rex Grossman can win in such a hostile environment, who is to say Young can't pull it off?
RB: Chris Johnson, Titans
Granted, it came against one of the NFL's worst rush resistances (Tampa Bay ranks 30th in the league in rush defense thanks to surrendering 139.7 yards per game). However, if owners are going to crucify Johnson for his atrocious output against Atlanta (12 carries, 13 yards), props must be given to the All-Pro's bust-up of the Buccaneers. Johnson rushed for 190 yards on 23 carries in Tennessee's 23-17 victory over Tampa, giving the Titan back 333 yards in the last three games. Johnson has exploitable matchups on the docket in Buffalo, New Orleans and Indianapolis the next three weeks, theoretically providing a platform to continue his late-season revival.
RB: Roy Helu, Redskins
Reluctantly, I suppose Helu deserves a spot on this week's list after dropping a buck sixty-two (23 carries, 108 yards; seven receptions, 54 yards) and a touchdown on the Seahawks. Perhaps I'm just a jaded ex-lover, but I wouldn't put it past Mike Shanahan to inexplicably allot Evan Royster 25 touches next week. Frankly, the notion that such a development is possible, along with the sentiment that Helu's praiseworthy performance is met by utter contempt from the fantasy community, articulates all you need to know about the Shanahan Era.
Damn you, Shanahan. Damn you!
WR: Dwayne Bowe, Chiefs
Aside from his alligator arms/apathy on the last play of the game, Bowe submitted his second straight seven-reception outing with Tyler Palko at the helm. Palko's four turnovers will probably correlate to a change at QB, yet don't let this ambiguity cause concern over Bowe's forecast for this week or the rest of the season, as the wideout has proven that erratic arms won't obstruct his fantasy fruition.
WR: Doug Baldwin, Seahawks
Injuries seem to rear their head at this juncture of the season, sending owners scrambling to the waiver wire for relief. Seattle's Baldwin, who is owned in just 3.5 percent of FOXSports.com leagues, is one such player who can provide reinforcement. The rookie out of Stanford brought in five catches for 60 yards against a tough Washington secondary, and has now posted 50 yards or more receiving in six of his last seven games. It might not be the easiest endeavor to trust Tarvaris Jackson with your fantasy fulfillment, but Baldwin has illustrated his worth to warrant a roster spot.
TE: Dustin Keller, Jets
And not because of his two touchdowns against the Bills. After hauling in four receptions for 61 yards, Keller now has at least four catches in four of his past five games. Santonio Holmes and Plaxico Burress receive most of the acclaim, yet it is Keller who leads the team in receptions (40), yards (574) and targets (69). With the Jets' running game ailing, Keller should continue to put up respectable stats as we head down the fantasy homestretch.
DEF: Tennessee Titans
It wasn't pretty, as LeGarrette Blount managed over 100 yards on the ground, but the Titans forced the Bucs into five turnovers (four fumbles, one interception) and housed an 84-yard kickoff return in Tennessee's win over Tampa. The Titans take on Buffalo, Indianapolis, Jacksonville and a suddenly vulnerable Houston team in four of their last five ball games, making Mike Munchak's roster a viable option at defense.
Stock regressing
QB: Matthew Stafford, Lions
Perhaps his fractured right index finger is more problematic than believed. Stafford tossed three picks in Green Bay's beatdown of Detroit on Thanksgiving (so much for the Lions making their annual Turkey Day game relevant), bringing his interception total from his last three contests (the time span of his finger issues) to nine. Stafford has stated his hope that the split on his finger could be removed this week; nevertheless, the Detroit quarterback may best serve your team from the bench this Sunday against an opportunistic Saints secondary.
QB: Matt Hasselbeck, Titans
Hasselbeck did little to quell the fervor for Jake Locker as the team's starter; if anything, he fanned the flames. The Titans prevailed on Sunday despite Hasselbeck's underwhelming display, going 19-for-34 for 160 yards with a touchdown and two interceptions. His blazing start in September (eight touchdowns, three interceptions, 3-1 record) was one of the early-season surprises, as many thought Hasselbeck was running on fumes his last few years in Seattle. Alas, the former Pro Bowler has come crashing back to Earth, throwing a pedestrian seven scores to seven picks in his last seven games. Even in two-QB formats, Hasselbeck's health and uncertain future make him a risky play going forth.
RB: Kevin Smith, Lions
Well, that was quick.
Smith was impressive in his limited action against Green Bay (seven carries, 36 yards; three receptions, 21 yards), but doctors have diagnosed the Detroit rusher with a high ankle sprain. He's currently listed as questionable for this week's battle with New Orleans, but don't expect him to suit up in the Superdome, as injuries of this magnitude usually require a week or two of rehabilitation.
RB: Joseph Addai, Colts
The good: Addai saw his first action since Week 7 after recovering from a nagging hamstring issue. The bad: Addai was outperformed by backup Donald Brown, who turned in 80 yards and a touchdown off 14 carries compared to Addai's seven rushes for 23 yards. The ugly: the Colts are just five games away from finishing with a golden goose egg in the win column. Considering the Patriots went 11-5 when Tom Brady went down in the 2008 season, I think this settles the "Brady or Manning" debate.
WR: Vincent Jackson, Chargers
His figures for the season are apropos of what was expected. Unfortunately, his erraticism (or more fittingly, the erraticism of Philip Rivers) has constructed Jackson into one of fantasy's biggest gambles from week to week. Note: the San Diego wideout has three games of 140 yards or more. In that same breath, Jackson has five contests of 35 yards or less. At this point, owners must continue to start Jackson in hopes of major dividends. Just prepare yourself for the possible inevitable stink bomb.
WR: Andre Johnson, Texans
Poor Johnson managers. You waited nearly half the season for the return of fantasy's top receiver, only to have his starting and backup quarterbacks go down in consecutive games. Conceivably, Johnson will preserve through the prosaic play under center, but the prognostication doesn't look bright.
TE: Ed Dickson, Ravens
Maybe that "making the leap" talk was a tad premature. Dickson's conquest of Seattle in Week 10 (10 receptions, 79 yards, two touchdowns) was the type of accomplishment that Baltimore anticipated when they released veteran Todd Heap in the summer. Regrettably, Dickson has failed to follow-up on this recital, with back-to-back no-shows against Cincinnati (two catches, 21 yards) and San Francisco (one reception, 15 yards). This week's opponent, Cleveland, has been weak against tight ends, but Dickson is far from a sure thing.
DEF: San Francisco 49ers
Hard to fault a team that relinquished just one touchdown on the road. On the flip side, the 49ers were futile in forcing turnover-prone Joe Flacco to cough up the rock. San Fran kept Ray Rice out of the end zone, but they come away with a B-minus grade in my book.
FOX Fantasy Football Homepage | Football Chat Central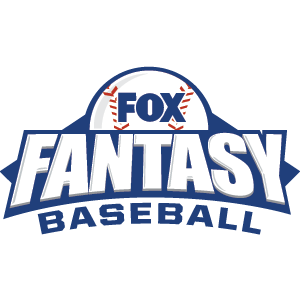 FOX Fantasy Baseball
Join or Create a Free League
Play Now!