Young earns starting nod in Week 13
Fantasy Fever is a weekly piece that provides fantasy advice on lineup calls, sleepers, waiver-wire moves and rookie spotlights, along with the occasional ramble or four. Enjoy.
Start 'Em
QB: Vince Young, Eagles
True, a majority of his massive yardage accumulation against the Patriots (400 yards passing, 40 rushing) stemmed from garbage time, yet they count toward fantasy scoring just the same. Predicated on the premise that he's, you know, starting (UPDATE: he is), Young will be a shrewd play for Week 13 against a Seattle secondary that surrendered 314 yards to Rex Grossman last Sunday. Expect LeSean McCoy to be more of a focal point of the Eagles' game plan than last week, and don't envision Young duplicating his rushing feats; nevertheless, the 2006 Rookie of the Year has the ceiling of a top-10 fantasy performer at the position this Thursday.
Other starts: Ryan Fitzpatrick, Josh Freeman
RB: C.J. Spiller, Bills
Not the most rousing of debuts for the former first-round pick (19 carries, 55 yards; three catches, 15 yards), although Spiller didn't have the greatest matchup against a respectable Jets unit. The Clemson product will be given a more opportune platform against a Tennessee defense that is relinquishing 124.1 yards per game. His reticent behavior behind the line is somewhat disconcerting, but given his proficiency in pass protection, Spiller is in for another heavy workload this week.
Other starts: BenJarvus Green-Ellis, Rashard Mendenhall
WR: Reggie Wayne, Colts
Wayne registered his first 100-yard output since Week 1 with five receptions, 122 yards and an excursion to the end zone against Carolina this past Sunday. Before one waves off the performance, as it came against the Panthers, it's worth noting Indianapolis takes on a New England squad that is relinquishing a league-high 321.9 receiving yards per game. A change at quarterback bodes well for Wayne as well, as Curtis Painter favored Pierre Garcon in the Indianapolis aerial attack. Not saying Dan Orlovsky is the savior, as the move falls under the adage of "rearranging the deck chairs on the Titanic," yet it certainly can't hurt Wayne's forecast.
Speaking of which, I think it's time we retire the "rearranging the deck chairs…" idiom in favor of a more relevant and less morose proverb in reference to futile efforts. How about, "casting Ashton Kutcher on Two And A Half Men," in reference CBS' effort to save the show sans Charlie Sheen? Or, "batting Ryan Lavarnway fifth," alluding to the vain attempt by the Red Sox of igniting some life into their lineup during their epic September collapse? Hell, "pulling Curtis Painter for Dan Orlovsky" has a nice ring to it, no? My money's on Kutcher. It's time that man paid for making The Butterfly Effect. And What Happens in Vegas. Plus Guess Who. Let's add Killers while we are at it. We'd be remiss in failing to mention No Strings Attached. You know, The Guardian wasn't that great either. But That 70's Show? At least it had Mila Kunis in it.
Other starts: Jordy Nelson, Dwayne Bowe
TE: Jermichael Finley, Packers
The Green Bay tight end hasn't lived up to preseason expectations and has been extremely disappointing as of late, hauling in three receptions or less in five of the past six contests. Finley has a chance to make amends with his disgruntled owners against the Giants this week, with the G-Men conceding the fifth-most fantasy points to tight ends this season. As both teams possess putrid passing defenses, a shootout is definitely within the realm of possibility, facilitating fantasy-friendly numbers for Finley.
Other starts: Vernon Davis, Jake Ballard
DEF: New England Patriots
You heard that Dan Orlovsky is starting, right?
The Pats may renounce their fair share of yards, but they also lead the AFC in interceptions with 16 picks. Assume that figure will be augmented after Sunday.
Other starts: Oakland, San Diego
Sit 'Em
QB: Matthew Stafford, Lions
I'm going on a limb and proclaiming Stafford's index finger issue is worse than let on. The Detroit quarterback's three interceptions against the Packers on Thanksgiving gave Stafford a grand total of nine picks in the last three weeks.
Stafford practiced on Tuesday without a splint or protective gloves, instilling optimism in owners that the former Georgia Bulldog can return to his early-season form. A date with a New Orleans secondary that is yielding 253.7 yards per contest and rocks an unexceptional touchdown-to-interception ratio of 3:1 (third-worst in the NFL) would seem to further alleviate any apprehension. Alas, until he illustrates he's fully recovered, Stafford is better served on your bench this week.
Other sits: Matt Ryan, Joe Flacco
RB: Steven Jackson, Rams
After a five-game tear in Weeks 6 to 10 (583 yards and three touchdowns), Jackson has cooled his jets, accruing a middling 106 yards on 32 carries in the past two weeks. The tough sledding will continue against the Niners this week, as San Fran is holding opposing running backs to the lowest fantasy production in the league, forfeiting a meager 75.5 yards per game. The bright side is Jackson's health remains adequate after early issues with a quad injury. Unfortunately, with matchups with the Bengals, Steelers and 49ers (twice) in the final five weeks, Jackson's value is on the decline.
Other sits: Shonn Greene, Roy Helu
WR: Anquan Boldin, Ravens
Boldin has just 120 yards and seven catches in the last three games, and the emergence of Torrey Smith has slightly hampered his value. In his defense, Boldin did receive nine targets versus San Francisco, so he persists as the primary bull's eye in the Baltimore air assault. Yet the Ravens' Week 13 adversary, Cleveland, is tops in the league in pass defense, and as a corollary, is confining wide receivers to a league-low in fantasy output. Only utilize Boldin if satisfactory substitutes cease to exist.
Other sits: Brandon Lloyd, Lance Moore
TE: Tony Gonzalez, Falcons
It takes a big man to admit his mistakes, and writing off Gonzalez's prospects in a preseason preview could fall under this erroneous umbrella. But instead of admitting said inaccuracy, I implore you to sit the perennial Pro Bowler this weekend, as the Texans are limiting tight ends to 36 yards per contest, third-lowest in the league. What, did you really think I'd acknowledge my unsound prediction? The phrase "my bad" warrants no space in my vernacular, along with "fruit and vegetables," "volleyball" and "double-dating."
Other sits: Jermaine Gresham, Owen Daniels
DEF: Philadelphia Eagles
One would imagine a tryst with Tarvaris Jackson would harvest dividends for a defense. Even so, Marshawn Lynch has been one of the most effective and consistent backs in football the past month, and that Seattle crowd is always a fickle matter. Not as favorable as the matchup may appear on paper.
Other sits: Tennessee, Jacksonville
The Armageddon Head Scratcher of the Week
Granted, a movie based on a team of rag-tag drillers saving the world by detonating a nuke on an inbound asteroid should be taken with a grain of salt. However, there remain a few storylines that defy logic and reason that need to be examined with greater scrutiny. These preposterous plot points will be analyzed along with a questionable call from the previous week of football.
In the opening sequence, we hear a voiceover from Charlton Heston, giving us a brief rundown on the history of asteroids colliding with Earth, or something. Yet after his 20-second spiel, we never hear from Heston again. For one of the most legendary actors of all-time, don't you think Michael Bay could have given him some more love, even if it was simply to wrap-up the ending? Plus the narration is totally out of context, almost as much as Sam Elliot's character in The Big Lebowski. Seems like a misallocation of resources to me.
Speaking of misallocation of resources, good luck to whatever team is duped into giving Peyton Hillis a contract next season. Man misses nearly two months of action for various and disputable reasons, only to suddenly reappear with five weeks to go on the season. Not that I would ever cast aspersions on a player, but the timing just happens to coincide with a period where prospective free agents prove their value to potential suitors. Attaway to be with your team through thick and thin, Peyton.
Waiver Wire Watch: Jason Avant/Riley Cooper, Eagles
With Jeremy Maclin nursing injuries (shoulder, hamstring) and DeSean Jackson acting like a knucklehead, Avant and Cooper have filled in admirably for the Eagles. Avant hauled in eight receptions for 110 yards and a score last week, while Cooper has eight catches for 146 yards and a touchdown in the past two games. Seattle's defense is hardly intimidating, and the duo will be the primary targets, along with tight end Brent Celek, in Philly's Thursday night tilt with the Seahawks. For those in need of some depth for their receiving corps, Avant and Cooper are two serviceable spare parts.
The Real Debate
As the off-the-field drama has been minimal this past week (save for Ndamukong Suh's stomp and Stevie Johnson's ill-advised touchdown celebration), a heated discussion has arisen around the projected recipient for Rookie of the Year. But the conversation should not center on the merits of statistical output (Cam Newton), victories (Andy Dalton) or game-changing ability (A.J. Green); in fact, this arena on NFL neophytes shouldn't focus on the fruition of these players. Rather, the Real Debate should be this: is it too soon to label Blaine Gabbert one of the biggest mistakes in NFL Draft history? Sure, with just 10 games under his belt, it may be premature to make such a proclamation, and Jacksonville hasn't exactly provided Gabbert with an adequate environment (seriously, take a look at the Jags' depth chart at receiver). But sorry showing (48.5 completion percentage, 137.1 yards per game, 62.2 QB rating) and ridiculous hair aside, every player picked before Gabbert has already proven their worth in their young careers, making the Missouri product look that much more pathetic. He's not in Ryan Leaf/Akili Smith/Cade McNown territory yet. But he's on watch.
Fantasy Flyer: Jacob Tamme, Colts
This name may ring a bell for fantasy players, as Tamme made a few cameos on the waiver wire last season in the absence of Dallas Clark. Relatively quiet last week, Tamme turned in a commendable performance in Week 10, bringing in six catches for 75 yards against Jacksonville. While the Patriots do surrender an ample amount of yards through the air, New England has been fairly solid against tight ends. Still, with a new quarterback for the Colts, Clark likely out and Indianapolis likely to be down early (thus forcing the team to the passing game), Tamme should see an extended amount of targets.
Any Given Sunday Pep Talk
Sometimes NFLers need a little inspiration, or even a kick in the behind, to get properly motivated. Luckily for us, Al Pacino will be reprising his Coach Tony D'Amato character to provide players the necessary pep talk to enable fantasy success. This week's recipient: Philip Rivers.
"Take a seat, Phil. You got the face of a broken soul. Suppose six straight losses will do that to a man. Probably not helping that many point to you as the medium for this meltdown. And, frankly, can't say I disagree. I mean, we still got five games to go, and you've already thrown four more interceptions than you had last season!
"But I didn't bring ya in to rip you a new one, kid. Looks like that train is at capacity, if you get my drift. I wanted to chat, see if we can get you right. Sure, you may be at the bottom of the division, but you're only three games behind the Raiders. And in case you've forgotten, Carson Palmer is their quarterback. As in, the same Carson Palmer who threw 20 passes to the wrong team last season! So any talk of a dead season is nonsense; if anything, you got them right where you want them!
"Forget the standings for a second, we have bigger fish to fry. Lot of fantasy owners are counting on you these next five weeks, and to this point, you've let them down. And not just those who selected you as a top-six quarterback. Guys like Vincent Jackson and Antonio Gates were picked because of your perceived reliability. They've had their various moments of glory, but your erraticism has made starting the weapons at your disposal a risky endeavor.
"These turnovers, overthrown balls and miscommunication…that's not the Philip Rivers I know! I want to see the Philip Rivers of old, the one who threw for 4,000 yards and 30 touchdowns a year! The one who had total control of his offense, not the one who's arguing and pointing fingers at the sideline!
"Quarterback is the leader on the field, son, and in that same breath, the commander of a fantasy team. We need you to turn back the clock, to put these last three months behind you. Remember what got ya here, leave all the mental baloney at home, and just play! If you can do that, I promise ya, things will work themselves out for the better!"
Rookie Review: J.J. Watt, Texans
Defensive players are rarely highlighted in this column, as less than 0.0002 percent (numbers approximate) of fantasy players employ IDP in their leagues. But Watt's day (seven tackles, two sacks, pass deflected) in Houston's 20-13 victory over Jacksonville warrants recognition. Watt's deftness at defensive end has pacified the strain of Mario Williams' absence on the Texans' front seven, and is a catalyst for a unit that's giving up a conference-low 16.3 points per game.
This Week in Kevin Walter
I'm willing to give T.J. Yates a bit of breathing room, but under NO circumstances should Jake Delhomme make an appearance if Yates succumbs to injury or fetid play. If the Texans are forced to consider such a proposition, simply insert Walter to run a hybrid of the Denver rushing attack. Not only I am 100 percent confident this would work, it would be widely entertaining to hear the announcers comment on Delhomme helplessly staring from the sidelines:
Spero Dedes: "And another handoff from the Texans, that'll make it third and three…Boy, poor Delhomme looks ready to enter, but has yet to be given the indication…"
Steve Beurelein: "Yeah Spero, Houston proving they'd rather take their chances not throwing the ball rather than give Delhomme a chance to turn it over…got to feel for the guy."
Walter's 2011 Stats: 27 receptions, 313 yards, two touchdowns.
Walter's Cornerback Body Count: Nine.
Gatorade Shower Goes to: Tim Tebow, Broncos
The face of the Denver franchise (John Elway) openly despises his existence, his coach has quipped at his perceived ineptness, and mocking his propensity to pray on the sidelines has become a national phenomenon. Despite these hurdles (and that little nuisance concerning his inability to throw a forward pass), Tebow is now 5-1 this season as starter after the Broncos' 16-13 triumph over rival San Diego.
Personal Foul on: Matt Leinart, Texans
I almost felt sorry when Leinart went down with a broken collarbone, aborting his attempt at a comeback. Then I remembered how deplorable that 2005 USC team was, as well as those shots of Leinart in the hot tub, and all empathy went out the window.
FOX Fantasy Football Homepage | Football Chat Central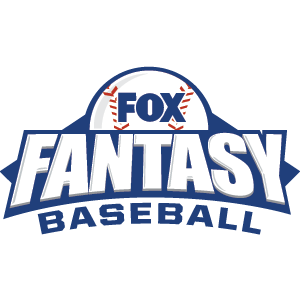 FOX Fantasy Baseball
Join or Create a Free League
Play Now!