Fantasy Basement: Week 7
The Fantasy Basement is a weekly piece that provides fantasy advice on lineup calls, sleepers, waiver-wire moves and rookie spotlights, along with the occasional ramble or two. Why "Fantasy Basement" you ask? There is a common belief that sports writers dwell in their childhood cellars, that the institution promotes arrested development. Um…why is that such a bad thing? Who wouldn't enjoy coming home to fresh-baked cookies and having their laundry done?…Anyway, enjoy!
To his credit, Bortles tossed for 336 yards in Week 6, and with the Jags lacking any type of backfield or defensive cognizance, you can presume Bortles' 46 passing attempts will be the norm going forward. The Browns do have a tough secondary, yet they can be beat over the middle, which is how the Cleveland unit ranks 22nd against fantasy arms. Bortles, available in 92.5 percent of FOXSports.com leagues, gets our nod as a start in two-QB formats.
"McCoy had a good game but is still struggling. Do you think I could get him for Trent Richardson and Joe Flacco, or would I need more? TY"
Not only was this a real question, but Barry sent it NINE times over a two-day span. Apparently not a ton of pressing matters in Plymouth. My dear Barry, if you owned McCoy and someone offered Richardson and Flacco, you would block their number and send waves of spam to their e-mail. Unless you lack a soul, spare your fellow owner the time out of his/her day to decline that trade offer.
"Well, he had a concussion against Atlanta. That's that biggest concern that way. You don't want him to have, you know, but again I coached defenses and linebackers for a long time and concussions didn't linger. Now we have found that because of the media and things they seem to linger longer. There's a lot of attention paid to it. I don't know why they linger longer. I don't remember them lingering like they do now."
Pretty ignorant, eh? Still more believable than the plot of Draft Day, though.
Joel Beall is a writer for FOXSports.com and WhatIfSports.com, and is the host of the Fast Break on FOX podcast. He lives with a Golden Tee machine and a jump shot that's broken. Reach Joel on Twitter @JoelMBeall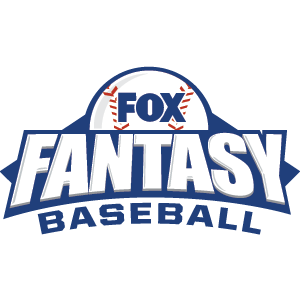 FOX Fantasy Baseball
Join or Create a Free League
Play Now!