Fantasy Basement: Week 6
The Fantasy Basement is a weekly piece that provides fantasy advice on lineup calls, sleepers, waiver-wire moves and rookie spotlights, along with the occasional ramble or two. Why "Fantasy Basement" you ask? There is a common misconception that sports writers dwell in their childhood cellars, that the institution promotes arrested development. Um…how does that have negative connotation? After all, who wouldn't enjoy coming home to fresh-baked cookies and having their laundry done?…Anyway, enjoy!
Start 'Em
QB: Jay Cutler, Bears
To say Marc Trestman has cultivated Cutler into a fantasy stud would be a misnomer, as the Chicago field general ranks 11th at his position in roto points. Additionally, while Trestman's offense is more aerial-based than previous Bears schemes, Matt Forte, not Cutler, is the stimulus for the team's attack. (One noticeable enhancement in Cutler's game: more smiles! His demeanor can now be described as "curmudgeonly" rather than "mercurial." I swear, that's a compliment.)
Luckily for Cutler owners, a handful of positives are in his camp for Week 6. The Giants are surrendering the second-highest output to fantasy quarterbacks. Originally viewed as a complementary piece, second-year man Alshon Jeffery is surfacing as a legitimate star, bestowing Cutler four viable targets in the passing game.
Also improving Cutler's stock: the Chicago defensive line, or should we say what's left of it. Pro Bowler Henry Melton was lost for the season with an ACL tear in Week 3, starting defensive tackle Nate Collins suffered the same injury this past Sunday against the Saints and fellow tackle Stephen Paea is dealing with turf toe. Coupled with the rapid decline of Julius Peppers, the Bears front line, historically the unit's strength, is having a crippling effect on the defense.
The upshot to this Achilles' heel: the Bears could find themselves down early and often going forward, translating to an increase is pass attempts. Although each of these influences could be classified as peripherals, combined they point to a thumbs-up for Cutler this week.
Other starts: Cam Newton, Mike Glennon
RB: DeAngelo Williams, Panthers
Week 4's bye put the brakes on Williams' auspicious start, leaving Week 5's affair with just 39 yards on 12 carries. Just spitballin', but the return of Arizona All-Pro linebacker Daryl Washington could have factored into this equation as well.
This could be somewhat of a last hurrah for Williams as the primary back with Jonathan Stewart eligible to return off the PUP next week. Williams does have a chance to make the most of his extended workload against a Vikings squad giving up the second-most fantasy points to running backs in 2013. And since I have nothing else to add here, I'm really going to miss Steve Smith when he retires. Few can be as entertainingly malicious as Smith when he gripes, and the majority of the time, his criticism is justified. From an era when most star receivers were unlikeable divas who beseeched for our attention and approval, Smith never gave a damn about public opinion – man was too busy doing work. Throw in the conclave of struggling QBs and amount of injuries he's endured, Smith is truly one of the underrated beasts of his time.
Other starts: Maurice Jones-Drew, Willis McGahee
WR: Vincent Jackson, Buccaneers
I hear your qualms over Mike Glennon, baby birds, but it's not like Josh Freeman was lighting it up. Besides, Jackson was the beneficiary of a team-high 11 looks from Glennon in the signal caller's debut against the Cardinals. Coming off a bye, assume progress in the rapport between Glennon and Jackson, one that should render decent production for the wideout versus a broke Eagles secondary (338.4 receiving yards allowed per game, fourth-worst in the league).
Other starts: Justin Blackmon, DeAndre Hopkins
TE: Brandon Myers, Giants
Not easy to place conviction in any G-Men entity at the moment, and Myers hasn't delivered much of substance for New York this season. Nevertheless, the Bears have grappled in containing tight ends, allowing 76.6 yards per game to the position. On the bright side, if Myers and the Giants falter against the Bears, there's an 83.2 percent chance that Tom Coughlin simultaneously combusts, so there's that.
Other starts: Martellus Bennett, Vernon Davis
DEF: Cincinnati Bengals
Fun fact: the Who-Dey defense has not allowed a 300-yard passer in 18 games, the longest streak in the NFL. Another fun fact: the Bills are starting Thad Lewis, formerly of the practice squad, under center this week. Call me crazy, but I like the Bengals in this tilt.
Other starts: Carolina Panthers, St. Louis Rams
Sit 'Em
QB: Alex Smith, Chiefs
On paper, Smith seems like a must-start against a Raiders defense that ranks in the bottom third in pass opposition, and the Kansas City QB has put up respectable passing yards the past three weeks (273, 288 and 245 yards, respectively). Alas, the Chiefs will likely strike against the Raiders on the ground, riding on the back of Jamaal Charles with a little Knile Davis worked in. Smith is an adequate choice in two-quarterback formats, but the matchup alone will not facilitate a big day for his owners.
Other sits: Matthew Stafford, Eli Manning
RB: Giovani Bernard, Bengals
I think its announcer protocol to refer to the Bengals back as, "EMERGING TALENT Giovani Bernard." In fact, college kids: restrain from drinking gamers involving "Gio Bernard" and "rising star." You will die.
As good as Bernard has been, BenJarvus Green-Ellis endures as the primary Cincinnati rusher, evidenced in the Law Firm's 71 attempts versus Bernard's 45 carries. Moreover, the Buffalo front seven has been stout, conceding the sixth-fewest points to the position. In the upcoming weeks, imagine more touches for FLEDGING GRIDIRON GOD Bernard. Just don't expect that sentiment to translate in the box score this weekend.
Other sits: Chris Johnson, Le'Veon Bell
WR: Anquan Boldin, 49ers
Since his prosperous season opener, Boldin has a meager 13 receptions for 185 yards and a touchdown. Don't picture his fortunes turning around this weekend, with the Cardinals keeping adversaries in check this fall. In a related note, keep an eye on a possible Josh Gordon deal, as the Cleveland wideout's presence in San Fran, along with the returns of Mario Manningham and Michael Crabtree, will put the kibosh on Boldin's already-diminished worth.
Other sits: Larry Fitzgerald, Jerome Simpson
TE: Kyle Rudolph, Vikings
As a fellow Elder Panther, this censure is painful, especially with Purple Nation set to lay the smackdown on the Moeller Crusaders in The Pit on Friday night. Unfortunately, Rudolph is the sole Viking whose value takes a hit with Matt Cassel taking the reins, per his role as Christian Ponder's favorite red-zone target. Worse, Carolina is giving up the second-fewest points to tight ends in 2013. Until he sees an amplified rate of pigskins in his direction, keep Rudolph on the pine.
Other sits: Jared Cook, Jermaine Gresham
DEF: Baltimore Ravens
Against Aaron Rodgers? No thanks.
Other sits: Arizona Cardinals, Indianapolis Colts
Waiver Wire Watch: Robert Woods, Bills
With Lewis under center, more like Buffa-woe, am I right? (rimshot)
The loss of E.J. Manuel ostensibly takes a shot at Woods' value, an outlook that's validated by the Bills receiver's ownership value dropping to 12.4 percent in FOXSports.com fantasy football leagues. While Manuel's absence doesn't help Woods' cause, the hobbled status of primary bull's-eye Stevie Johnson boosts Woods as the de facto No. 1 wideout for Buffalo. Woods has been a dependable asset thus far, hauling in at least 64 yards in three of his past four games and finding the end zone twice this year. Mentioned above, the Bengals defense should go to town on Lewis and a so-so offensive line, but Woods should see enough balls to be a factor in deeper formats this week.
Email of the Week
This week's winner comes from Andy V. from Manchester, New Hampshire, who writes:
"Danny Amendola is back, Gronk should be back, Julian Edelman has taken over the Wes Welker spot, should I drop Josh Boyce?"
God bless ya Andy, but considering he has a whopping one reception on the season, even in dynasty leagues, no pretext for Boyce meriting a roster spot.
By the way, I'm HUGE in New Hampshire.
Fantasy Flyer: Jason Avant, Eagles
Love, love, LOVE me some DeSean Jackson. This weekend? Not so much, as Jackson could find himself stranded on Revis Island. Enter Avant, who ranks second on the team in targets and receptions. Granted, Avant lacks the pizzazz of other waiver-wire pick-ups, and certainly don't predict the 30-year-old to go nuts. Nevertheless, for those seeking eight or nine points in a WR3, Avant is your man.
Speaking of Eagles…
This Week in BRENT CELEK
C-Note found the Promised Land for his second score of the year last Sunday, leading the Eagles to victory over the Giants. Rookie Zach Ertz may be trying to steal the spotlight, yet Celek is showing the neophyte that there's plenty of gas left in his tank. In fact, don't be surprised if Ertz becomes jealous of Celek's stature and challenges him to a street fight, only to get knocked into tomorrow, much akin to the ending of Rocky V. And yes, that makes it four consecutive weeks of Rocky references in this segment.
2013 stats: 10 receptions, 178 yards, two touchdowns.
Linebacker Body Count: Five.
Personal Foul on: Tony Romo, Cowboys
If anyone can throw for 506 yards and five touchdowns and STILL be the goat, it would be Romo. On the plus side, Dallas could lose this weekend and be tied atop the NFC East with a 2-4 record! That's a "plus," right?
Gatorade Shower Goes to: the Cleveland Browns
It's October and the Brownies are in first place! Granted, those three wins knock them out of contention for a top-five pick, and there's a slight chance that Cleveland management convinces itself that Brian Hoyer is the future and passes up on one of the plethora of appealing QB prospects this Draft…but, yeah, go Browns!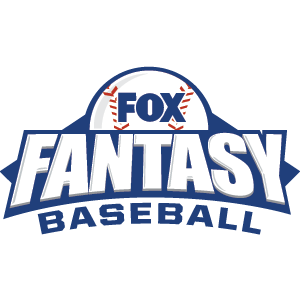 FOX Fantasy Baseball
Join or Create a Free League
Play Now!