Fantasy Basement: Week 13
The Fantasy Basement is a weekly piece that provides fantasy advice on lineup calls, sleepers, waiver-wire moves and rookie spotlights, along with the occasional ramble or two. Why "Fantasy Basement" you ask? There is a common belief that sports writers dwell in their childhood cellars, that the institution promotes arrested development. Um…why is that such a bad thing? Who wouldn't enjoy coming home to fresh-baked cookies and having their laundry done?…Anyway, enjoy!
Start 'Em
QB: Philip Rivers, Chargers
He's hurting, no doubt, with a rib injury zapping his strength. Against the Rams, Rivers had to resort to a dink-n-dunk approach, abandoning the deep-ball threat. While you never wish ill upon a player, there has been a silver lining to this new philosophy: it works. Rivers connected on 82.9 percent of his attempts, and with a talented receiving corps, there's plenty of room to roam after the catch.
Rivers and the Chargers take on a Baltimore team that's vulnerable through the air, allowing 264.6 yards per contest (29th in the league). Usually I'm tepid in endorsing West Coast guys traveling east, but Rivers' opportunity is too good to pass up. Pun intended.
Other starts: Matthew Stafford, Tony Romo
RB: Tre Mason, Rams
St. Louis has knocked off Seattle, San Francisco and Denver, and gave Dallas, Philadelphia and San Diego a run for their money. All this with Austin Davis and Shaun Hill under center. If Jeff Fisher doesn't win Coach of the Year, we need to deep-six the honor.
The Rams get a breather from their gauntlet of a schedule this week with the Raiders and their fraud of a rush defense (25th in yards, 29th in fantasy points allowed). Although Mason hasn't found the end zone since Week 7 and is averaging just 3.7 yards per carry over the past month, the rookie out of Auburn has implanted himself as the primary back, illustrated in 78 carries in the last four games. In all formats, Mason is worthy of RB2/Flex status.
Other starts: Jerick McKinnon, Denard Robinson
WR: Jarvis Landry, Dolphins
Landry was highlighted in Monday's takeaways piece, but as he's owned in just 5.8 percent of FOXSports.com Fantasy Football leagues as of Tuesday night, his prowess bears repeating. The LSU product has hauled in 27 balls for 218 yards and four scores in the last four games. Just as important, Landry is quickly becoming Ryan Tannehill's favorite target, illustrated in 35 looks in his direction during that span.
Aside from a Week 15 bout with New England, the Dolphins' remaining schedule is fantasy friendly in terms of opponents (Minnesota, Baltimore and two meetings with the Jets) and weather (three of the final four games are in Miami). For owners looking to swing for the fences in the final five weeks, Landry has the highest ceiling of players likely available in your league.
Other starts: Rueben Randle, Brandon LaFell
TE: Coby Fleener, Colts
The third-year tight end neglected to follow up on Week 11's breakout performance, finishing with a mere two receptions for 28 yards against the lowly Jags last Sunday. Fleener gets our love though, albeit not on his own merit. Dwayne Allen remains day-to-day regarding an ankle injury, yet odds are he'll be on the sidelines. Even if Allen suits up, it will be in a limited capacity, bequeathing plenty of looks in Fleener's direction. Granted, Allen was out in Week 12, and Fleener failed to capitalize. Nevertheless, facing a middle-of-the-road Washington defense is too enticing of a proposition to shun.
By the way, am I the only one who rolled their eyes at T.Y. Hilton's baby rock? Admittedly, I am newborn-ed out. Half of my Facebook feed is filled with pregnancy announcements, and what is up with the "gender revelation" parties? It's bad enough couple showers exist, now you're dragging me out to let me know if your kid's a boy or girl? What type of self-centric society have we…ok, nevermind, Mr. Hilton, this one's a Joel issue.
Other starts: Owen Daniels, Mychal Rivera
DEF: Houston Texans
I've been accused of being a Titans hater, a designation I didn't know existed. Aside from the Lakers and Johnny Manziel, don't you have to be good to be loathed? Besides, I love Nashville! It's the Vegas of booze and music.
Unfortunately, I do have to side with Tennessee's adversary this week in the Houston defense, which seems primed for a fantasy harvest. I should preface this with the warning that the Texans' quarterbacks could put the resistance in precarious positions, but it should be a circumstance that can be overcomed.
Other starts: Arizona Cardinals, St. Louis Rams
Sit 'Em
QB: Andy Dalton, Bengals
I get the thought process, as the Buccaneers are so bad (only three teams are conceding more than Tampa's 27.3 points per game) that any opposing arm deserves starting contemplation. Moreover, Dalton looked solid against the Texans last week, where his only mistake – a pick-six – should have been nullified by this egregious penalty that wasn't called.
Conversely…c'mon, do you really want to place your conviction down the fantasy homestretch in the Red Rifle/Agent Orange? Though he found the Promised Land 35 times in 2013, this campaign has been a different tale, posting a middling 14 total scores through 11 games. With all teams playing this week, you shouldn't have to employ the Bengals signal caller.
Other sits: Drew Brees, Russell Wilson
RB: Isaiah Crowell, Browns
In a pinch, fantasy managers could do worse than Crowell and his seven touchdowns. However, Crowell and the Brownies travel to Buffalo this weekend, lining up across a defense that's surrendered only five rushing touchdowns this season, second-fewest in the league. Oh, plus the matter of confronting 70,000 screaming maniacs who've been confined to their houses for two weeks. Crowell will be of service in the final month, but for Week 13, keep him on the pine if you have backfield depth.
Other sits: Trent Richardson, Frank Gore
WR: Anquan Boldin, 49ers
If Boldin plays two more years, there's a chance he finishes his career with over 14,000 yards, a plateau reached by just nine players in history. Yet, if you asked NFL fans to name the top-15 wideouts of all-time, I doubt Boldin's name is mentioned outside of Phoenix. I know passing stats have gone through the roof in the last decade, but dude's got to be the most underrated receiver in the game.
Alas, that sentiment doesn't transfer to this week. The general consensus is that Seattle's secondary hasn't lived up to the Legion of Boom rep during the team's title defense. It's a misnomer to the highest degree, considering the Hawks are giving up a league-low yield to receivers in the fantasy domain. Coupled with Colin Kaepernick's inconsistency, this matchup has stay-away written all over it for Boldin.
Other sits: Vincent Jackson, Marques Colston
TE: Greg Olsen, Panthers
Don't misconstrue Minnesota's 4-7 mark for defensive incompetence. The Vikings rank seventh against the pass, and to Olsen's position, are relinquishing the eighth-fewest fantasy points. Olsen is on a bit of a hot streak, averaging five receptions for 66 yards in the past five games. In that same breath, he hasn't crossed the goal line in that span. Only use if desperate.
Other sits: Delanie Walker, Kyle Rudolph
DEF: Indianapolis Colts
I'm mixed on this one. Yeah, Washington's offense is something awful, and Indianapolis has taken care of business against the lower-tiered teams this season. However, Colt McCoy is arguably playing for his career this weekend, and that's a desperation I don't want to encounter. Plus, it's not like the Colts' defense has been great this year. Although the Horseshoes have the potential to deliver, this play has more risk than believed.
Other sits: Green Bay Packers, Kansas City Chiefs
Waiver Wire Watch: Jordan Cameron, Browns
Cameron hasn't played in a month, and when he has been on the field, he hasn't mustered much, bringing in just 13 balls on the year. Arguably the biggest disappointment in fantasy this season, the Cleveland tight end can salvage some redemption over the final five weeks. Cameron should suit up this Sunday, and with Josh Gordon back in the swing of things, the field should open up over the middle for Cameron. Available in 53 percent of FOXSports.com Fantasy Football leagues, grab Cameron while you can.
Email of the Week
Throughout the season we'll be emptying out the fantasy fan mail in this column and the occasional mailbag post. Reach us on Twitter @JoelMBeall or email – jbeallfoxsports AT gmail.com. The inbox was relatively empty this week, although we did get this doozy from Junior Martin in Warren, Michigan:
"Do you like Aaron Rodgers the rest of the season? Worried he drops off."
Yes, Junior, I like Rodgers going forward. I like him a lot.
Fantasy Flyer: Charles Johnson, Vikings
We do want to emphasize the "flyer" facet of this advice, as Johnson should only be considered in deeper leagues. A seventh-round pick in 2013, Johnson has emerged as one of Teddy Bridgewater's favorite targets, seeing a team-best 18 looks in the past two weeks. With blazing speed and a tall frame, Johnson has the physical tools to be a beast. Unpredictability from Bridgewater is why this endorsement comes with warning, but if you're willing to make the gamble, Johnson's ceiling could pay dividends against a beatable Carolina secondary this weekend.
Bye Watch
In which we highlight the teams on Bye, accompanied with a David Hasselhoff clip. No more Byes in 2014, but I'll be damned if we stop highlighting the Hoff. Here's Ken Jeong describing his experience working with the Great One.
This Week in Kyle Orton
Oh ye of little faith. Just as the doubting Thomases were beginning to wonder if his magic was wearing off, Lt. Orton delivered a sound performance against the Jets Monday night, hitting 75 percent of his targets for two touchdowns in a 38-3 beatdown. Orton is now 5-2 on the year, which is better than the records of Drew Brees, Matt Ryan, Eli Manning, Jay Cutler and Cam Newton. In 2014. I'm not saying he's necessarily the MVP, just that you're a dumb-dumb if you think otherwise.
2014 stats: 5-2, 258 yards per game, 12 touchdowns, three interceptions
Cornerback Body Count: Nine
Personal Foul on: the NFC South
We have a 2-9 Tampa team that's alive for both the playoffs AND the No. 1 overall pick at the moment. If Roger Goodell wanted PR points – and Lord knows he needs it – he would declare the AFC North team with the best record that fails to make the playoffs earns the NFC South's postseason bid.
Gatorade Shower Goes to: Jay Gruden, Washington
You could make the argument that Gruden's move to bench Robert Griffin III is counterproductive to the long-term success of the franchise. However, RG3 is clearly ruffling the feathers of his teammates, and the fact that Gruden is willing to make this call in the face of his owner's wishes shows the man has gumption.
Joel Beall is a writer for FOXSports.com and WhatIfSports.com, and is the host of the Fast Break on FOX podcast. He lives with a Golden Tee machine and a jump shot that's broken. Reach Joel on Twitter @JoelMBeall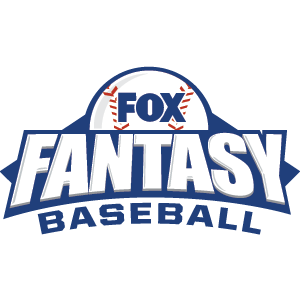 FOX Fantasy Baseball
Join or Create a Free League
Play Now!