Should Fantasy Football Players Use The "Zero RB" Strategy?
Every Monday, the FOX Sports Fantasy team will answer a big question heading into fantasy football season.
For today, we discuss handcuffing and the "Zero RB" strategy.
Ryan Fowler (@FOXSportsFowler): I'm taking Le'Veon Bell out of the conversation due to the four-game suspension and eagerness of most owners to gobble up DeAngelo Williams in earlier rounds now. I really liked Karlos Williams' position behind LeSean McCoy before Williams' was slapped with four-game timeout. So, with those two equations known, I wouldn't sleep on Tevin Coleman behind Devonta Freeman. As this article clearly states, there is a chance for a committee in the Falcons' backfield this season.
Adam Meyer (@FOXSportsMeyer): With the suspension looming on Le'Veon Bell, it has to be him. Last year, Bell was suspended the first two games of the season following an arrest in August. Then, after six games, Bell suffered a season-ending knee injury. In both instances, DeAngelo Williams stepped up big time. For the first two games, DWill rushed for a combined 204 yards and three TDs. He ended the year with 907 rushing yards (4.5 yard per carry) and 11 TDs.
John Halpin (@jhalpin37): The more eggs you put in one basket, the more important the handcuff. However, the Rams' backup situation looks murky, the Cardinals would probably split work between CJ2K and Andre Ellington in the wake of a David Johnson injury, and I suspect that Jerick McKinnon will be drafted as something more than Adrian Peterson's backup backup in many leagues. That leads us to Darren McFadden, who ran very well after replacing Joseph Randle in Dallas last season. Ezekiel Elliott will be a first-round fantasy pick, and McFadden figures to be ahead of Alfred Morris in the pecking order.
D.J. Foster (@FOXSportsFoster): If I take the risk of drafting Eddie Lacy in the late second or early third round, you better believe I'm taking James Starks ten rounds later. We know Lacy can find his way to the doghouse rather quickly, and if he's not in great shape to start the year again, Starks may see a substantial share of the load. His 43 receptions last year provide some standalone value, too.
RF: Based on the risk assessment of fantasy running backs annually, I see why Zero-RB strategies have become popular in recent years. However, it's not my cup of tea. You still need to start two running backs in most leagues and to wait until the fifth round or later to draft your first is in itself risky business. Plus, for those owners embracing Zero-RB strategies to load up at receivers and quarterbacks in hopes of trading at a later date. Good luck. The idea that your early-round fantasy picks and/or future waiver wire pecking order will net you RB-wealth are dim.
AM: I love the thought process behind the zero-RB strategy, but if Todd Gurley or Adrian Peterson are on the board, it will be extremely difficult for me to pass on them. However, I will only draft one running back in the first four, maybe even five, rounds.
JH: All in! Sure, there might be extenuating circumstances – how far will Lamar Miller fall in your draft? – but wide receivers tend to be more reliable than their running counterparts. Also, while quality RB options will become available all season long in the free-agent pool, impactful wideouts are very difficult to find after draft day. In most leagues, I won't draft a running back until Round 5 or 6.
DJF: If you're in a league that you know will trade a lot? Go for it. I'm fine with taking lottery tickets on talented second-year backs like Melvin Gordon, Ameer Abdullah and Duke Johnson after the first five rounds. As of August 7th, you can get both Gordon and Abdullah in round 7. Now, imagine the receiving corps you can get by not bothering with running backs for your first five picks. The strategy has some merit.
RF: As long as he stays healthy, I don't see the Texans' reducing Lamar Miller's workload. It'll be a tough to adjust to considering the way the Dolphins' mismanaged his usage last season. He's a dual threat in the rush and pass attack and although the guys backing him up have enjoyed moments in the sun, they didn't earn promotions and Miller was brought to town for a reason.
AM: I think Matt Forte will be a safe investment in 2016. He's reunited with Brandon Marshall in New York and whether or not the Jets sign Ryan Fitzpatrick, Forte will be the strength of that offense. With at Geno Smith at QB, the running game could be a large portion of the game plan, too.
JH: Didn't you read Question 2? THERE'S NOTHING SAFE ABOUT RUNNING BACKS! But if I need to pick one, let's go with LeSean McCoy, whose ADP at FantasyFootballCalculator.com is 26. With Karlos Williams' four-game suspension and offseason weight issues, McCoy has almost no competition for touches on a team that likes to run. He had 1,187 yards with five touchdowns in four games last season, finishing at RB17 in FOXSports.com fantasy scoring. Barring injury, Shady has a high floor.
DJF: It's not something we would have said about him a few years ago, but I feel pretty good about Mark Ingram's floor in the high-powered Saints offense. Now that he is a receiving threat out of the backfield (50 receptions in 12 games), Ingram should get less of his playing time stolen away. Health is always a concern, but that's the nature of the beast at the position. I'm comfortable grabbing Ingram at his current 2.12 ADP.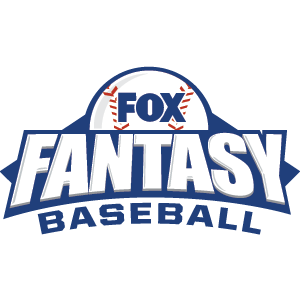 FOX Fantasy Baseball
Join or Create a Free League
Play Now!