Sam Bradford injury update; Fantasy Football news and notes
A week of August football remains, yet with the majority of starters passing on the final exhibition game, we can put a wrap on the fantasy implications of the preseason. And boy, were there implications:
– Sam Bradford will miss the 2014 season after succumbing to an ACL tear against the Cleveland Browns. It is the same injury that sidelined Bradford for most of 2013. There was hope that the former Heisman winner could parlay some of his success last season – 14 touchdowns, four interceptions in seven games – to a fantasy breakout in 2014. Alas, the Oklahoma product can't stay on the field: Bradford will enter next fall having missed 31 of 80 possible contests. In a related note, the Rams have officially changed Bradford's name on the team website to "Poor Sam Bradford."
The Rams will turn to Shaun Hill to helm the offense. Though not the most enticing name, Hill has been relatively stable under center, owning 41 career scores against 23 picks and a 13-13 record as starter. Individually, he's not a person of interest to fantasy rosters, but his presence won't hurt the values of St. Louis receivers. If anything, tight end Jared Cook might see a slight bump in worth, as Hill tends to favor the shorter, West Coast routes rather than the deep ball.
Also seeing a rise in stock is the Rams backfield. With Hill as the field general, envision the St. Louis attack to be a conservative, traditional scheme. Translation: run plays early and often. Zac Stacy is already a top-15 pick in most fantasy ranks; Bradford's injury cements this standing. Benny Cunningham should see an increase in opportunities as well. Cunningham has enjoyed the best training camp out of the running back corps this preseason, and was already expected to see more chances this fall than most believed.
One player unaffected by this circumstance: Tre Mason. The rookie rusher, while displaying the occasional highlight-reel play, remains a raw, undisciplined product. Though he may have the occasional burst or two, he does not warrant a spot on your fantasy roster at this juncture.
– Wes Welker suffered a concussion following a hit from Houston safety D.J. Swearinger. It is the third head-related injury in the past 10 months for the 33-year-old receiver. Though Denver beat writers imagine Welker being available for the season opener, the question towards the wideout's long-term health and well-being put that issue in doubt. Emmanuel Sanders and Cody Latimer have seen their stock rise, but don't forget about Andre Caldwell. In non-keeper/dynasty leagues, I would place Caldwell slightly above the Indiana rookie.
As for Welker, drop him a few rounds on your draft board, but don't let him fall past the ninth round, especially in PPR formats.
– Cam Newton has been diagnosed with a rib fracture. Carolina head coach Ron Rivera thinks Newton will be able to suit up for the Panthers' first game. However, given Newton's somewhat tepid showings in return from offseason ankle surgery, the quarterback's mobility and throwing motion could be extremely limited. He endures as a top-10 arm, but knock Newton down your list a tad.
– Josh Gordon's suspension protest…well, we still don't know what's up with his petition. Totally reasonable. Appeals officer Harold Henderson only listened to the argument for 10 hours on August 1st, followed by another half-day of discussion on August 4th. Good gravy. Can you imagine the indecisiveness this guy must have choosing color palettes at a hardware store?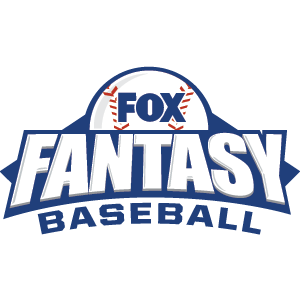 FOX Fantasy Baseball
Join or Create a Free League
Play Now!