Saints at Giants: 5 best fantasy options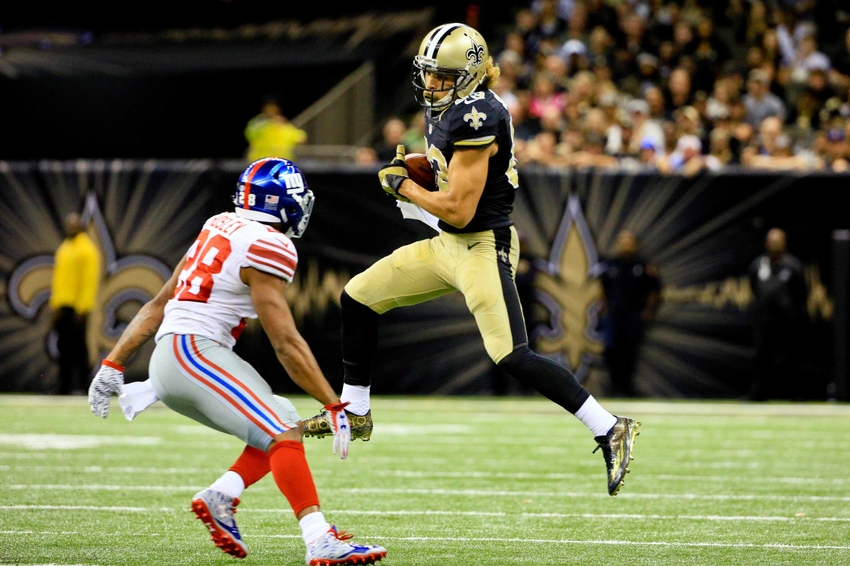 A look at the best fantasy option available when the New Orleans Saints visit the New York Giants on Sunday afternoon for Week 2 of the 2016 NFL schedule.
The New Orleans Saints will visit the New York Giants in East Rutherford, New Jersey on Sunday afternoon. The two teams will battle in a duel between two quarterbacks capable of a scoring shootout. Eli Manning looked solid in his Week 1 victory, guiding his team to a 1-0 start by defeating the Cowboys in Dallas.
Drew Brees was on the other end of a one-point game, with his Saints falling to the Oakland Raiders at home. Despite the loss, he played brilliantly, racking up 423 yards and four touchdowns on 28-of-42 completed passes. He was sacked once but had no interceptions, making Brees a great start for owners.
With two great quarterbacks and some talented receivers on the field for a potential scoring duel, it could be great for owners of a good number of these teams' players. Here's a look at five players who should be starters for any rosters they're on.
5. Drew Brees
Let's start with the obvious pick here. Brees is a machine in terms of generating fantasy football points. Last week was a great example with the 400-plus yards he threw for with four touchdowns and no interceptions.
It was noted by ESPN that Brees racked up 30 fantasy points in his Week 1 loss. It made for Brees' 83rd time doing so in his professional career. For comparison's sake, only the retired Peyton Manning has achieved 30 FP more times.
For the Week 2 matchup, it appears he should be on track for more big numbers. The Saints' defense is lacking, which will mean Brees needs to throw often. In the first week loss, he found two guys for nearly 300 yards between them. Brandin Cooks had a career-high FP of 27 thanks to his day of 143 yards receiving and two touchdowns. Teammate Willie Snead had 23 FP.
Brandin Cooks had a career-high FP of 27 thanks to his day of 143 yards receiving and two touchdowns. Teammate Willie Snead had 23 FP thanks to a team-high 172 yards receiving and a touchdown scored. Both guys had huge days to aid Brees to his chart-topping day for fantasy owners.
With only one game played so far, there's not enough data on the Giants' pass defense. They allowed rookie Dak Prescott a solid debut with over 200 yards for the Cowboys. Just think how a veteran like Brees will fare. He may need to keep up with the guy on the other team throwing bombs downfield.
So don't be surprised to see Brees hooking up early and often with his receiving corps once again. He's among the top five fantasy QB picks, and for good reason!
4. Eli Manning
In their opening home game loss against the Raiders, the New Orleans Saints allowed Derek Carr to throw for over 300 yards. With that in mind, they'll now be on the road against Eli Manning. The Super Bowl-winning quarterback was able to get just 207 yards passing along with three touchdowns on the road in the win.
Manning is likely to play more comfortably at home. Depending how the game goes, he may be passing quite a bit. Brees has been known to throw bombs, and opposing quarterbacks need to keep up with the scoring. While the Giants have some ground game, it's their receivers that really help the offense.
That will include Odell Beckham Jr, a fantasy stud, and Victor Cruz who is now back in play after nearly two years off. Manning found both of them for big plays in the one-point win over Dallas. He'll look for them as much as possible against New Orleans.
Manning and Brees are currently listed in the top three quarterbacks at Fantasy Pros. Therefore, any owners lucky enough to have one of these players on the roster will definitely want them starting in this game.
With Raiders quarterback Derek Carr achieving 24 fantasy points or more against the Saints, it's likely Manning is on track to have a nice outing against New Orleans. Fantasy owners already know the drill when it comes to starting the Giants veteran QB.
3. Willie Snead
Snead had a fantastic outing in Week 1 against the Raiders. While it's never fun to be on the end of a loss, Snead's numbers paid off majorly for fantasy owners. His 172 yards and one touchdown on nine receptions lead the way for all receivers. Brandin Cooks scored more FP just due to having one touchdown more.
The fact that Brees threw to Snead the most of all receivers could hold true again when they play the Giants. Both Snead and Cooks are capable of leading the way in terms of the top receiver, but Snead may have some good momentum going here. Cooks is the guy that the Giants may be expecting to be the top target.
He's in just his second season with the team but due for a breakout campaign. In 2015, he tallied 984 yards on 69 receptions with just one touchdown scored. He already has one-fourth his number of career touchdowns, so he's showing early upside.
For Week 1, Snead finished third amongst WR with 23 fantasy points. He ranked behind top receivers Antonio Brown of the Steelers, A.J. Green of the Bengals, and of course, his teammate Cooks. It definitely could be a breakout season coming his way if he continues these performances.
This particular game features two sides with plenty of intriguing players to choose from including multiple options at the receiver positions. Snead looks like a great option to start here for any fantasy owners who managed to pick him up in their drafts.
2. Rashad Jennings
The New York Giants running back got the majority of the work on the ground against Dallas in the team's opener. Jennings finished with 75 yards on 18 carries. While he had no touchdowns, he seems a lock as a starter for backs this week.
Jennings finished at No. 10 for the first week in terms of total yards on the ground. Only two backs were able to break away for 100-yard performances, so consider 75 yards a pretty nice total.
In this week's matchup, he's taking on the soft defense of the New Orleans Saints. He'll also help take the edge off Eli having to make a ton of plays down the field to keep the defense guessing.
Towards the end of last season, Jennings had a 107-yard outing against the Panthers and then a monster 170-yard performance against the Eagles. The two teams were on opposite ends of the spectrum, showing that Jennings can erupt for huge games.
Carolina had the No. 4 rush defense during last season. Meanwhile, Philadelphia ranked at the absolute bottom of the league in rushing defense. Of note, the New Orleans Saints were just one spot above them.
Last Sunday, the Saints allowed Oakland's Jalen Richard to get 84 yards on just three carries in the game. That included a breakaway 75-yard touchdown. His teammate LaTavius Murray had 59 yards and a TD. Imagine what Jennings might do with multiple carries and a little room to run.
1. Odell Beckham Jr.
If there's any question as to whether or not to start this guy each week, you may not be ready for fantasy football. These days, Odell Beckham Jr. is usually amongst the top players drafted ahead of each season, and for good reason. This guy puts up some amazing stats throughout the season.
It wasn't necessarily the case last Sunday. He finished with what might be considered a mediocre 73 yards on four catches, with no touchdowns. However, he had a reception of 45 yards to set up another receiver's touchdown. He'll get his game going, and it won't be surprising to see him score once or twice against this Saints defense.
Since Dallas kept him in check in Week 1, that could mean an explosive performance in Week 2. After all, he'll be facing a weak defense in the Giants' home opener. It's unlikely he has another subpar, below 100-yard performance, right?
So how might he perform against the Saints for Week 2? Beckham Jr. is already projected to have a nice game with 10 catches, 140 yards, and a touchdown. That could translate to 20 fantasy points or so for owners that make the tough decision to start him in Week 2.
Look for Manning to have a bigger game than he did against the Cowboys. He'll be firing to his top receivers, and Beckham Jr. is the top. Expect him to be the recipient of plenty of passes and potential scores on Sunday afternoon.
This article originally appeared on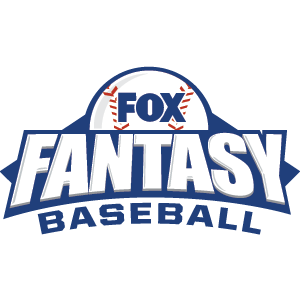 FOX Fantasy Baseball
Join or Create a Free League
Play Now!