Sack leaders: Giants have deep rotation
As we begin to evaluate team defenses, we work to bring up the photos of the defensive coordinators and get into their heads.
We want to look into their eyes and get a sense of their personalities. How aggressively do they push the issue? What types of criss cross patterns can they work with their front seven to allow a blitzing cornerback or safety to push unscathed into the backfield? Or are they ready to slip into prevent mode immediately?
I like the mad scientist approach, where countless diagrams are drawn, erased and re-drawn with arrows everywhere. The leader in the clubhouse is the master, Dick LeBeau, who regularly guides his Pittsburgh Steelers to the top of the charts.
1. Pittsburgh Steelers
The aggressive, attacking defense of LeBeau (HOF?) has been well-documented. Casey Hampton still anchors the defensive line, although his weight and stamina have come under fire frequently. Chris Hoke is the backup, and their ability to command a double-team up front is key to LeBeau's pattern of sending linebackers and Troy Polamalu flying into opposing backfields. Aaron Smith and Brett Keisel work well off the edges, allowing an elite linebacking corps to go to work.
2008 Sack Total: 51
2009 Projected Sack Total: 54
2. Philadelphia Eagles
The Eagles have a deep rotation of players in the front seven, including Darren Howard, who racked up 10 sacks to lead the team. Trent Cole was also a major contributor, adding nine sacks of his own. This duo worked beautifully in third-and-long situations, picking up the pieces from Mike Patterson and Brodrick Bunkley's efforts on first and second down while receiving help from the others in the rotation.
We are clearly enamored with the Philadelphia offense given the fine stable of wide receivers available to Donovan McNabb and a strong running game. Barring a rash of injuries, the Philadelphia offense should post strong weekly point totals and force opponents into pass-happy, comeback mode.
2008 Sack Total: 48
2009 Projected Sack Total: 51
3t. New York Giants
The 2009 Giants will be heavily reliant on the success of the front seven in producing consistent pressure and generating turnovers. New York has a very deep rotation, led by IDP heroes Justin Tuck and Osi Umenyiora, who is ready to reclaim his place among the league leaders in this category. Fred Robbins and Barry Cofield continue to plug the middle, forcing many long third-and-down situations and sack opportunities.
2008 Sack Total: 42
2009 Projected Sack Total: 48
3t. Dallas Cowboys
The Cowboys possess one of the fiercest pass rushers in the electric presence of DeMarcus Ware, who piled up 20 sacks last season. He's a monster in IDP leagues, and a great reason why the Dallas defense ranks highly here. The loss of Greg Ellis affects the heart of the defense moderately, but Anthony Spencer is ready to assume a starting role and veterans Bradie James and Keith Brookings know how to work their space.
Igor Olshansky assumes the starting end position opposite Marcus Spears. Olshansky is familiar with the defensive scheme, having worked under Wade Phillips in San Diego. The key to the continued success up front is Jay Ratliff's work from the nose tackle position. Ratliff amassed 7.5 sacks of his own, but his dominance on the interior also helped pave the way for the lofty totals of his teammates.
2008 Sack Total: 59
2009 Projected Sack Total: 48
5. San Diego Chargers
Shawne Merriman is back, and that means big things for this San Diego defense. The linebacking corps remains strong, with fellow pass-rushing specialist Shaun Phillips and tackling machine Stephen Cooper allowing Merriman to roam and cause opposing coordinators fits.
Jamal Williams has been a consistent force on the interior, and it's his play, commanding double-teams, that opens up lanes for the playmakers and allows the defensive coaches to get creative. The unit is reliant on Merriman's return to health (and that of Antonio Cromartie, as well), but they truly need better, more consistent play from Luis Castillo.
2008 Sack Total: 28
2009 Projected Sack Total: 45
6. Minnesota Vikings
The Minnesota defense added Jared Allen last season, and he paid immediate dividends with a 14.5-sack season. He played perfectly off the brilliance of Pat and Kevin Williams on the interior, who forced a ton of third-and-long situations. The Williams' continuing legal wranglings are something to watch as camp approaches. A recent ruling keeps them on the field to open the season, but the NFL hasn't backed off just yet. I like the Minnesota linebackers, but the key to this unit is the health and availability of the interior.
2008 Sack Total: 45
2009 Projected Sack Total: 44
7. New York Jets
This unit performed well last season, and now you add the expertise of Rex Ryan and the presence of Bart Scott. Marques Douglas also came over from Baltimore and should immediately provide a presence off the right end opposite Shaun Ellis. A healthy Kris Jenkins eats space on the defensive interior, allowing the playmakers to operate after stuffing the run on first and second down.
2008 Sack Total: 41
2009 Projected Sack Total: 43
8t. Tennessee Titans
There's some concern about the unit taking a hit following the departure of Albert Haynesworth. However, Jeff Fisher's formula of sporting a strong defense coupled with a ball-control offense has been in place for more than a decade.
Kyle Vanden Bosch returns from a groin injury to push off from the right edge opposite the combination of Dave Ball and Jevon Kearse. If Kearse can regain a bit of past form in this rotation, the Titans should push toward the top of the category again.
2008 Sack Total: 44
2009 Projected Sack Total: 42
8t. Miami Dolphins
The Dolphins experienced a phenomenal 2008 season, as Joey Porter and an aggressive scheme pushed Miami to the top of the division. I'm excited about Jason Taylor's return to South Beach following an ill-fated stint in Washington. Taylor will help to mentor Phillip Merling and Kendall Langford, who both enter their second NFL season. So long as Porter is allowed to roam, as he was in 2008, then Miami's defense will continue to wreak havoc, even in a very difficult division.
2008 Sack Total: 40
2009 Projected Sack Total: 42
10. Seattle Seahawks
You can't help but love the Seattle linebacking corps. Lofa Tatupu is a monster, and he's joined by rookie Aaron Curry, who could provide a boost to this category as well. The team also re-signed Leroy Hill, so the middle of this squad is set. The key component to the defense is Patrick Kerney returning to health and offering persistent pressure off the left end. It's an intriguing unit that should be among the league's lead provided that they receive support from a healthy and re-tooled offense.
2008 Sack Total: 35
2009 Projected Sack Total: 40
11t. Chicago Bears
The Bears had a down year last season defensively, but I'm optimistic that the arrival of Rod Marinelli will help push this team back to the top of the heap. Marinelli will coach up the defensive line and work to get Adewale Ogunleye and Alex Brown off the edges. We know about the linebacking corps with Brian Urlacher and Lance Briggs. The key to this unit's success will be Marinelli's ability to keep the ends involved and fit Mark Anderson back into the mix as a pure pass rusher. Remember, Anderson was a double-digit sackmaster in 2006, but recorded just one last season.
2008 Sack Total: 28
2009 Projected Sack Total: 38
11t. Baltimore Ravens
There were large shifts in the coaching staff and personnel in Baltimore. Rex Ryan is off to the Jets, taking with him several starters from last year's squad, including Bart Scott. Tavares Gooden slides into the starting lineup for Scott alongside future Hall of Famer Ray Lewis and the newly re-signed Terrell Suggs.
This unit's success is predicated on stopping the run, and Harmon hero Haloti Ngata sets things in motion alongside Kelly Gregg. They stuff the run and command extra attention up front, thereby allowing the Suggs to shine. I'm most intrigued to watch Trevor Pryce in his second year back from injury. Remember, he tallied 13 sacks in 2006.
2008 Sack Total: 34
2009 Projected Sack Total: 38
13t. Atlanta Falcons
The Falcons certainly provided more thrills in 2008 than anyone could have anticipated. Matt Ryan played like a seasoned veteran and Michael Turner shone brightly as a first-year runner to lead an offensive resurgence. On the defensive side of the ball, it all began with pressure off the edge from veteran John Abraham, who racked up 16.5 sacks. In order for Abraham to approach that total in 2009, he'll need a more consistent effort from Jamaal Anderson off the left end. The offense should put up big numbers again, keeping opponents in passing mode and offering opportunities for the pass rush.
2008 Sack Total: 34
2009 Projected Sack Total: 37
13t. Carolina Panthers
The Panthers appear on the leaderboard in this early report, as Julius Peppers will be back to build on his 14.5-sack 2008 season. He'll work opposite some combination of Tyler Brayton and pure pass rusher Everette Brown. Brown's entry to this system following a strong career at Florida State has me mighty intrigued.
We know that the offense will keep pressure on opponents with the two-headed running back attack and Jake Delhomme's connection with Steve Smith and Muhsin Muhammad. Peppers will be back to take advantage of those opportunities.
2008 Sack Total: 37
2009 Projected Sack Total: 37
15. Oakland Raiders
The Raiders made a minor splash during the latter part of free agency by adding defensive end Greg Ellis. Ellis is a much-needed addition to the defensive line alongside Jay Richardson, Trevor Scott and former sack leader Derrick Burgess. Ellis' addition to the rotation might just help to re-ignite Burgess' game following a rough 2008 season. I'm a fan of the linebackers and take this opportunity to pump up cornerback Nnamdi Asomugha, who should excel given the boost to the defensive front. Now, can the Raiders provide some semblance of consistent offensive production to help the defense?
2008 Sack Total: 32
2009 Projected Sack Total: 36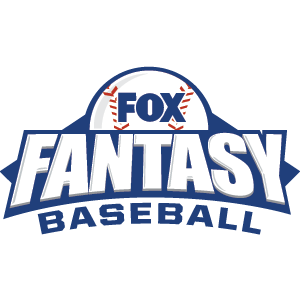 FOX Fantasy Baseball
Join or Create a Free League
Play Now!