Fowler joins fantasy team
Like Benny "The Jet" Rodriguez, I find myself in a bit of a pickle.
I'm the new guy who wants to make a strong first impression with FOXSports.com's national audience. The way I see it, my introduction can be produced and consumed in three ways:
1. I could play it straight and come across too stiff.
2. I could play it light and come across as somebody trying to host "Open Mic Night" at the Chuckle Hut.
3. I could just be me and let you decide.
The reality of fantasy sports editors and writers is they are essentially mayors of Fantasyland. Critics, naysayers and those who think they can do it better are an e-mail blast away. Fantasy owners are smart. They know who they like to read and what they want to hear.
By the end of this piece, you will have a sense of my writing style and view on fantasy sports. I could be coined the cool kid at the lunch table or one of the goofs at table nine.
The truth is I'm blessed and excited to be the Fantasy Editor at FOXSports.com. I've worked hard to climb this ladder and will work even harder to make our fantasy sports pages popular online destinations. (I would like to thank Tim Tebow for helping me craft the previous line.)
As is the case with so many new relationships, for you to understand my take on sports, you must first know my background. Pardon me as I channel my inner Crash Davis as I rattle off my journey here.
I'm a proud graduate of Bowling Green State University. Ay Ziggy and Pollyeyes chicken and cheese breadsticks are the school's staples! Before leaping into the wild world of web journalism, I was a sports anchor and reporter for television stations in Lima and Toledo, Ohio. I've dabbled in sports radio and was a sports feature reporter for a Toledo newspaper.
I root for Cleveland, the UCLA Bruins (John Wooden got "it") and the underdog. March Madness is my favorite time of year. I can't decide between "Field of Dreams" and "Hoosiers" as my favorite sports movie of all time. Billy Joel is my favorite musician. My baseball walk-up song would be "Machinehead" by Bush. "Lost" was and "Fringe" is a great television show. I look forward to finishing "The Wire" a few years after the jump.
I grew up in the Cleveland suburb of Brunswick, Ohio. At an early age, my dad introduced me to Cleveland's sports trio of the Indians, Browns and Cavs. It's been an arduous four decades for pops (who clings to the Browns' 1964 title) and despite a jaded sports shell, somewhere deep down he prays a Cleveland franchise will win it all in his lifetime.
My mom was at every little league, middle school and high school game. She believes in the Church of Coach K. She would have sent my brother and I to Duke if she could. She has always preached "Carpe Diem," and I follow that mantra.
My brother, Mike, is the casual sports fan. To put that in perspective, his e-mail address includes "terrapins" – as in the Maryland Terrapins – as in when they were relevant around the time Joe Smith donned their jersey. In his defense, he's been preoccupied the past decade working toward his own goals and earned a promotion to Captain in the United States Marine Corps. He's also made me the proud uncle of two boys and Godfather of one.
My girlfriend is my biggest supporter. She's also a Michigan football enthusiast. It's the only thing we argue about.
That's my foundation.
I take fantasy sports seriously, football more so than baseball. A previous cell phone can attest to my passion following DeAngelo Williams' Monday night eruption against Tampa Bay back in 2008. That knocked me out of the playoffs and my cell out of commission.
A Fantasy Football 10 Commandments sounded like a good idea here, but I realized we have enough sports clichés. Just remember two things:
1. Drafting Derrick Mason makes your team better – Joel Beall and I agree on this.
2. Your team name should be creative – you played the Green Team in 4th grade – you are better than that!
During the season, my stomach churns as 1 p.m. kickoffs draw near. My friends and I shoot off text after text throughout the afternoon with our fantasy lexicon at the ready:
• Daily Double – when you own the quarterback and wide receiver who just hooked up for six
• Candy – as in "the candy man can" – when your WR hauls in a deep pass or touchdown – Mike Wallace is the "Candy Man"
• Mike Tolbert is referred to as "The Bowling Ball"
That list goes on and on.
Before I wrap up, I want to stress how FOXSports.com has collected an incredible team of NFL writers. The fantasy sports department wants to work with and maximize those resources to produce quality and informative content, while living up to the same expectations. Social media is part of the puzzle, so make sure to follow us on Twitter and "Like" us on Facebook.
The greatest compliment I received while working in television was my personality is the same off-air as it is when the red light comes on. Though a different medium, I want my articles to cite debate, discussion and start a conversation with you.
So, let's talk some sports.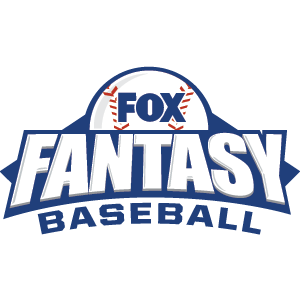 FOX Fantasy Baseball
Join or Create a Free League
Play Now!