Running back committees: Successful timeshare for Jets
Each week during the 2014 season, we're going to take a look at five running-back-by-committee (RBBC) situations that you should keep a close eye on. Some will have big questions, while others might be noted due to their circumstances becoming clearer. Finally, we'll focus more on the week ahead than look down the road.
Note: The Ravens will not be included in this week's edition, as their backfield situation has been covered in both today's FOX Fantasy Buzz blog post and Fantasy 15 podcast.
And now, in no particular order …
New Orleans Saints
The Saints' backfield usage against the Falcons didn't clarify much at all for fantasy owners. Before you say, "Yeah, but Mark Ingram got two short-yardage touchdowns," know that Khiry Robinson got one of his own, and all three of the Saints' backs encountered situations where they were removed for a teammate after a run that ended inside the Falcons' five-yard line.
Thomas appears secure as a passing down back and PPR option who will get 12-15 touches per game. As for the others, Ingram had 13 carries to Robinson's six, but it's difficult to trust a back who probably won't get even half his team's carries. Ingram should remain primarily a fantasy bench guy until his situation changes, or until the bye-week season arrives.
Buffalo Bills
Fred Jackson had the most yards from scrimmage, and Anthony Dixon ran five times for 60 yards. The Bills will run a lot, and probably use all three of their backs to some extent. However, C.J. Spiller led the way with 15 carries for 53 yards, and added three receptions for 11 yards and a score. Complain about Spiller's underachieving numbers all you want, but Doug Marrone & Co. clearly want to get the ball in his hands more than anyone else's. Add the fact that the Dolphins might be without all three of their starting linebackers in Week 2, and Spiller owners should be drooling over a potential breakout.
(Yes, I know I wrote similar sentences about Spiller in approximately 12 of these articles last season, but this time I mean it!)
Tennessee Titans
Fifteen carries for Shonn Greene, nine for Dexter McCluster and six for Bishop Sankey. Not a ton of clarity there, huh? Greene ran well, gaining 71 yards, and even though it seems likely that Sankey will take over at some point, the timetable is uncertain.
The big winner here appears to be McCluster, who looks more and more like he'll a meaningful part of the Titans' offense. McCluster caught only one pass on Sunday, but that total is bound to increase.
Remember that Ken Whisenhunt, the Titans' new coach, was the offensive coordinator in San Diego last season. Under Whisenhunt, Danny Woodhead's touch count rose by 57 percent over the previous year. Woodhead had eight touchdowns along with 76 receptions, and finished the season at RB12 in FOXSports.com PPR leagues. McCluster is a lot smaller than Woodhead, but he could be in line for a solid PPR season. Sometimes, after one week, you wish you had focused more on something over the summer, and this is one of those things.
Finally, the Titans host the awful Cowboys' defense in Week 2. Giddy-up.
New England Patriots
Were you hoping for a bounceback season from Stevan Ridley? If so, Week 1 wasn't encouraging. Ridley was on the field for just 21 snaps versus the Dolphins, and carried eight times for 21 yards. Keep Ridley on your fantasy bench until further notice.
Shane Vereen was close to what we expected, catching five passes for 35 yards, and running seven times for 36 yards and a two-yard score. We had Vereen figured for 80 or so catches, but if he gets goal-line carries he could very well be a top-10 fantasy back.
New York Jets
HUGE running day in Week 1for the J-E-T-S, who got 102 yards and a 71-yard score on 10 carries from Chris Ivory, and 13 carries for 68 yards along with five receptions for 23 yards (and a TD) from Chris Johnson. Johnson was on the field for 33 snaps, while Ivory was out there for 30.
A true committee here helps Ivory stay healthy, and relieves Johnson of the burden of being a workhorse back, a role that doesn't really suit him any more. This is a perfect situation for the Jets, but not so much for fantasy owners, since the work is split. View Johnson as a low-end RB2 against the soft Packers in Week 2, with Ivory as more of an RB3/flex type. Johnson's receiving skills give him the edge.
BONUS TEAM
St. Louis Rams
Rams GM Les Snead hinted last week that the team would use a "hot hand" with their running backs, leading many fantasy owners to ask, "OMG DO I NEED TO BENCH ZAC STACY AND PICK UP BENNY CUNNINGHAM?" It's difficult to read too much into anything in a 34-6 loss, but Stacy had 11 carries along with a reception for 51 yards from scrimmage, while Cunninghan ran five times and caught four passes for the same number of yards.
Stacy owners should relax, as their guy figures to be the lead dog heading into this week's game at Tampa. If you want to stash Cunningham on a deep fantasy bench, go ahead, but don't expect too much.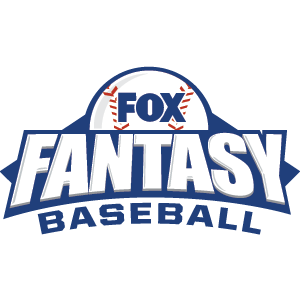 FOX Fantasy Baseball
Join or Create a Free League
Play Now!