Running back committees: Knowshon emerges in Miami
Each week during the 2014 season, we're going to take a look at five running-back-by-committee (RBBC) situations that you should keep a close eye on. Some will have big questions, while others might be noted due to their roles becoming more defined. Finally, we're going to focus more on the week ahead rather than look down the road.
And now, in no particular order …
Miami Dolphins
On Monday, offensive coordinator Bill Lazor spoke extensively about his backfield, specifically about Lamar Miller. Per the Miami Herald, Lazor said the following:
"I think we're expecting to have more production."
"I feel very good about his ability to be productive, but if you're talking about the preseason games his production needs to improve."
"What Lamar is improving at right now and I expect him to continue go is to be decisive from the backfield … I have no doubts about how explosive and productive he can be in space. There might be some schemes that are a little bit different for him and the more reps he gets at them the more decisive he is from the backfield. I see that happen during the preseason, I'm excited about where we're headed."
Production, productive, production, productive … there's a common thread here, right?
The blog post in the Herald from beat writer Armando Salguero added that the 'Phins are designing a "package of plays" for Miller, and that "it is clear Knowshon Moreno is Miami's lead running back."
Not good for those of us who drafted fantasy stock in Miller, huh? I'm certainly not selling on Miller before I see a game or three – he's still the best fit in the LeSean McCoy role for Lazor's Philly-imported offense. But, Moreno is a viable fantasy starter beginning with Week 1 against the Patriots, while Miller should stay on your bench until he, um, PRODUCES.
Detroit Lions
Can you own two backs from one backfield? Sure! Last season, Reggie Bush was the No. 9 running back in FOXSports.com fantasy scoring (PPR), while teammate Joique Bell was 15th. Bush had 277 touches to Bell's 219, but Bell will stay plenty busy enough to be a regular RB2. Both should be in fantasy lineups for Monday night's matchup with the Giants.
Tennessee Titans
When the Titans drafted Bishop Sankey in the second round of May's NFL Draft, he instantly became fantasy football's hottest rookie running back. Many analysts ranked Sankey among their top 20 backs, and early drafts had him going in Round 4.
Now, things are different. On Tuesday, the Titans released a depth chart that had Sankey up to No. 2, but he's still behind veteran Shonn Greene. and might have to contend with scatbacks Dexter McCluster and Leon Washington on passing downs (Greene couldn't catch a cold, as my dad might say).
What to do from a fantasy standpoint? Consider starting Greene against the Chiefs, but since you probably drafted him as your RB4, you might have better options. Keep Sankey, McCluster and Washington on your bench (it's too early to trust McCluster in PPR formats). And if you own Sankey, be patient. He'll get his chance.
New Orleans Saints
Another year, another confusing situation. The lock is Pierre Thomas, who figures to catch 90 passes in a combo of his old role and Darren Sproles'. View Thomas as a solid flex type in standard formats, and a regular RB2 in PPR leagues. I'd plan to start him in most cases this week.
The other backs here are Mark Ingram and Khiry Robinson. Ingram looked great in the preseason, and some smart guys in the fantasy analyst world think he's finally going to break out this year, with good production on early downs and plenty of goal-line work. Let's agree to believe this when we see it, and keep Ingram and Robinson on fantasy benches for the Saints' Week 1 visit to Atlanta.
Carolina Panthers
The Panthers enter the season with DeAngelo Williams, Jonathan Stewart and Mike Tolbert in their backfield. They usually have Cam Newton as a red-zone rushing threat as well, but let's assume that the Panthers will keep Newton's injured ribs out of harm's way as much as possible in Week 1.
Stewart looked terrific in limited preseason action, and even though he can't be trusted to stay healthy, that's a long-term concern more than a worry for Week 1. Still, keep the Panthers' backs on fantasy benches against the Bucs if you can (I prefer Williams, if forced to choose). This committee has been a source of fantasy confusion for a few years, and figures to continue on the same path in 2014. The preseason didn't give us any good clues as to how things will shake out, unless you want to read into the fact that Stewart and Williams both had nine touches. Ugh.
BONUS TEAM
New York Giants
An ESPN report surfaced earlier this week that the Giants' coaches consider rookie Andre Williams too "raw" for an extensive early season workload. That leaves Rashad Jennings as pretty much THE MAN for the G-Men.
Jennings has spent most of his career as a backup, but broke out with the Raiders last season, totaling 771 yards from scrimmage, 22 receptions and six touchdowns during a seven-game stretch filling in for Darren McFadden. Jennings isn't a big-time back, but he runs, catches and blocks, so he should be on the field a LOT. He's an RB2 for sure, and doesn't figure to be part of a committee for awhile.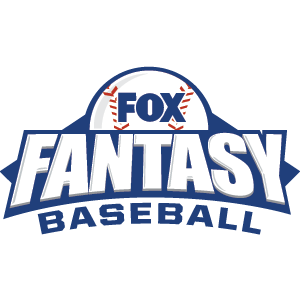 FOX Fantasy Baseball
Join or Create a Free League
Play Now!