Quarterback preview: Add a top one early
Franchise Makers
Drew Brees, Peyton Manning and Aaron Rodgers lead the quarterback group with their talent to top the NFL for both passing yards and touchdowns, their durability to stay healthy for an entire season, their offense that makes each the centerpiece of a passing-friendly system, their multiple talented receivers that provide many options for the passing attack, their shrewd decision-making that helps them find the open receiver, and their consistency to produce 300-yard games and/or multiple touchdowns on a weekly basis against even the toughest defenses.
Philip Rivers, Tom Brady, Matt Schaub and Tony Romo represent the next group of top quarterbacks who possess nearly all the requisites of great fantasy quarterbacks.
Rivers' only drawback is playing in an offense that likes to feature running backs more in the system than New Orleans, Indianapolis and Green Bay. Brady's question mark centers on his number of proven, able receivers. Schaub missed 10 games during the previous two seasons (2008 and 2007), raising questions about his durability. Romo is plagued by inconsistency; he threw for only one or zero touchdowns during half of last year's regular-season games.
Sleepers
Kevin Kolb has a favorable offensive system and multiple playmaking receivers to flourish as a fantasy starter. He capitalized with his first two career starts last season, throwing for 391 yards and two scores in Week 2 and passing for 327 yards and two scores in Week 3. He'll have an entire training camp and preseason to prepare as Philly's starting quarterback.
Matt Ryan has enough talent at receiver to establish career highs for yards and touchdowns. Better health at running back will make play-action more effective this season, helping his stats. He'll also produce better if he can stay healthy like his rookie season.
After Anquan Boldin was acquired to pair with Derrick Mason, Joe Flacco finally has two legitimate wide receivers to count as reliable options for the passing attack. He will also benefit from play-action with a powerful running game and strong offensive line. Flacco will increase his games of 300 or more passing yards and/or multiple scores.
Kansas City's offense became more explosive after adding rookie playmaker Dexter McCluster to go along with game-breaker Jamaal Charles. Matt Cassel also has proven veteran wide receivers Dwayne Bowe and Chris Chambers to help consistently produce strong passing stats. Just as important, the offensive line was upgraded during the offseason via free agency and the draft.
Adding Brandon Marshall will boost Chad Henne's stats. Entering the season as Miami's starting quarterback will help improve his rapport with his receivers. He showed his potential for big fantasy games when he passed for 335 yards and two scores against New England in Week 13. Surprisingly, he threw 52 times that game despite Miami's run-heavy system.
Value Buys
Offseason additions of talented wideout Antonio Bryant and top rookie tight end prospect Jermaine Gresham boost Carson Palmer's potential for his third career 4,000-yard season. He'll also have a chance to approach his career touchdown total of 32 scores (2004) by playing with two legitimate wide receivers again. Palmer hopes to have the same success with the duo of Bryant and Chad Ochocinco like he did so effectively with T.J. Houshmandzadeh and Johnson with years past. Adding the promising big target of Gresham enhances Palmer's touchdown potential as well.
Working in Mike Martz's proven offensive system gives Jay Cutler the chance to post big stats. He has a competent receiving back with the signing of Chester Taylor to go along with a variety of wide receivers (fast, small and tall). He's already proven he can produce big stats with Chicago when he set a personal best of 27 touchdown passes to go along with his career high of 4,526 yards set in 2008 with Denver. Additionally, the Bears essentially added a sixth offensive lineman with the signing of tight end Brandon Manumaleuna to help protect Cutler.
Eli Manning has the most talent at wide receiver during his career with three potential 1,000-yard receivers at his disposal. Young and improving wideouts Steve Smith, Mario Manningham and Hakeem Nicks can help Manning clinch his second straight 4,000-yard season and reach 30 passing scores for the first time. It's a matter of whether the Giants' play-calling will keep going to the running game if the defense improves enough for New York to only need to build or protect its lead.
Mike Shanahan has produced strong stats from the quarterback spot, and his next quarterback Donovan McNabb will be no exception. McNabb has dynamic playmaker Santana Moss to go along with a solid tight end duo of Chris Cooley and Fred Davis. McNabb will need support from an uncertain running game, but he received one of the top offensive lineman prospects with Trent Williams to block his blind side.
Buyer Beware
Beset by a suspension and off-the-field issues, Ben Roethlisberger is a risky pick considering he will be unable to practice when the regular season starts until his suspension is lifted. He will miss at least the first four regular-season games and could miss up to the first six contests. Best to draft other fantasy backups who will start the season as starters for their teams.
Matt Leinart has failed with previous chances to be Arizona's starting quarterback, and he has yet to prove he can succeed otherwise. He's only thrown three touchdowns during the past few seasons. With a dearth of quality fantasy quarterbacks, owners who draft Leinart as a backup may have few options for insurance if he falters again.
Denver has brought uncertainty at quarterback by trading for Brady Quinn and drafting Tim Tebow during the first round. Kyle Orton, already an injury risk, will be hard-pressed to produce immediately without the services of top wideout Marshall. Orton will be relying on a young group of receivers to consistently produce excellent stats, even with a pass-happy offense.
Matt Hasselbeck needs to stay healthy and be effective when he does play. He produced 10 games of one or zero passing scores last season. In his favor, Hasselbeck has been given new playmakers at running back (Leon Washington) and wide receiver (Golden Tate) to help with his comeback.
Final Thoughts
Draft Brees, Peyton Manning or Rodgers during the second round to ensure owning a top quarterback and secure a weekly advantage at the position.
Otherwise, be certain to pick Rivers, Brady, Schaub or Romo during Rounds 3-4 to gain a consistent edge at quarterback.
Owners who risk bypassing a top quarterback early can fill the starting positions of running back and wide receivers first, and then wait until the mid-rounds to draft Palmer, Cutler, Eli Manning or McNabb as starters.
Select sleepers like Kolb, Ryan, Flacco, Cassel or Henne during the late rounds to be a backup for bye weeks and serve as insurance against an injury to a starter.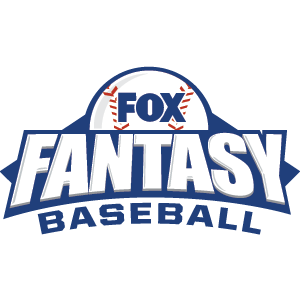 FOX Fantasy Baseball
Join or Create a Free League
Play Now!