QB draft strategy: Spend an early pick
Spending an early-round pick on a top quarterback is a crucial and reliable investment. Which rounds should owners select a quarterback, and who should it be?
The top five quarterbacks taken in the first three rounds last year all finished among the top 10 signal callers. In fact, Drew Brees (first round), Peyton Manning (second round) and Aaron Rodgers (third round) paid off handsomely with top-five finishes among quarterbacks.
Two more top five drafted quarterbacks Tom Brady (second round) and Philip Rivers (third round) placed among the top 10 fantasy quarterbacks at season's end, and frequently were among the top five quarterbacks on a weekly basis.
Quarterbacks taken later may have produced as top 10 starters, but they finished significantly behind the best ones for scoring fantasy points.
For instance, Donovan McNabb (fifth round), Matt Ryan (fifth round) and Jay Cutler (sixth round) were chosen after Brees, Manning and Rodgers, and they produced as low-end starters, accordingly.
Generally, those low-end starters scored 50 percent fewer points than the top quarterbacks (for the draft rankings and season-end rankings) like Rodgers, and accounted for only two-thirds of the points that a top starter like Rodgers generated.
The quarterbacks who were drafted as backups like Kyle Orton and David Garrard may have finished among the top 15 quarterback's at season's end. But they also only produced at 50 percent less capacity and accounted for just two-thirds of the best quarterback's totals when comparing the fantasy points of the top fantasy quarterbacks.
The recommendation is to be sure to take one of the top rated-quarterbacks in the first few rounds to ensure a weekly advantage at that position.
As the best option, select Brees, Peyton Manning or Rodgers in the second round. Otherwise, opt for Rivers, Brady, Schaub or Romo during Rounds 3-4 to still gain a consistent edge at quarterback.
Those top quarterbacks are reliable, generally stay durable and produce among the best at their position. Otherwise, owners who risk waiting may be starting at a disadvantage when facing the best quarterbacks.
To find a quality backup, select the steady veterans who are primed to have a career season, or pick the young quarterbacks with much potential.
Those vets include Favre, Carson Palmer, Eli Manning and McNabb. The rising talents include Cutler, Kevin Kolb, Ryan, Joe Flacco, Matt Cassel or Chad Henne.
It's best to draft the backups in the mid-rounds before all the solid ones disappear. Otherwise, the quality of quarterbacks declines significantly after the top 20.
By taking a quality backup, owners will minimize their risk in case of an injury to a starter or a disappointing season. They still benefit if both their starters and backups have superb seasons.
The backups can be started during a starter's bye week or during the fantasy playoffs if the starter is resting for the NFL playoffs. The backup can also be used as trading chips to fortify a position of weakness.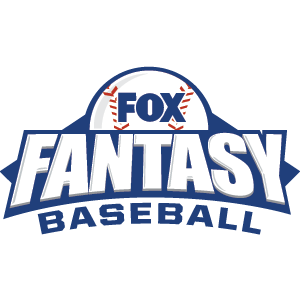 FOX Fantasy Baseball
Join or Create a Free League
Play Now!