Target Tate, Moore on waiver
In the majority of fantasy football leagues Week 16 is typically the championship week making it the most important week of the season. A minority of leagues play through Week 17 using that as their championship or combining that week with Week 16 to determine a championship. As a result, Week 17 for some owners can be just as significant as Week 16, if not more.
When looking at the final week of the regular season, it requires more analysis given the situation of each team. Teams that are out of the running, like the Washington Redskins in Week 16, are more likely to sit a player like Roy Helu since there is no chance at the playoffs. Other teams, like the Houston Texans, are locked into a playoff spot making Week 17 a meaningless game for the team. As the week goes on, watch for who might be rested for the playoffs and who might replace them.
Two players mentioned last week – Evan Royster and Kahlil Bell – both paid nice dividends over the weekend as each recorded more than 100 rushing yards. At this time last week their value wasn't as high as it is now since both Roy Helu and Marion Barber were questionable to play. It looks like both Royster and Bell could again be solid plays if they start for their respective teams and could be available if you're in a league that uses a FAAB system. Now let's look at some new additions to this week's column:
Toby Gerhart, RB, MIN – Just when it looked like Adrian Peterson was getting back to total health, a hit to the lateral side of his right knee caused him to tear both his MCL and ACL. While this obviously disappointed AP owners, they should keep in mind they got 10 fantasy points out of him before he left (and things would have been much worse if you had Tony Romo). As a result of the season-ending injury, it looks as if Gerhart will be in line for 20 touches when the Vikings play the Bears. Gerhart had a nice 67-yard scamper and finished Saturday's game with 11 carries for 109 in relief of Peterson. Gerhart has also been a factor in the passing game, catching 15 passes over the three previous games leading up to Saturday's game. Given the volume of work he's set to receive, Gerhart will be one of the most added players in fantasy this week.
Denarius Moore, WR, OAK – There's been weeks of fantasy value for Moore followed by weeks of disappointment. He's now coming off a fantastic week in which he had four catches for 94 yards and a touchdown. Moore appears to be healthy and the speedster will get a nice matchup against a Sad Diego secondary that was torched by Matthew Stafford and the Lions. This game has a lot of playoff implications, so the Raiders likely will look to get a playmaker like Moore involved. If you're looking to add a wide receiver with a high ceiling and willing to risk the low floor, Moore is your man.
Ben Tate, RB, HOU – The Texans are locked into the No. 3 seed in the AFC, which means their Week 17 game against Tennessee is not that important to them. While there's probably some unwritten rule that Houston should go all-out considering the Titans are playing for a playoff berth, it makes no sense to send their best offensive player, Arian Foster, out for a full workload. Enter Ben Tate, who likely will get the majority of carries for his team. Taking full advantage of running behind one of the better offensive lines in the league, Tate has 845 rushing yards this season at 5.1 yards per carry.
Ryan Fitzpatrick, QB – Saturday, the Bills offense showed signs of life against the Broncos, who were playing for a spot in the playoffs. While the Bills defense took over the second half from a scoring standpoint, Ryan Fitzpatrick moved the ball up and down the field utilizing C.J. Spiller. Fitzpatrick didn't throw a touchdown, but he didn't throw any picks either and finished the day with a respectable 7.26 YPA. This week, he'll get the New England Patriots, who allow 295 passing yards per game. The Bills won't rest anyone, as they've now missed the playoffs for the 12th consecutive season, and the Patriots are trying to wrap up home-field advantage throughout the playoffs. As a result, Fitzpatrick likely will throw a lot being behind during the game. Based on his matchup, Fitzpatrick is likely the best quarterback sitting on most waiver wires.
Jared Cook, TE, TEN – Cook finally is showing why people have talked about him as the next Jermichael Finley. He's put together consecutive solid games, totaling 272 receiving yards and a touchdown on 19 targets. Matt Hasselbeck appears to finally have some chemistry with Cook, which will be needed as the Titans battle for a playoff spot Sunday. Look for Cook to take advantage of the favorable matchups he creates while Nate Washington and Damian Williams help keep him from being double-teamed.
Kendall Hunter, RB, SF – The 49ers locked the No. 2 seed with the Packers beating the Bears on Sunday night. It's hard to imagine Frank Gore getting much, if any, work against the Rams this week. That means Hunter is likely in line for the majority of work in the San Francisco backfield. Hunter finished with 13 touches for 84 yards against the Seahawks last week, and the matchup with St. Louis is a good one; remember what DeMarco Murray and Beanie Wells did against the Rams?
Joe Webb, QB, Minnesota – Between five pass attempts and five rushes, Webb somehow managed to get three touchdowns in relief of Christian Ponder against Washington. Webb had another long touchdown run in relief of Ponder three weeks ago, and after Ponder sustained a concussion on a brutal hit to the head, it's likely Webb will start against Chicago on Sunday. The upside here has nothing to do with his arm (although he has nice receiving options between Percy Harvin and his tight ends), it's Webb's legs that makes him interesting. Pencil him in for at least 50 yards rushing, and there's a fair chance he runs for yet another score. He's a low-end No. 2 quarterback option who has good upside given his running ability.
Stevan Ridley, RB, NE – Throughout the year it's been harped on as to why the Patriots used second- and third-round picks on running backs who don't play. That appears to be changing as Ridley has seen the bulk of carries for the second week in a row and has surpassed 60 yards rushing in each of the last two games. Ridley has an excellent matchup against the Bills this week, a team that gives up 4.8 yards per carry and 139.1 rushing yards per game. Both of those numbers land the Bills in the bottom quarter of teams in the NFL.
Follow @KCPayne26 on Twitter.
Get a FREE RotoWire 10-day trial (no credit card required) at RotoWire.com.
FOX Fantasy Football Homepage | Football Chat Central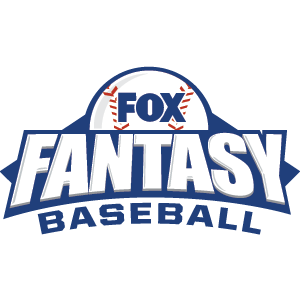 FOX Fantasy Baseball
Join or Create a Free League
Play Now!