RotoWire Week 2 waiver wire adds
It's wise to keep things in perspective and not making rash decisions after just one week of NFL play. It's also wise, however, to move quickly on free agents who showed promise in Week 1. Here's a list of waiver-wire picks for Week 2, taking into consideration both shallow and deep leagues.
Ben Tate, RB, HOU – While he was mentioned in this column last week, Tate's Week 1 performance is reason enough to discuss him again. Behind one of the best offensive lines in football, Tate ran for 116 yards and a touchdown against the Colts. While Derrick Ward (ankle) is still technically the No. 2 behind the injured Arian Foster, it became quite evident Sunday that Tate has more upside. Tate is owned in about 50 percent of all leagues and should be the running back you target this week if you need help. While Foster's return could happen soon, hamstring injuries tend to linger, and it's worth a gamble to at least grab Tate to fill a bench spot.
Carnell Williams, RB, STL – Sunday was a tough game for Rams fans to watch as Steven Jackson, Sam Bradford and Danny Amendola all left after suffering injuries. Williams filled in admirably for Jackson, racking up 91 rushing yards on 19 carries and grabbing six passes for 49 yards. Initial reports have Jackson missing Monday night's tilt with the Giants, which means Williams is in line for 20-plus touches again this week.
Deji Karim, RB, JAC – With the season-ending injury to Rashad Jennings, Karim instantly became the backup to Maurice Jones-Drew. While it's hard to ascertain if a backup can handle a full-time role, Karim looked more than comfortable against the Titans. In limited work last season, Karim averaged 4.6 YPC and finished Week 1 with 17 touches for 72 yards. The Jags are poised to pound the ball all season, giving Karim value in deeper leagues beyond a handcuff for MJD owners.
Darren Sproles, RB, NO – Sproles quickly made fans forget about that Reggie Bush fellow, scoring a touchdown on a punt return and catching seven balls for 75 yards. He should be given a long look in PPR leagues as he'll get the majority of his production in the passing game for the Saints. Should Mark Ingram or Pierre Thomas find their way to an injury, Sproles' role in the run game would likely increase.
Devery Henderson, WR, NO – Henderson was targeted nine times with a healthy Marques Coslton for Thursday's opener. Henderson finished the game with his first 100-yard effort since 2009 and found the endzone as well. With Colston out for at least four weeks with a broken collar bone, Henderson should continue to be a heavily targeted option for Drew Brees.
Antonio Brown, WR, PIT – On the surface this appears to be an strange endorsement considering that Brown only had two catches for 14 yards last week. However, the nine targets from Big Ben is the more relevant stat. Brown received rave reviews in camp as he was said to have a better understanding of the offense and showed improved route running. Keep in mind that Hines Ward isn't getting any younger, and with his 110 return yards, Brown has even more value in leagues that count that stat. Don't be surprised if Brown emerges as the No. 2 receiving option behind Mike Wallace for the Steelers this season.
Darrius Heyward-Bey, WR, OAK – It's easy to forget how the Raiders reached for Heyward-Bey and basically drafted him for his speed. He led the Raiders in targets Monday night with seven and while that led to only four catches for 44 yards, the receiving corps for Oakland is pretty banged up at this point. Jacoby Ford hurt his hamstring in the game, and Louis Murphy is still working his way back from a groin injury. By default, Heyward-Bey is the last man standing and is a sneaky No. 3 WR play this week at Buffalo.
Eric Decker, WR, DEN – Here's another player who has extra value for leagues that count return yards after Decker took a punt back 90 yards for a touchdown. With Demaryius Thomas still on the mend, Decker (6-foot-2, 215) could have some fantasy value as a big target in the red zone. Teams likely will be watching Brandon Lloyd, which should leave Decker in one-on-one coverage, giving him the opportunity to make big plays.
Ryan Fitzpatrick, QB, BUF – Fitzpatrick carved up the Chiefs defense en route to a 133 passer rating, finishing 17-for-25 for 208 yards and four touchdowns. What's impressive about Fitzpatrick is he got the job done without household names (outside of Stevie Johnson) – David Nelson, Donald Jones and Scott Chandler. Fitzpatrick likely would have had more passing yards except the Bills ran the ball 39 times, holding a large lead for most of the game. Expect the Bills to need to throw the ball more and take a look at Fitzpatrick if you need a No. 2 QB.
Cam Newton, QB, CAR – He's in for a rough go this week drawing the Packers but the rookie obviously made a strong statement against the Cardinals this week. Keep in mind that he under-threw Steve Smith on the first touchdown pass (Smith had to wait for the ball on a badly blown coverage play by the defense) and that he always won't be diving in when the Panthers have the ball on the one. That said, Newton should be stashed on your bench out of the long shot that Week 1 was not a mirage of his potential for this season.
Jermaine Gresham, TE, CIN – Gresham was targeted eight times, which led to six catches for 58 yards and a touchdown Sunday. The former first-round pick likely will continue to be looked at often as rookie as backup quarterbacks tend to use their tight end as a "safe" throw when under pressure. While the Bengals beat the Browns, they'll likely be playing behind for most of the season, which should only help Gresham's numbers. Look at him as a solid No. 2 TE who can be plugged in when your No. 1 has a bye.
Follow @KCPayne26 on Twitter.
Get a FREE RotoWire 10-day trial (no credit card required) at RotoWire.com.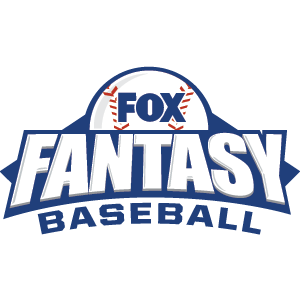 FOX Fantasy Baseball
Join or Create a Free League
Play Now!