Romo good to go for Week 17
For injuries, timing is everything. A poorly timed injury can derail playoff aspirations and, even worse, cost you a championship. Fantasy owners were forced to face this stark reality in Week 16 with a pair of injuries that altered the fantasy landscape.
Tony Romo
In Dallas, Romo left his owners with a giant goose egg in the scoring column after exiting the game after two incomplete passes. The three-time Pro Bowler struck his right hand on the helmet of a Philadelphia defender, ending his day before it really started. X-rays were negative and all subsequent testing failed to reveal a fracture. Still, his hand was significantly swollen and, with the Giants winning and setting up a Week 17 clash for the division title, the Cowboys played it safe. Romo expects to play in the decisive game, but fantasy teams that play through Week 17 should be leery about using the quarterback. The injury is to his throwing hand and could cause a problem with his grip, altering the velocity and accuracy of his throws. Furthermore, the Cowboys offensive line is in shambles after left guard Montrae Holland suffered a partially torn biceps muscle and has been placed on injured reserve. Undrafted rookie Kevin Kowlaski or a less-than-healthy Derrick Dockery will be asked to fill in and help protect Romo's blindside from an aggressive Giants defensive line. If you somehow managed to survive the Romo no-show in Week 16, you have to strongly consider looking elsewhere this week, given the injury and the matchup.
Adrian Peterson
Peterson was a bit more helpful in fantasy circles than Romo, rushing for 36 yards and a touchdown before leaving with a devastating knee injury. Peterson tore the anterior cruciate ligament (ACL) and medial collateral ligament (MCL) in his left knee and sustained meniscus damage to both menisci following a hit against the Redskins. The ACL tear and meniscus damage will require surgery while the MCL will heal without intervention. The expected recovery for an injury of this magnitude is six to eight months, with six months being extremely optimistic. Patriots wide receiver Wes Welker suffered a similar injury in January 2010 and underwent surgery in February. He was in uniform for the season opener that September, just seven months after his surgery. However, Welker's quick recovery is not the norm, even for a receiver, and the demands of Peterson's position make it more difficult to expect him to do the same. Generally, running backs need more time. Terrell Davis and Edgerrin James each returned to the field about 11 months following surgery. Davis never fully recovered while James would go on to have five more 1,000-yard seasons, but even he needed an extra season and half to get back up to speed.
Peterson faces a difficult road to recovery. To start, he's 26, three years older than James when he suffered his torn ACL and one year younger than Davis when he went down. Veteran running backs need additional time to allow their bodies to completely recover and often have the disadvantage of already having extra mileage on their legs. Peterson is no exception, sporting a large workload that has placed him in the top 10 in carries three consecutive seasons. An already exhausted knee will need extra time to recover, especially if the menisci damage is significant. Factor in his previous leg injuries, including a high ankle sprain on his left leg, and it's hard to believe that Peterson will be available to begin the season.
Peterson's value next year takes a hit in both new leagues and keeper leagues. Despite Minnesota's optimism, there's no assurance when he will return to action and, as discussed, he faces an exhaustive, uphill battle. Even Peterson's impressive work ethic cannot guarantee he will be the same back next year, and history suggests it will take longer for him to return to 100 percent.
Christian Ponder
The fact that Minnesota also lost its starting quarterback to injury was overlooked with the Peterson injury dominating the headlines. Ponder suffered a concussion in the third quarter against the Redskins and did not return. The Minnesota athletic training staff reports his symptoms are minimal and believe Ponder will play in Week 17 against the Bears, given he passes his ImPACT test and is cleared by an independent neurologist. Joe Webb would make his third career start if Ponder is unable to play.
Turf Burns
Felix Jones – Jones was a question mark all week with a hamstring strain but managed to play in limited action during Dallas' loss to Philadelphia. With the Giants on tap, expect Jones to receive some time off during the week but to play a prominent role in the offensive attack.
Lance Moore – The Saints could be without Moore for the foreseeable future after the receiver aggravated a hamstring injury on Monday night. He finished with two receptions and 53 yards before exiting but with the Saints focused on the postseason, it seems reasonable to think Moore will get some much needed rest.
Kevin Smith – Early indications out of Detroit suggest the Lions will give Smith the week off to nurse his high ankle sprain. Maurice Morris would likely see the bulk of the carries with recently signed Joique Bell receiving any remaining touches.
Andre Johnson – Don't count on Johnson playing much even if he does return to the field after missing three games with a left hamstring strain. Like the Saints and Lions, the Texans have postseason aspirations and won't risk their top receiving threat.
Anquan Boldin – Boldin will not play in Week 17 after undergoing arthroscopic knee surgery to repair a minor meniscus tear. Torrey Smith and Lee Evans see a bump in value but neither receiver looked impressive in Week 16 against the Browns.
Roy Helu – Helu was inactive in Week 16 with knee and toe ailments. His replacement Evan Royster rushed for 132 yards and is a good waiver-wire addition for the season finale if Helu remains out.
Jeff Stotts is a Certified Athletic Trainer, MAT, PES and the Injury Analyst for RotoWire.
Follow @RotoWireATC on Twitter.
Get a FREE RotoWire 10-day trial (no credit card required) at RotoWire.com.
FOX Fantasy Football Homepage | Football Chat Central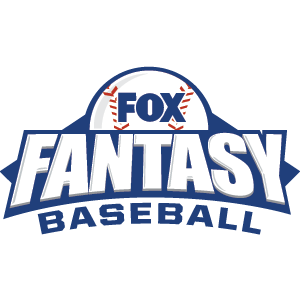 FOX Fantasy Baseball
Join or Create a Free League
Play Now!