RotoWire NFL IDP Report
The Ravens, unfortunately, won't have the face of their
franchise in the regular-season finale, as linebacker Ray Lewis
will make his return from a torn triceps injury during the
playoffs, instead. The Packers will be without a similarly iconic
defender for Week 17, as Charles Woodson is still sidelined by the
broken collarbone he suffered in Week 7.
Meanwhile, the Seahawks got some good news Thursday, as star
cornerback Richard Sherman's four-game suspension for
performance-enhancing substances was dropped upon appeal. Sherman
won't miss any time, and he heads into the final game of the
regular season with excellent numbers – 61 tackles (53 solo), one
sack, seven interceptions, 23 passes defended and three forced
fumbles. He's a strong DB option in leagues that reward points for
passes defended.
Another star NFC West defender doesn't appear so lucky, as San
Francisco lineman Justin Smith missed last week's game against
Seattle with what was referred to as an elbow injury, but might
actually be a triceps tear. If it's the latter, it's difficult to
see Smith playing against Arizona this week, and he's not
guaranteed to appear in the playoffs, either.
Muhammad Wilkerson doesn't have the Smith's name recognition,
but he has established himself as one of the league's top 3-4 ends
this year in his own right. The Jets defense figures, therefore, to
be hurting a bit this week if a concussion Wilkerson suffered keeps
him out of Sunday's game against the Bills. If Wilkerson's season
is over, he finishes with 66 tackles and five sacks in 15 games.
RISING
Richard Sherman, CB, SEA
Sherman was issued a four-game suspension in November for
violating the league's policy on performance-enhancing substances,
but upon appeal, Sherman demonstrated some flaw in the sample
collection process, and he gets off the hook on that technicality.
Sherman has been one of the league's top corners this year, and
despite most quarterbacks' intentions to avoid throwing the ball,
Sherman has made plays anyway. He has seven interceptions, one of
which was returned for a touchdown, and he's been a hit in leagues
that award points for passes defended, as he has 23 in 15 games.
Chris Hope, S, ATL
William Moore was having a strong season for Atlanta as he
headed into Week 13, but a hamstring injury that developed shortly
thereafter has apparently ended his regular season. After totaling
75 tackles, one sack and four interceptions in 12 games, Moore
missed the last three due to the injury, and he'll sit out the
regular-season finale against Tampa Bay on Sunday, too. That leaves
Hope as the Falcons' starter at safety opposite Thomas DeCoud, a
role which could yield some IDP utility this week. Hope has two
100-tackle seasons in his career from his days at Tennessee, so he
has shown the ability to put up numbers.
Casey Hayward, CB, GB
It's still early in his career and it's difficult to tell just
how much he might be the real deal, but Hayward is one defender who
deserves some attention for his impressive rookie season. The
second-round pick out of Vanderbilt has been very active against
the pass this year despite initially coming off the bench, and
injuries to Sam Shields and Charles Woodson have allowed Hayward to
establish himself as a likely starter in the future. He has 52
tackles and six interceptions despite starting only seven of 15
games. Hayward has been especially viable in leagues that reward
points for passes defended, as he has a very impressive total of
20.
Daryl Smith, OLB, JAC
Smith finally made his season debut against the Patriots last
week, as a problematic groin injury suffered way back in August
somehow kept him sidelined up to that point. He played 86 percent
of Jacksonville's defensive snaps Sunday – the most of any Jaguars
linebacker – and he's on the Week 17 IDP radar as a result. He only
made four tackles in his return, but Smith impressed with
well-rounded box scores in the three years prior, averaging 104
tackles (78 solo), 2.8 sacks and one interception per year. He
should be better in Week 17 as he shakes off some of the rust that
built up over the first 15 weeks.
Brian Urlacher, MLB, CHI
It's still a bit speculative at this point, but it appears that
Urlacher might play against Detroit in Week 17 after missing the
last three weeks with a hamstring strain. Coach Lovie Smith said
he's hopeful Urlacher will make his return against the Lions, and
Urlacher was seen running through drills at what appeared to be at
or close to full speed prior to Sunday's game against Arizona. If
he does get on the field Sunday, Urlacher could provide a boost for
Week 17-league owners who need help at linebacker. After a slow
start to the year, Urlacher totaled 48 tackles over his last seven
games.
FALLING
Russell Allen, OLB, JAC
Allen has been one of the best IDP steals at linebacker,
capitalizing on an injuries to Clint Session and Daryl Smith to
emerge as a top-two linebacker for Jacksonville, earning a big snap
count in the process. He's been very productive all year, and he
heads into the final week of the season with 123 tackles (99 solo)
in 15 games. The problem for Allen is that Smith returned to the
Jacksonville lineup last week, and Allen's snap count took a hit as
a result. Allen finished with just 67 percent of Jacksonville's
defensive snaps against the Patriots, and it will be tough for him
to sustain his past rate of production on that snap count. Dynasty
league owners might not necessarily want to sell, however, because
Smith is a free agent after this year.
Justin Tuck, DE, NYG
Few players have been as massive of a letdown, either in real
football or IDP terms, as Tuck has been the last two years. After
averaging 67 tackles and 9.9 sacks per season from 2007 to 2010,
Tuck has been a complete dud since. He has only 43 tackles and
three sacks in 2012, which makes him not even worth owning in most
formats. Last year wasn't much better, though he did have better
numbers (37 tackles, five sacks) in only 12 games. Tuck will be 30
in March, and it appears that decline might be in play. With just
2013 remaining on his five-year, $30 million contract, the Giants
wouldn't face a substantial penalty for cutting Tuck after two
years of disappointment.
Larry Foote, (3-4) ILB, PIT
Foote has been a very good bargain in IDP leagues this year,
emerging with a big snap count and career high numbers after
spending most of his career off the IDP radar. He heads into the
final week of this year with 104 tackles (70 solo) and four sacks
in 15 games, which had him in LB3 territory in most formats. Owners
in dynasty formats should do their best to sell him, though. The
reason Foote is just now putting up these numbers, in his 11th year
in the league, is he's receiving a higher snap count than usual.
He's a free agent after this year and will be 33 in June, and the
odds of Foote holding down a starting spot in Pittsburgh or
anywhere else are not good.
Eric Wright, CB, TB
Wright is an opportunistic gambler at cornerback rather than a
shutdown corner, so he invites a good amount of targets for IDP
potential, particularly in leagues that reward points for passes
defended. Unfortunately, he may have lost his starting role in
Tampa Bay as a result of his four-game suspension this year for
what as claimed to be Adderall. He might not play in the season
finale against Atlanta due to a lack of conditioning, and his
suspension has prompted his coach to use some unsettling language
regarding his future with the team. Coach Greg Schiano was quoted
as saying, "I didn't know it was coming. So how am I going to know
it will happen again or won't happen again? I don't," which is a
cause for concern if you're Wright, whose suspension allows the
Buccaneers to void the $7.5 million in guarantees for 2013.
DeMarcus Ware, (3-4) OLB, DAL
He should be back at full strength by the time 2013 arrives, but
in the meantime, star Dallas outside linebacker DeMarcus Ware seems
to be significantly limited by elbow and shoulder issues. While
speaking to the Fort Worth Star-Telegram, Ware refused to confirm
or deny whether his shoulder injury will need offseason surgery,
and his lack of production further reinforces the idea that he's
playing limited. He only played 59 of Dallas' 95 defensive snaps
against New Orleans on Sunday, and it looks like a similar
arrangement might be in place against Washington this week. Ware
has just 2.5 sacks in his last seven games, and it's difficult to
count on him as an IDP, even in leagues that reward
disproportionately high points for sack production.
Get a FREE RotoWire 10-day trial (no credit card required) at
href="http://www.rotowire.com/users/ad_jump.asp?id=700">RotoWire.com

.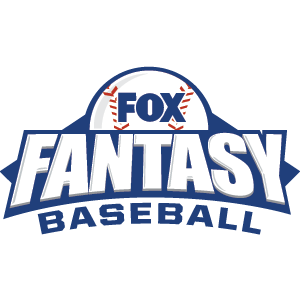 FOX Fantasy Baseball
Join or Create a Free League
Play Now!