Injury report for Week 16
A.J. Green
Green has made quite the impact in his rookie season. Unfortunately, despite becoming the first rookie in five seasons to amass 1,000 receiving, his availability for Week 16 is in doubt. He suffered a Grade 3 acromioclavicular (AC) sprain in his right shoulder after getting tripped by a St. Louis defender. The AC joint serves as a strut for the shoulder at the location where the clavicle (collarbone) connects to a bony process on the shoulder blade known as the acromion. It allows for the arm to be raised overhead. The area is stabilized by two ligaments, the acromioclavicular (AC) and coracoclavicular (CC) ligaments, which are vulnerable to injury when the tip of the acromion is forced downward.
AC injuries are graded on a different scale that most other sprains or strains. Instead of a three or four-point system, AC sprains are classified on six-point scale.
A Grade 1 sprain is the least severe and involves overstretching and microtearing of the ligaments. A Grade 2 sprain indicates a rupture of the AC ligament while a Grade 3 denotes a rupture of both AC and CC ligaments. This is generally accompanied by an upward shifting of the clavicle. The final three grades are dependent on the amount of displacement of the collarbone and the resulting muscle damage.
According to reports, Green has suffered a Grade 3 sprain and was seen leaving the locker room with his right arm iced and in a sling. Still the Bengals seem surprisingly hopeful that he will be available for the upcoming game against the Cardinals. However this seems a tad optimistic given what we know.
Besides a substantial amount of pain, a Grade 3 AC sprain would severely limit the receiver's range of motion, directly affecting his ability to catch over-the-shoulder and highly throw balls. Considering a similar injury kept Philadelphia's Jeremy Maclin out of action earlier this season, Green will be a risky play for those still alive in the fantasy playoffs.
Darren McFadden
Fantasy owners have been forced to bench McFadden for seven straight weeks now and sadly for those hoping for a playoff return, things are not looking good. The Raiders are giving strong indications that McFadden may not play the remainder of the season due to his troublesome right foot.
The Raiders have long called the injury a midfoot sprain but recently a keyword began popping up: Lisfranc. The Lisfranc joint is located at the tarsometatarsal region of the midfoot where the bones of the arch connect to the long bones of the foot. A sprain to anywhere in the area is called a Lisfranc sprain and can be accompanied by a fracture that often requires surgery. However the true Lisfranc ligament links the medial cuneiform and the second metatarsal and can be injured in an isolated sprained. It sounds like McFadden sprained this ligament, compromising the integrity of his foot. However unlike Houston's Matt Schaub, McFadden did not suffer a fracture and surgery is currently on an option. He did participate in portions of practice Monday and the Raiders reported he looked the best he has looked in weeks. However it's hard to put much trust in McFadden at this point and this news has more of an effect on Michael Bush owners. If Oakland elects to gradually incorporate McFadden back into the lineup, his carries would come at Bush's expense.
Andre Johnson
Johnson missed his eighth game of the season Sunday as he continues to nurse his second strained hamstring of the year. The talented receiver has been running in practice but still remains less than 100 percent. He may play but it seems unlikely the Texans would risk losing him for the postseason for a Week 16 matchup against the Colts. Even if Johnson does play, I'm not sure you want to pin your championship aspirations on a guy that had two bad legs and an injury that is easily aggravated.
Johnny Knox
The Chicago offense lost yet another option after the receiver suffered one of the most cringe-inducing injuries in recent memory in the team's loss to the Seahawks. Knox was bent violently backward, hyperextending his back as he attempted to recover a loose ball. He underwent successful surgery on Monday to repair a displaced vertebra in his spine and has complete feelings and motion in all his extremities. Surgeons have reported Knox's quality of life should not change and that he will be free to resume his career following the necessary treatment and rehab. The Bears have placed him on the injured reserve and expect him to miss three to four months.
Turf Burns Shonn Greene: Greene suffered a torn finger tendon that isn't expected to keep him out of the Jets' Week 16 game with their cross-town rivals, the Giants. Still the injury could affect his ability to hold on to the football and a fumble or two wouldn't be surprising.
Chris Johnson: His tumultuous season continues. After two stellar outings against the in Weeks 12 and 13, Johnson has stumbled to rush for a combined 78 yards in Tennessee's last two outings. A sore ankle may be the culprit but shouldn't keep him off the field.
Stevie Johnson: A season-long groin injury continues to nag the Buffalo receiver but isn't expected to sideline him. Groin strains can be tricky so monitor his availability throughout this week's practices before making your final decision.
Jake Ballard: A sprained posterior cruciate ligament (PCL) will force Ballard to sit for at least one week. Not quite as famous as its counterpart the ACL, the PCL also helps with lower leg stability. While his fantasy value hasn't been particularly high in several weeks, it is one less option for Eli Manning.
Billy Cundiff: The Ravens kicker remains hampered by a calf strain that is clearly affecting his performance. He hasn't been able to practice for several weeks and missed a 36-yard attempt against the Chargers. You cant afford to give away points at the kicker position so turn to the waiver wire to fill Cundiff's spot.
Get a FREE RotoWire 10-day trial (no credit card required) at RotoWire.com.
FOX Fantasy Football Homepage | Football Chat Central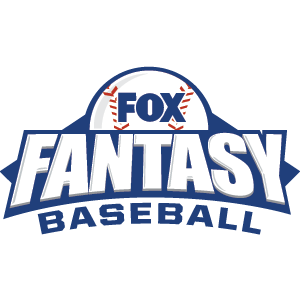 FOX Fantasy Baseball
Join or Create a Free League
Play Now!