What's wrong with fantasy running backs?
Setting the All-Time Record with Scrubs
In 1998, I had my best fantasy football season ever, winning all three of the leagues in which I particatped, including a 16-team, $500 buy-in for which I needed two investors. That 16-team league (the "Hollyweird League" the subject for a documentary I made in 2000) was the strongest of my three teams, and arguably the strongest team I've had in any sport, relative to league depth.
The reason it was so good is I hit both on my early draft picks (Marshall Faulk in his final year in Indy (15th) and Jamaal Anderson (18th) the year he scored 17 TDs) as well as on my sleepers (rookie Randy Moss 17 TDs, rookie Fred Taylor 17 TDs, back-up QB Vinny Testaverde 29 TD passes, K Gary Anderson (all-time points record), Eric Moulds (Round 15)). As a result, I broke the all-time record (spanning 10 years) for points scored in Week 4 and then broke my own record by a decent margin in Week 5.
(If that comes off as gratuitous bragging, it is, but keep in mind this was 1998, and that essentially makes me Mike Shanahan in terms of peaking in a prior millennium. Also, I wanted an excuse to link to my documentary clip.)
While setting an all-time record is always impressive, it's one thing to do it in large part on account of your top draft picks (and also players like Moss and Taylor who went on to have huge careers) and quite another to do it with a team of scrubs, almost all of which were available on your waiver wire at some point. In fact, until this week, I'd have argued while it's possible to win games with a team consisting entirely of players you picked up along the way, there's no way you could set your league's all-time record for points in a week. But take a look at the scoring below and tell me if this wouldn't be close:
QB: Nick Foles (7 TD, 406 yards)
RB: Mike James (TD pass, 166 YFS), Chris Ivory (139 yards, TD)
WR: Riley Cooper (139 yards, 3 TD), Jerricho Cotchery (96 yards, 3 TD), Aaron Dobson (130 yards, 2 TD)
FLEX: Darrel Young (3 TD) or Marlon Brown (54 yards, 2 TD)
TE: Timothy Wright (58 yards, TD)
Maybe the running backs are a little light (One team in the Hollyweird documentary had Warrick Dunn and Marshall Faulk going in this game), but eight TDs from your WR and seven from your QB goes a long way. Add in Mike James, and there's certainly never been a 1-QB fantasy team to have as many passing touchdowns in a week.
Tom Brady Goes Off
The question whether I'd prefer Andy Dalton or Tom Brady the rest of the year arose on our SXM show last week, and I wrote about it here. I initially said I'd prefer Brady, but then soft-pedaled it saying I wouldn't bet on it. That was a mistake – I absolutely should have bet on it, and I actually had the opportunity to do so. Dalton had just had a three-game stretch with 11 TD passes, and Brady's YPA was below 6.0.
But we've seen plenty of quarterbacks have strong runs from Vince Young who turned the Titans around after an 0-6 start in 2009 to Joe Flacco in last year's playoffs to Scott Mitchell's monster season in 1995. So it's awfully hard to tell whether three good games portends major growth when it comes to a young quarterback whose prior production was erratic.
Brady's case was also difficult because it was unclear whether minor hand and shoulder injuries were affecting him or whether he was simply having trouble adjusting to new receivers, something that didn't seem to bother Philip Rivers or Aaron Rodgers this year. Brady's also 36 years old, so a decline is coming at some point, but given he's never been mobile, Peyton Manning is 17 months older and both Brett Favre and Kurt Warner recently played at high levels into their late-30s, it's hard to ascribe Brady's poor first-half play simply to age. One could conceivably argue the decline began even last year – his YPA was merely 7.6, the lowest it had been since 2006. But Brady threw 34 touchdowns and only eight interceptions, and that despite missing his best target (Rob Gronkowski for five games). Another important target (in addition to being a sociopath) was slowed all year by a gimpy ankle. Despite the personnel issues, Brady's adjusted net yards per passing attempt which includes sacks, picks and TDs was third in the NFL, behind only Peyton Manning and Colin Kaepernick, and Kaepernick attempted only 218 passes during the regular season. In short, I don't think the case for a Brady decline in 2012 is particularly strong.
So do we simply junk the first half of 2013 and declare Brady wholly out of the woods after his 432 yards on 33 attempts (13.1 YPA), four TDs and zero picks against at least a league-average Steelers pass defense? If we view a three-game Dalton run with skepticism, can we really rehabilitate Brady after only one great game? I'm going to argue we can, given his extensive track record, his demonstration of good health, the current health of his top two receivers and the development of Aaron Dobson.
I projected Brady last week for at least 7.2 YPA (league average) the rest of the way simply due to regression to the mean (he was under 6.0 heading into it), and after last week's showing, that's now a low bar to clear. I'll bump it up then to 7.6 the rest of the way, the same number he had last year. Given his efficiency in the red zone that should translate to plenty of scores, too. After Peyton Manning, Drew Brees, Cam Newton, Matthew Stafford and maybe Tony Romo, I'd say Brady is the sixth most valuable QB the rest of the way. (Philip Rivers, Andrew Luck, Colin Kaepernick, Russell Wilson and possibly Foles also have a case).
Observations Entering Week 10
That the Colts beat the Texans by three – and covered the 2.5-point spread (after being down so big in the second half) cannot be considered a surprise considering the Colts often outperform their peripherals since Andrew Luck's been under center, the Texans often collapse late in games and Luck often leads his teams to wins late in games. The Texans were so obviously the sharp side as a small favorite at home, and the first three quarters showed why. But I think there's a case to go square on the Colts, and the sharps will keep the lines from growing too much. I suspect there's something Luck does that will eventually be quantified but that's currently eluding most of the sharp models.
While quarterback injuries had been rare in recent years given the new rules, Aaron Rodgers, Jay Cutler, Sam Bradford, Michael Vick, Nick Foles, Christian Ponder, Matt Schaub, Jake Locker, EJ Manuel, Thaddeus Lewis, Brian Hoyer, Terrelle Pryor and Blaine Gabbert have all missed games.
We've seen especially solid backup play from Case Keenum, Foles, Josh McCown, Hoyer and Jason Campbell, something that's surprising given that none ever had established himself as being potentially starter-worthy at any point except Campbell for a short stretch years ago.
When's the last time four wide receivers scored three TDs each in an NFL week? I can't imagine it's a common occurrence. Maybe once every five years?
After only two 100-yard RBs in Week 8, there were 13 in Week 9, and that's with six teams on bye.
I wonder where Mike James' 158 yards rushing for a 16-point underdog ranks all time among teams getting that many points. Probably it's the most ever.
The downgrade from Aaron Rodgers to Seneca Wallace is like diving off Mount Everest into the bottom of the Marianas Trench. Jordy Nelson goes from a top-five WR to outside the top-20 so long as Rodgers is out.
Is there some reason the Cowboys never stick with DeMarco Murray? I started Chris Ivory and Murray in a 16-team league with Knowshon Moreno on bye, and when Moreno returns, I might have to put Ivory above Murray.
Follow @Chris_Liss on Twitter.
Liss is RotoWire's Managing Editor and host of RotoWIre Fantasy Sports Today on Sirius XM radio.
Get a FREE RotoWire 10-day trial (no credit card required) at RotoWire.com.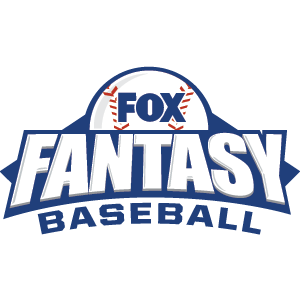 FOX Fantasy Baseball
Join or Create a Free League
Play Now!