Fantasy football rookies set to make an impact in 2017
Aside from their own selfish selections come late-August, the NFL Draft is considered a holiday by many fantasy football owners. Some shiny new toys out of the box go on to be instant stars like Ezekiel Elliott or Amari Cooper, while others fail to hit the hole or their mark like Trent Richardson or any Browns pick really.
Let's check out some of the incoming fantasy football rookies and how they might impact your team. For a frame of reference, I used Peter Schrager's most recent mock draft.
Leonard Fournette (LSU – RB)
For as high profile a prospect as Leonard Fournette is, the variance of his NFL draft position seems like it will be fairly high. He's been projected to go as high as fourth overall to the Jaguars. Fournette would appear to be an upgrade over TJ Yeldon, who rushed for less than 40 yards 12 times last season. Fournette's value increases if he's drafted into a situation with veteran presence on offense. Ezekiel Elliott's rookie season illustrates how playing with a veteran offensive line or quarterback can make the game so much easier. If he does in fact land in Carolina, he could make an impact sooner rather than later.
Mike Williams (CLEM – WR)
Williams is the consensus top-ranked receiver in the 2017 draft class with elite measurables and production. The Plaxico Burress and Demaryius Thomas comparisons seem lofty, but Williams could score his fantasy points in similar fashion: red zone targets and muscling the ball away from defenders in traffic. Teams who have their franchise quarterback like to provide them with weapons. Philadelphia at 14 makes sense in that respect. In terms of fantasy, Kelvin Benjamin's positional rank of 21 is far too high for an incoming rookie, but perhaps Terrelle Pryor's 2016 slot of 57, or somewhere in between is more reasonable.
O.J. Howard (ALA – TE)
The Alabama tight end was one of the stars of the National Championship game totaling 106 receiving yards, including a 68-yard touchdown reception. This type of big play ability is rare in tight ends, making the 6-foot-6 inch 251 pound Howard one of the top prospects in the upcoming NFL draft. Pairing Howard with a young quarterback like Marcus Mariota would be dynamite, especially considering young passers often use their tight ends as security blankets. Drawing Gronk and Travis Kelce comparisons could mean Howard is destined to be one of the top eight to 10 tight ends selected in fantasy.
Dalvin Cook (FSU – RB)
The Florida State product provides big play potential at the professional level. His ability to contribute in the passing game as well as his breakaway speed are a great fantasy combo. He averaged roughly 26 receptions and 312 receiving yards per season while at Florida State. For a comparison, the Bears' Jordan Howard was about the 65th fantasy running back selected in 2016 fantasy drafts. I wouldn't be surprised it Cook fell in that region come draft season.
Christian McCaffrey (STAN – RB)
There was no more productive player in college football the last two seasons than Christian McCaffrey. He rushed for 2,019 and 1,603 yards in 2015 and 2016, respectively. The Stanford product also chipped in 955 receiving yards over the last two years combined. He has a hit-the-hole mentality and maintains balance while changing direction, not unlike Atlanta's Devonta Freeman. Adding him to a team with a young offensive core like Tampa Bay where he can fill in the gaps would be ideal. McCaffrey appears to be an all-purpose player, and I wouldn't be shocked to see fantasy players reach for him, even before Cook in some cases, in an attempt to take advantage of his versatility.
Corey Davis (WMU – WR)
Corey Davis will almost certainly draw Antonio Brown comparisons come draft time. Both posted huge numbers at small Michigan schools, but fantasy owners should not get ahead of themselves. This is not to say Davis isn't a spectacular talent. He finished with 1,500 receiving yards and hauled in 19 touchdowns in 2016. Davis is bigger than Brown at 6-foot-3 and not as shifty, but he should contribute early in his NFL career. I think Davis makes a lot of sense early in the second round for San Francisco, but wouldn't be surprised if he crept into the first round for a team like Detroit. Another Corey, Cleveland's Corey Coleman, was about the 46th ranked fantasy wide receiver 2016. I'd expect Davis to fall in that range, but with better production assuming he doesn't have Coleman's injury issues.
John Ross (UW – WR)
Ross set the internet on fire when he broke Chris Johnson's 40-yard dash record in a blazing 4.22 time seconds. Time will tell whether his speed translates to NFL game action, but fitting Ross into one of the late-first round offenses like New Orleans or Atlanta is a scary prospect for opposing defenses. Burners can often be hit or miss when it comes to fantasy (see: Ginn, Ted). I'd estimate Ross has value in the second or third tier of receivers near fellow speedsters like Travis Benjamin or Will Fuller who were ranked as the 38th and 42nd fantasy wide receivers in 2016.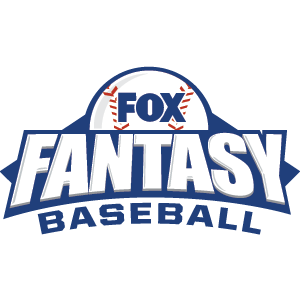 FOX Fantasy Baseball
Join or Create a Free League
Play Now!