Retirement or not, Favre is fantasy's greatest player
Whether he remains retired or not, Brett Favre represented the best and worst of the ultimate conflict that can face a fantasy football owner: Rooting for your fantasy player who also plays for your most heated rival.
And that tug-of-war between fantasy and real-life football was made more difficult by Favre's prowess as a fantasy player and as an NFL quarterback. As the stats will depict, he is the NFL's greatest fantasy player, if evaluating career statistics as the benchmark of greatness.
As a Chicago Bears fan, I avoided Favre early in his career as the superstar from Chicago's biggest rival would often defeat the Bears. Instead, I would opt for other top fantasy quarterbacks to help me win fantasy titles. Favre ultimately recorded a 22-10 career record against Chicago.
Towards the end of his NFL career, though, Favre slipped under the radar to the status of a No. 2 fantasy quarterback in many leagues. When that happened before the 2007 season, I drafted him at a nice mid-round discount and received a starting fantasy quarterback for that entire season.
As a result, Favre gave me the chance to draft running backs and wide receivers first that year, and wait on a quarterback until the later rounds and still receive the production of a top-10 quarterback.
For example, by the end of his 2007 season, Favre outperformed some of the fantasy draft's consensus top-five quarterbacks, such as Carson Palmer and Marc Bulger. In 2007, Favre threw for 4,155 yards for the league's fourth most and passed for 28 touchdowns for the league's sixth most..
Better yet, I could count on Favre playing every game and didn't need to worry about game-time decisions that litter the NFL landscape. Will my quarterback play or won't he? Do I need to find a last-minute, mediocre quarterback off the waiver wire when my backup has a bye week? None of those questions were necessary when owning Favre, and that peace of mind meant a lot for me as an owner, and I'm sure for fans of Green Bay where he played for 16 seasons of his 18-year career.
Just as sweet for a fantasy owner, he also had a penchant for big games, and those big days can often lead an owner to victory in fantasy football's head-to-head weekly format.
Even at age 37, Favre still managed to produce three passing games of both 300-plus yards and three touchdowns two years ago. He generated seven games with at least 300 yards, five games with three touchdowns and 11 contests with multiple passing scores. In fact, he threw for at least 300 yards or three touchdowns in nine of the first 11 contests in 2007.
Additionally, he showed passing prowess even in his last season, throwing for six touchdowns against Arizona in Week 4 and totaling 12 touchdowns in his first four contests.
Most importantly, he was fun to own as a fantasy player and defied the traditional conservative approach to quarterbacking. His risk-taking resulted into many significant fantasy passing days.
The gunslinger-approach of a quarterback can actually work to advantage in fantasy football with passing yards and touchdowns combining to quadruple, quintuple or even sextuple the points subtracted for interceptions. Usually only 1-2 points are deducted for an interception, but 1 point is added for every 20 passing yards and 4-6 points are often rewarded for each touchdown.
If a quarterback throws for 300 yards (adding one point per 20 yards for 15 points), three touchdowns (awarding six points per touchdown for 18 points) and three interceptions (subtracting two points per interception for minus-six points), he would total 27 fantasy points. Those positive points (33) count for 5.5 times as many as the points subtracted (6) in this case.
By all final counts, Favre's career numbers translate to the most fantasy points in NFL history. His 65,127 passing yards (adding one fantasy point per 20 yards) and 464 passing touchdowns (tallying six points per touchdown) compute to 3,256 fantasy points and 2,784 fantasy points, respectively. His fantasy points from passing yards and touchdowns total to 6,040 points.
Add one point per 10 rushing yards for his 1,829 rushing yards and six points per rushing touchdown for 14 scores. This results into 183 and 84 points, respectively, for a total of 267 points. The fact that he was a mobile quarterback helps offset some of his career interception total of 310 (subtracting one point per interception).
Altogether, his passing (yards, touchdowns and interceptions) and rushing totals (yards and touchdowns) result into an historic 5,997 career fantasy points.
Brett Favre's career stats
Stats
Pass Yds
Pass TD
INT
Rush Yds
Rush TD
Total

NFL

65,127
464
310
1,829
14

Fantasy

3,256
2,784
-310
183
84
5,997
Favre's fantasy career was impressive enough to outproduce Hall of Fame quarterback Dan Marino and the most prolific fantasy player at running back (Emmitt Smith), wide receiver (Jerry Rice) and kicker (Morten Andersen).
Dan Marino's career stats
Stats
Pass Yds
Pass TD
INT
Rush Yds
Rush TD
Total

NFL

61,361
420
252
87
9

Fantasy

3,068
2,520
-252
18
54
5,399
Emmitt Smith's career stats
Stats
Rush Yds
Rush TD
Fum
Rec Yds
Rec TD
Total

NFL

18,355
164
22
3,224
11

Fantasy

1,835
984
-22
322
66
3,185
Jerry Rice's career stats
Stats
Rec Yds
Rec TD
Fum
Rush Yds
Rush TD
Total

NFL

22,895
197
10
645
10

Fantasy

2,290
1,182
-10
65
60
3,587
Morten Andersen's career stats
Stats
FG 0-39
FG 40-49
FG 50+
XPs
Total

NFL

365
147
40
849

Fantasy

1,095
588
200
849
2,732
As a point of comparison with fantasy's career best, Favre scored 120 percent more career fantasy points than Andersen, 88 percent more career fantasy points than Smith, 67 percent more points than Rice and 11 percent more points than Marino.
That's not too bad for never missing a gameday.
Fantasy scoring system used: One point per 20 passing yards; one point per 10 rushing/receiving yards; one point per passing/rushing/receiving touchdown; minus-one point per interception/fumble; three points per field goal from 0-39 yards; four points per field goal from 40-49 yards; five points per field goal from 50-plus yards; and one point per extra point.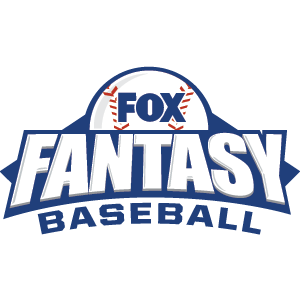 FOX Fantasy Baseball
Join or Create a Free League
Play Now!