RB preview: Draft runner in 1st round
Draft at least one of the top 13 running backs in the first round. Next, after fulfilling the starting quarterback and wideout slots, find multiple bargains and sleepers in the ensuing picks.
Franchise makers
Drafting a dominating running back who led fantasy squads to a league title became more difficult in the last two seasons.
One yardstick is finding which runner can reach 2,000 total yards and score at least 16 touchdowns in the same season. For the last two years, zero running backs have accomplished both in the same season. Last year, none reached 2,000 total yards and just two (DeAngelo Williams and Michael Turner) scored at least 16 touchdowns. In 2007, only Brian Westbrook totaled 2,000 yards and just LaDainian Tomlinson scored at least 16 touchdowns.
Conversely, in 2006, five running backs totaled 2,000 yards or more (Steven Jackson, Tomlinson, Larry Johnson, Frank Gore and Tiki Barber), and six runners (Tomlinson, Johnson, Maurice Jones-Drew, Jackson, Willie Parker and Marion Barber) scored at least 16 touchdowns. Of those, three reached both 2,000 yards and 16 scores (Jackson, Tomlinson and Johnson).
Even with a 16-game schedule, in the past two seasons, only three running backs have managed to both total at least 1,600 yards and 16 touchdowns in the same season. Williams and Turner accomplished this last season, while Tomlinson achieved this feat in 2007.
However, four running backs (Tomlinson, Johnson, Jackson and Parker) clinched this "double" in 2006, three runners (Shaun Alexander, Johnson and Tomlinson) did it in 2005, and Alexander and Tomlinson also reached those marks in 2004.
Based upon their great talent, prominent role in offense and past achievements, these 13 running backs have the best chance to average 100 total yards and a touchdown every game for a full season. They are Adrian Peterson, Turner, Williams, Tomlinson, Matt Forte, Clinton Portis, Brandon Jacobs, Jackson, Jones-Drew, Westbrook, Gore, Steve Slaton and Chris Johnson.
Don't Sleep On
Pierre Thomas prospered in the role left vacant by an injured Deuce McAllister last season. The Saints didn't opt to take a running back high in the draft, leaving Thomas as the Saints' featured runner to pair with Reggie Bush, who is widely used as a receiver.
With more playing time, Jonathan Stewart will reach both 1,000 yards and double-digit touchdowns. Reflecting his great ability and his strong offensive line, Stewart averaged a robust 4.5 yards per carry as a rookie last year. Ultimately, he's a power back who complements the all-around skills of Williams.
Josh McDaniels opted for a committee of runners at New England. However, if McDaniels elects to go with Knowshon Moreno as his featured runner, he'll help the rookie become a top 10 fantasy runner. Moreno will be working with a solid offensive line and creative gameplanning to support him.
If rookieChris Wells can stay healthy, he'll be a 1,000-yard runner and double-digit scorer for Arizona. The Cardinals' potent passing game forces defenses to defend the deep field, leaving Wells with many chances for big gains and consistent chunks of positive yardage.
Joseph Addai has already shown to be injury prone in his short career, leaving first-round rookie Donald Brown with the chance to unseat Addai as Indy's more widely used runner. Brown also appears to be a better inside and more powerful runner. He will help Indianapolis recover from being one of the NFL's worst rushing offenses last year.
Value Buys
If both Slaton and Chris Johnson fall in drafts, they'll provide first-round value at a discount. Slaton has the skills, talent, offensive system (modeled after Denver's zone blocking scheme from the days of Mike Shanahan), talented teammates and support of a strong passing game to be fantasy's No. 1 back. It's just a matter of whether he can stay healthy for an entire 16-game season and remain Houston's featured back without the team having to resort to a platoon.
Chris Johnson also has the great skills and talent, along with a superb physical offensive line and the team's commitment to the run to be a top-five back. Only injuries and LenDale White may prevent Chris Johnson from achieving great stat totals befitting of a top-five fantasy back.
Though Ryan Grant scored only five touchdowns last season, he has the potential to reach 1,600 total yards and average a touchdown per game in Green Bay's explosive offense.
Buyer Beware
Larry Johnson has too many questions about his health and commitment to be a No. 1 fantasy back. He's a great find as a third runner, but avoid him in the early rounds. Another concern is Kansas City's GM Scott Pioli offensive philosophy. Pioli came from a New England organization that espoused a committee of backs rather than solely feature one runner.
Willis McGahee disappeared in the season's second half last year, seemingly without any explanation. He's part of a veteran group that has recently endured injuries, inconsistency or lack of offensive involvement. These risky veteran picks also include Barber, Bush, Larry Johnson, Parker and Addai.
The first-round commitment to Brown will likely reduce Addai's role in the offense. When healthy, Addai has served as Indy's No. 1 runner and received most of the playing time at the position. Now, with the drafting of Brown, Addai will likely be relegated to a part-time back in a platoon.
Final thoughts
Hurry up and draft one of the 13 franchise backs in the first round before they disappear. If any are available in Round 2, taking a second of those top runners will help owners clinch consistent weekly wins. Next, it's best to wait until at least the fourth round to fulfill fantasy's Nos. 2 and 3 running backs.
The second group of veteran runners is shaky and may be overvalued on draft day. These include Barber, Bush, Larry Johnson, Ronnie Brown, Thomas Jones, Parker, McGahee and Addai.
For excellent bargains and sleepers in the ensuing rounds, instead opt for rising talents like Thomas, Stewart, Moreno, Wells and Donald Brown as second and third fantasy runners.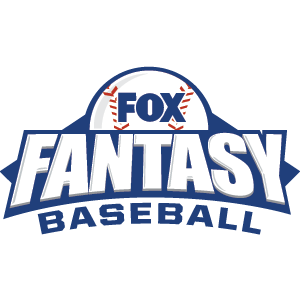 FOX Fantasy Baseball
Join or Create a Free League
Play Now!