Ravens at Browns: 5 best fantasy options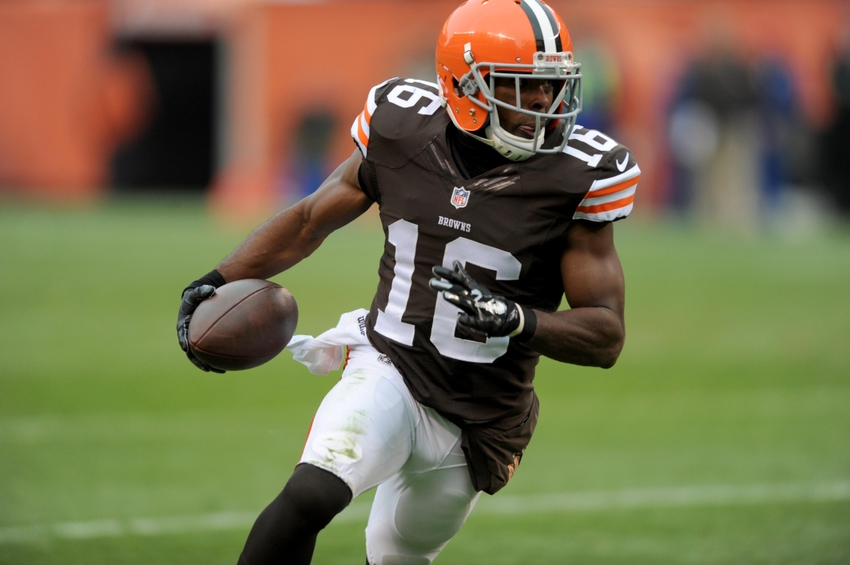 Josh McCown's promotion to starting quarterback is good news for the Cleveland Browns from a fantasy perspective. His superior mechanics mean more of the offense's playmakers can get involved against the Baltimore Ravens in Week 2.
McCown has replaced the injured Robert Griffin III, and is a more competent pocket-passer who knows how to spread the ball around. It means good news for at least one veteran wide receiver.
5. Andrew Hawkins
Former Cincinnati Bengals pass-catcher Andrew Hawkins saw no action in Week 1. But the 30-year-old is a very solid fantasy option now McCown is under center.
Griffin is a deep-ball quarterback always looking for the big play. He tends to focus his eyes, reads and throws on outside receivers. Those tendencies don't really suit a slot-specialist like Hawkins.
But the nifty 5'7″ 180-pounder can create quick separation out of his break and has hands you can trust. More importantly, Hawkins can exploit an obvious weakness in the Baltimore secondary, namely the lack of a credible third corner.
Jimmy Smith and Shareece Wright man the outside, but Kyle Arrington's place on injured reserve hurts this defense. Jerraud Powers was inactive last week, while Lardarius Webb has moved to free safety. So the Ravens are still searching for solutions in the slot.
Hawkins should be a matchup problem with McCown making the reads and throwing the passes.
4. Dennis Pitta
Dennis Pitta's comeback was quite an encouraging one for the Ravens and quarterback Joe Flacco. Pitta caught three passes for 39 yards during Week 1's win over the Buffalo Bills, after nearly two years out of football.
The savvy tight end is an obvious matchup problem for the Browns. Cleveland's D' is short on coverage skills at the linebacker level. Christian Kirksey and Demario Davis are tough pluggers in the middle, but neither thrive when asked to trail receivers in space.
Pitta still has the knack for finding the holes in underneath zone coverage. He also still boasts the soft hands that make him Flacco's obvious safety valve.
The Ravens have other options at tight end, including Maxx Williams and the underrated Crockett Gillmore. But Pitta is the man who has Flacco's confidence.
Expect No. 88 to provide a true reminder of his worth in Week 2.
3. Duke Johnson
The Browns have their own threat at tight end, in the form of Gary Barnidge. He's sure to command attention from the Baltimore linebackers.
Such attention means there's likely to be room for running back Duke Johnson to showcase his flair as a receiver. Johnson has been named as one of the NFL's top-10 pass-catching backs, per Chris Wesseling of the league's official site.
Wesseling noted how Johnson has even encouraged comparisons to former Philadelphia Eagles dual-threat ace Brian Westbrook. Those are lofty comparisons, but Cleveland's safe pair of hands out of the backfield is surely a matchup problem.
It would make sense for the Ravens to try and blanket Barnidge. After all, he burned them for 15 catches for 230 yards in 2015.
Baltimore will also have to focus on the big-play potential of deep threats Corey Coleman and Terrelle Pryor. So there should be ample room left over for Johnson to exploit on screens and wheel routes.
McCown isn't likely to overlook a running back in space. He played in 13 games for the Chicago Bears in 2013, the same season Matt Forte caught 74 passes.
Everything points to Johnson being a big part of the Cleveland passing game this week.
2. Breshad Perriman
Breshad Perriman announced himself in a Ravens uniform with this spectacular 35-yard grab against the Bills:
It may have been the only ball he caught on the day, but Perriman's first pro catch showed his potential to stretch defenses vertically. It's a trait Flacco, owner of one of the strongest arms in the league, is sure to love.
Perriman's long speed should also worry the Browns. D-coordinator Ray Horton has a decision to make about where best to use elite cover man Joe Haden.
The smart money would say match Haden against veteran deep threat Mike Wallace. He helped himself to 91 yards last week, including a 66-yard score off a bomb from Flacco.
But the Ravens aren't all about pushing the ball over the top. Their underneath passing game is also more than credible, especially with Steve Smith Snr. on song. Horton could justify asking Haden to keep the 37-year-old catch machine quiet.
It means Perriman could easily be overlooked by Cleveland's secondary. He's offered a glimpse of his ability. Now's the time for Baltimore offensive coordinator Marc Trestman to really let Perriman show what he can do.
1. Justin Forsett
John Harbaugh wasn't happy with the Ravens' running game in Week1, according to Clifton Brown of CSN Mid-Atlantic. He should have considered feeding the pill to Justin Forsett more than a paltry 10 times.
Forsett was understandably rusty after being cut then re-signed within a two-week span just prior to the start of the season. But the 30-year-old is still an excellent option against a Browns defense soft against the run for more than a few seasons.
The addition of Davis and improvement from nose tackle Danny Shelton were expected to fix the issue. Yet, the Philadelphia Eagles still amassed 133 yards on the ground against the Cleveland D' last week.
Forsett couldn't boast similar strong numbers in Week 1. But he still showed off some sound instincts and swift moves on cutback runs.
He's got an excellent understanding of zone concepts, and the patience to exploit holes on stretch plays. Harbaugh and the Ravens need to heavily utilize those qualities against a Cleveland front seven that has difficulty pursuing the ball laterally.
A big week for Forsett will add balance to the Ravens offense. Balance that will lead to another win and leave the Browns rooted to the foot of the division.
This article originally appeared on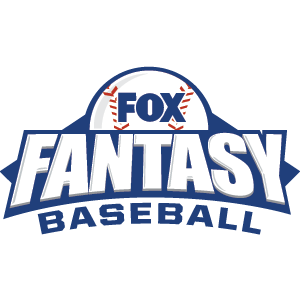 FOX Fantasy Baseball
Join or Create a Free League
Play Now!