Fantasy QBs are dime a dozen
When one thinks of the upper echelon of fantasy performers, Drew Brees will inevitably come to mind. The venerable Saints signal caller submitted another outstanding campaign in 2010, passing for over 4,600 yards with 33 aerial scores. Yet, evaluating by last season's QB rating, Brees was uncommonly ordinary, ranking 12th in the league.
Granted, QB rating doesn't necessarily translate to fantasy success, and by no means am I implying there were 11 field generals better than Brees (although his 22 interceptions were disconcerting). Rather, this stat illustrates the current depth around the league at quarterback. Indirectly, it also highlights why you shouldn't waste any early-round picks in your draft on the position.
Since the implementation and enforcement of receiver-friendly rules in the mid-2000s, the NFL has become a pass-happy spectacle. In 2000, 13 quarterbacks eclipsed the 3,000-yard plateau; last season, 22 passers accomplished said feat. Whereas the early part of the decade was dominated by teams like Baltimore, Tampa Bay, New England and Pittsburgh that relied on the run, the past two Super Bowl champs featured offenses built on the airborne attack. (For all you Tom Brady backers, the New England QB averaged 3,480 yards, 24 touchdowns and 13 interceptions in four seasons before 2005. While effective, he was far from a fantasy stud.) Even the Steelers have shed their ground game reputation, as Ben Roethlisberger tossed for 3,200 yards in just 12 games last season.
Thanks to this trend, the group of viable fantasy quarterbacks has expanded. More importantly, the discrepancy between the proficient and pedestrian has narrowed. Aaron Rodgers and Matt Ryan, two of the more talented arms in the league, tied for sixth in touchdown passes in 2010 with 28 scores. Sitting just a few scores back sat a mass of mediocrity in Carson Palmer, Jay Cutler, Ryan Fitzpatrick and David Garrard. The latter all fell in the later rounds of fantasy drafts, if selected at all.
Not to say there isn't a stratum above the rest. The mobility of Rodgers and Michael Vick makes the gunslingers infinitely more valuable in the fantasy forum, while Brady's 36 touchdowns to a scant four picks certainly paid dividends to owners in 2010. However, fantasy stalwarts like Peyton Manning and Brees, thanks to their high interception accumulations, failed to rank far ahead of guys like Matt Cassel, Joe Flacco and Kyle Orton in the final quarterback standings. All fine players in their own right, they're rarely, if ever, mentioned in the same breath as Manning, Brees and Brady.
Which is to say this: don't feel pressured into selecting a perceived "high-end" passer in your draft. As noted above, you can find a respectable arm fairly late in the drafting process. Rodgers, Brady and Philip Rivers, all projected early-round picks, will undoubtedly deliver for your team this season. But guys like Cassel and Sam Bradford have the capability to be serviceable at a bargain rate.
The upshot to the league's affinity for the air game, as well as the spreading popularity of installing carry-by-committee deployments, has made the fantasy running back a dying breed. Whereas functional fantasy quarterbacks are a dime a dozen, only seven backs amassed 300 or more carries last season. Because of this scarcity, use your early round picks to snag the lucky few that aren't splitting time in the backfield.
Admittedly, Vick and Rodgers have the potential to serve as foundations for fantasy squads, and the aptitude of Brady and Rivers make them intriguing prospects as well. It's also worth noting that some leagues' scoring setup favors quarterbacks, so inspect your format's rules carefully. That said, the safer route when building your team this season is to practice patience when selecting someone under center. You may raise a few eyebrows with your picks, but it will help pave the way to a successful fantasy campaign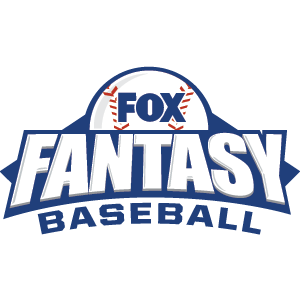 FOX Fantasy Baseball
Join or Create a Free League
Play Now!