We count down Harmon's top fantasy QBs
The free agent carousel has finally slowed down. The numbers of texts, Tweets and Facebook updates that I've read discussing possible destinations for free agent and trade prospects numbered in the thousands. I probably helped skew the numbers in terms of "length of visit," as my browsers remained fixed on those sites.
With the initial rush now over, it's time to start updating my positional fantasy analysis for 2011. In the coming days, I will present updated positional analysis and new sleeper and flop pieces following this flurry of activity.
The clock is now ticking toward the start of the NFL season. I'm sorry to have lost the Hall of Fame Game between the Rams and Bears, but let's focus on the positive. We're a little more than a month from strapping it on for the season opener between the Saints and Packers.
Wipe the drool from your mouth and focus. Let's get things started with the quarterback position.
32. Chad Henne, MIA:
Analysis: Miami fans were hopeful to see Ryan Mallett or another rookie enter the fray during the NFL Draft. Instead, fourth-year quarterback Chad Henne stands as the lone quarterback on the roster. Henne completed 61.4% of his pass attempts last season, but his penchant for misfires (19 interceptions) have fans clamoring for another option. I'm sure you've heard the "We want Orton!" tapes.
He will face competition from Matt Moore, but returns reliable targets in Brandon Marshall and Davone Bess if he wins out.
31. Bruce Gradkowski, CIN:
Analysis: Owner Mike Brown spoke of rookie Andy Dalton as his starting quarterback recently, but I suspect that Gradkowski opens the season under center. The length of the lockout likely slows Dalton's development and the team's willingness to thrust him under center.
The well-traveled quarterback out of Toledo (stops in Tampa Bay, Cleveland and Oakland) has posted a few fantasy-worthy dates in his career. He'll have capable options at his disposal with Jerome Simpson, Andre Caldwell, Jordan Shipley and Harmon favorite Jermaine Gresham. And, he'll have no trouble two-stepping to hand the ball off to Cedric Benson 20 times.
30. Jason Campbell, OAK:
Analysis: Barring a huge move this summer, Campbell remains under center for the Raiders this fall. He completed 59% of his pass attempts last season with 13 touchdowns against eight interceptions and a lost fumble. Campbell certainly isn't an overwhelming option, but he has been fairly efficient during his career. He owns a 60.8% career completion rate.
The Raiders are still seeking consistency in the receiving corps. The best receiver on the team, tight end Zach Miller, signed with Seattle. Jacoby Ford is a home run threat, but can he become a consistent option? Will Louis Murphy and Chaz Schilens step up their games?
29. Alex Smith, SF:
Analysis: I don't know that I need to break down Smith's game. The 49ers drafted their quarterback of the future in Colin Kaepernick, so Smith's reign as the team's starter is certainly in jeopardy. However, the extension of the lockout precludes a full schedule of offseason workouts, thereby slowing Kaepernick's introduction to the unit.
Smith completed 59.6% of his pass attempts with 14 touchdowns and 10 interceptions. He has three strong receiving options in Vernon Davis, Michael Crabtree and Josh Morgan. Crabtree needs to put forth a more consistent effort in his third year to keep Smith under center.
28. Colt McCoy, CLE:
Analysis: McCoy was impressive at times as a rookie in 2010. He completed 60.8% of his pass attempts and guided the team to wins over New Orleans and New England.
Cleveland fans are excited about his sophomore season with Madden cover boy Peyton Hillis behind him and emerging options Brian Robiskie and Mohammed Massaquoi on the wings Lest we forget, deep threat and return specialist Josh Cribbs returns, and the Browns may have found a future star in Greg Little, a 6-foot-3 second-round selection out of North Carolina. Look for another big year from Ben Watson (68 receptions last season) as McCoy matures under center.
27. Tarvaris Jackson, SEA:
Analysis: I'm not expecting world-beating efforts out of Jackson, but aren't you a little bit intrigued by this offense? Jackson reunites with former Minnesota coach Darrell Bevell and deep threat Sidney Rice in Pete Carroll's offense. He has two strong pass-catching tight end options in John Carlson and new signee Zach Miller (the former Oakland star) alongside 2010 reclamation project Mike Williams and Ben Obomanu. I'll hang a star on him.
26. Tim Tebow, DEN:
Analysis: As of this writing, Kyle Orton is scheduled to stay in Denver and assume the reins as the team's starter. Still, I can't help but wonder what it will take to switch that up?
Tebow passed for 513 yards in the final two games of the season with three touchdowns and three interceptions. He finished the season with five passing touchdowns and six rushing touchdowns. Remember, most of the output came against the horrid Houston pass defense.
Questions regarding his ability to make plays consistently downfield have not dissipated.
25. Donovan McNabb, MIN:
Analysis: McNabb didn't exactly mesh with the Shanahans in 2010, and he's barking out signals in Minnesota for 2011. He's never been a dominant fantasy force, save his 2004 pairing with Terrell Owens in Philadelphia when he threw 31 touchdown passes. But, he's been fairly consistent.
McNabb averaged 260 passing yards and threw only 14 touchdowns against 15 interceptions last season. It was the highest interception total of his career and his back and forth with Mike Shanahan put Rex Grossman into our fantasy discussions again.
McNabb goes to a unit, if only as the placeholder for Christian Ponder, that fits his skills well. The Vikings have two strong pass-catching tight ends in Visanthe Shiancoe and Kyle Rudolph and a game-changer downfield in Percy Harvin. Michael Jenkins is a solid possession receiver.
There are big questions about the state of the offensive line and how long McNabb's leash will be as Ponder grows.
24. Matt Hasselbeck, TEN:
Analysis: Hasselbeck received a huge gift when Kerry Collins retired. He immediately signed with the Titans to start while first-round pick Jake Locker acclimated to the league. Hasselbeck has a premier deep threat at his disposal in Kenny Britt and a potential star in tight end Jared Cook (write it down). Damian Williams, Nate Washington and Justin Gage round out the receiving corps for Hasselbeck, but this offense continues to run through Chris Johnson.
23. Cam Newton, CAR:
Analysis: What else is there to say about Newton that we haven't covered in the pre-draft rambling? Newton has a big arm and the ability to make plays with his legs. His improvisational skills will be on display with regularity as Newton translates his game to the next level.
He receives an immediate boost in protection with tackle Jeff Otah returning from injury, and the team did well to re-sign its top free agents (DeAngelo Williams and Steve Smith). Most importantly, the Panthers added two pass-catching tight ends in Jeremy Shockey and former Chicago stud Greg Olsen.
David Gettis and Brandon LaFell will be intriguing to watch as sophomores.
22. Ryan Fitzpatrick, BUF:
Analysis: The Bills had several opportunities to grab a quarterback during the NFL Draft. Instead, Buffalo passed on these options and demonstrated great support of Fitzpatrick. He was a fantasy hero for a long stretch in 2010, as he and Stevie Johnson became one of the league's top tandems. Fitzpatrick averaged 230.8 yards per game with 23 touchdowns against 20 turnovers (15 interceptions).
He has the mentality of a cornerback and continues to push the ball downfield, regardless of past misfires. The team returns deep threat Lee Evans opposite Johnson and added a versatile weapon in Brad Smith, who will be mighty intriguing under Chan Gailey.
21. David Garrard, JAC:
Analysis: Garrard remains the starter for 2011 as third-round selection Blaine Gabbert adapts to the NFL grind. He completed 64.5% of his pass attempts last season and threw a career-high 23 touchdown passes. Garrard threw multiple touchdown passes in eight games last season.
The Jaguars shuffled the receiving corps somewhat this offseason. Mike Sims-Walker signed with the Rams, leaving 2010 breakout performer Marcedes Lewis and "Hail Mary" hero Mike Thomas are the top returning options. Jacksonville is counting on Jason Hill, a former third-round selection of the 49ers, to make a splash.
My main concern is that Del Rio will make a switch to Gabbert if things go south.
20. Kyle Orton, DEN:
Analysis: Orton came to camp prepared to battle the Tim Tebow fever. By the end of the first week, Orton apparently reclaimed his role as the team's starter. He passed for 3,653 yards in 13 games last season as the Broncos engaged in shootout after shootout (he'd passed for 3,802 yards in 2009).
Things should settle down somewhat in 2011, but Rome wasn't built in a day. John Fox's efforts to recreate the success of his run-first and defensive-minded Carolina teams will take some time.
Top option from 2010 Brandon Lloyd returns to lead a retooled receiving corps. The team is counting on sophomores Demaryius Thomas and Eric Decker to assume larger roles following the departure of Jabar Gaffney. Former fantasy hero Eddie Royal is one to watch as camp unfolds, and obviously much of Knowshon Moreno's value comes from his ability to slide out of the backfield as a receiver.
19. Kevin Kolb, ARI:
Analysis: Kolb never had a chance. He was injury early in 2010 and spent most of the season on the sidelines following Michael Vick's return to the field. Kolb appeared in seven games last season, producing 1,197 yards with seven touchdowns, seven interceptions and three lost fumbles.
Larry Fitzgerald owners are obviously excited about his arrival following the "lost" 2010 season. He still nearly amassed 1,200 receiving yards despite spotty (a generous term) quarterback play. Todd Heap was brought in to move the chains and help in red zone offense.
Questions remain about the rest of the Arizona receiving corps. Andre Roberts and Early Doucet (sleeper) are intriguing, but does the team go out and add one of the remaining veteran options? Jay Feely has been vocal about the players' desire to see Braylon Edwards in a Cardinals uniform.
18. Mark Sanchez, NYJ:
Analysis: Sanchez took a big step forward last season for the Jets. He averaged 42.8 additional yards per game while increasing his touchdown total with fewer interceptions. The Jets remains a run-first attack and the team has run deep into the playoffs, but the onus is on Sanchez to improve his completion percentage in his third year. Sanchez completed only 54.8% of his attempts in 2010.
To help matters on that end, the Jets immediately re-signed top option Santonio Holmes at the start of free agency and pulled an upset in the Plaxico Burress sweepstakes. Tight end Dustin Keller has a high ceiling if things break correctly in this attack. Second-year running back Joe McKnight may assume a large role as a receiver out of the backfield as LaDainian Tomlinson's role dwindles.
I'll be curious to see how the Jets address the third slot. Does Braylon Edwards return at a lower price? Is Jerricho Cotchery going to stay?
17. Sam Bradford, STL:
Analysis: Bradford was mighty impressive as a rookie despite myriad moving parts in the St. Louis receiving corps. He averaged 219.5 passing yards per game and produced 19 total touchdowns (18 passing) against 17 turnovers.
The Rams possess an improving offensive line, but questions remain in the receiving corps. Is the signing of Mike Sims-Walker enough to put this offense over the top? He teams with Brandon Gibson, Danario Alexander and Donnie Avery, who returns from injury (Alexander and Avery are slapped with sleeper tags). There are two rookies in the mix (Austin Pettis and Greg Salas) and everyone loves PPR hero Danny Amendola. I expect to see an improvement in his touchdown-to-interception ratio, but I don't anticipate a huge uptick in yardage (he did pass for 3,512 yards last year). Josh McDaniels will still rely heavily on workhorse running back Steven Jackson.
Check back tomorrow for fantasy QBs 16-1.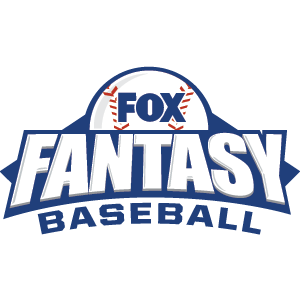 FOX Fantasy Baseball
Join or Create a Free League
Play Now!