Projected turnover leaders: Jets will be more aggressive
Tell me you're not one to blitz like crazy on Madden? What's better than doing the AFL-type sprint to the line to disrupt your opponent?
OK, well that's probably why I was prone to give up the big play back in the day when I failed to reach the quarterback.
As you think about the high-profile players in the NFL (and the high-dollar endorsement deals that follow), your mind fills with images of quarterbacks, running backs and wide receivers. Rarely do you see defensive players thrust into the media spotlight. We do have a few, with Ray Lewis, Brian Urlacher, Michael Strahan and Shawne Merriman all getting their moments in the sun. I can keep going, but you get the point. Defensive players receive glory in their hometowns and the spotlight on our FOX Sports telecasts, to be sure, but many of these players toil in anonymity on a national scale.
In this final projections piece in preparation of the start of training camp, I'm focusing my attention on the defenses again. The pass-rushing heroes were put in the spotlight in my previous column as the team sack leaders were identified. This time, I'm pairing the blitzing schemes with the all-around playmakers to assess the top turnover-producing units of 2009.
1. New York Giants
The front seven on this squad is positively frightening and will be causing some long nights for O-Line coaches and tackles around the league. You take the dominance of Justin Tuck and Mathias Kiwanuka from 2008 and throw a healthy Osi Umenyiora back into the mix. Chris Canty was added to work alongside Barry Cofield and company in the interior rotation. There's potential for pressure on every down, thereby resulting in a huge turnover total.
2008 Turnover Total: 22
2009 Projection: 39
2. Pittsburgh Steelers
When you think about the Steelers, you think about the running game (images of Franco Harris and Jerome Bettis quickly leap to mind) and an aggressive, attacking defense. James Harrison is a beast, and we saw LaMarr Woodley grow into a fearsome presence in his second year (11.5 sacks last season). Add the calculated blitzes from the secondary and you've got a recipe for tipped balls, errant passes and fumbles galore.
2008 Turnover Total: 29
2009 Projection: 37
3t. Philadelphia Eagles
The attacking style of Jim Johnson's defense is a sight to behold. Trent Cole and Juqua Parker (14 sacks between them off the edges) team with Darren Howard (10 sacks) to generate ample pressure up front. This unit usually ranks among the league leaders in sacks, and that portends to playmaking opportunities in the secondary. It will be interesting to watch this unit at the start of the 2009 campaign, as many of the familiar faces have moved on to new homes. Still, the frenetic pace of Johnson's schemes has me optimistic that they'll produce big returns for fantasy owners in 2009.
2008 Turnover Total: 29
2009 Projection: 36
3t. Chicago Bears
Perhaps I'm overly optimistic, but I'm a believer in the Bears as a potential rebound candidate for fantasy owners this year following an uneven 2008 season. The Bears added Rod Marinelli to help boost the play of the defensive line, and his presence could help Adewale Ogunleye, Tommie Harris, Alex Brown and Mark Anderson wreak havoc on opposing offensive lines. Brian Urlacher and Lance Briggs continue to hold down the middle, but it's really just a question of whether the secondary is healthy and up to par. This team generated 22 interceptions last season, but the overall play was spotty at best. Marinelli's efforts on the D-Line should make their jobs easier and leave them less exposed.
2008 Turnover Total: 32
2009 Projection: 36
5. New York Jets
We still await the quarterback battle to come in New York this summer in the aftermath of the brief Brett Favre era. New coach Rex Ryan brings Bart Scott, Jim Leonhard, Marques Douglas and an attacking mentality from Baltimore. The team will need continued strong play on the interior in order to allow Douglas and Shaun Ellis to bring persistent pressure from the edges. The secondary was fortified by the addition of veteran Lito Sheppard to work opposite Darrelle Revis. Their work on the corners permits Ryan to gamble with his linebackers and force the issue.
2008 Turnover Total: 30
2009 Projection: 34
6. Baltimore Ravens
I'm intrigued to see the Ravens up close and personal in my training camp tour. There have been numerous shifts in this unit. Rex Ryan is off to New York, taking with him several starters from last year's unit. However, the Ravens added healthy, younger cornerbacks in Fabian Washington and Domonique Foxworth. Improved play on the corners should allow newly re-signed Terrell Suggs and longtime hero Ray Lewis to make plays. I expect to see more consistent play from the cornerbacks, thereby resulting in more takeaways.
2008 Turnover Total: 34
2009 Projection: 33
7. San Diego Chargers
Per his Tweets, Shawne Merriman is ready and motivated to return to his place among the NFL's elite. He's healthy, as is Antonio Cromartie, who played through a serious injury last year. The team needs Luis Castillo to return to his pre-2008 form, and I believe that Merriman's return elevates his game. With everyone healthy, I'm expecting to see the Chargers back among the leaders in all defensive categories. We know that the San Diego offense will continue to put pressure on opposing offenses, and that means pressure from Merriman, Shaun Phillips and company to force errant throws.
2008 Turnover Total: 24
2009 Projection: 33
8. Miami Dolphins
The Dolphins switched things up a bit in 2009, and that allowed Joey Porter to roam freely and put himself among the top candidates for Defensive Player of the Year honors. The play of Jason Ferguson in the middle of the line helped Miami improve markedly against the run and force third-down opportunities for the secondary. Although some components of the secondary are still question marks behind Will Allen, the linebacking corps gets me excited about the unit's prospects to deliver a big turnover total in 2009.
2008 Turnover Total: 30
2009 Projection: 32
9. Minnesota Vikings
The addition of Jared Allen gave the Vikings a formidable presence on the outside edge. The brilliance of Pat and Kevin Williams on the interior helped to create one-on-one matchups on the edges. Assuming that they're ready to roll (suspensions still in limbo), we can reasonably expect the Vikings to bring massive pressure up front. Now, it's just a question of whether the secondary can capitalize on those opportunities.
2008 Turnover Total: 25
2009 Projection: 31
10. Green Bay Packers
The Packers will change up their defense under Dom Capers, thereby shifting the roles of Aaron Kampman and A.J. Hawk. Both players should excel in Capers' attacking system, and the return of Nick Barnett bolsters this unit's profile right off the bat. In addition to Barnett's return, the Packers added B.J. Raji in the draft, an imposing player who should immediately pay dividends at the point of attack. The big question concerning this unit is whether Charles Woodson and Al Harris can continue to make plays in coverage.
2008 Turnover Total: 28
2009 Projection: 30
11t. Tennessee Titans
As I've stated before, Jeff Fisher's winning formula in Tennessee has always been predicated on a strong run game and dominant defense. That formula will be applied once again in 2009, although the defense did lose a huge component on the interior when Albert Haynesworth signed with Washington. Jim Schwartz also vacated the coordinator position, but the consistency of the defense through Fisher's tenure indicates that the transition should be fairly smooth. Kyle Vanden Bosch and Jevon Kearse will bring pressure off the edges, putting balls in play for Cortland Finnegan, Michael Griffin and Chris Hope.
2008 Turnover Total: 31
2009 Projection: 29
11t. Houston Texans
The calls for the Texans to make a move in the AFC South are becoming deafening. We obviously love the play of Mario Williams and DeMeco Ryans, but we're still waiting on Amobi Okoye to come into his own in his third year. Rookie Brian Cushing from USC may serve immediately as an additional pass rusher, thereby giving Dunta Robinson opportunities to make plays. We'll answer some of the outstanding questions regarding the secondary during camp.
2008 Turnover Total: 22
2009 Projection: 29
11t. Buffalo Bills
The Buffalo offense received its boost when Terrell Owens signed on the for 2009 season. The defense needs Aaron Schobel to come back healthy to boost the pass rush, and I'm very intrigued about the physicality of rookie Aaron Maybin and the continued growth of Paul Posluszny. Maybin could be an interesting pure pass rusher for Dick Jauron's squad and third-down specialist to force errant throws. If the offense produces as expected, the Buffalo defense should be of help to fantasy owners (NE weeks excepted, of course).
2008 Turnover Total: 22
2009 Projection: 29
14t. Dallas Cowboys
How about those Cowboys? Seriously, what should we be thinking about the Cowboys this season? The offense is changing things up in the post-T.O. world, and the defense might be thrust front and center for Wade Phillips. It all begins with DeMarcus Ware and his lofty sack total, but I'm somewhat concerned about the departures of Chris Canty and Greg Ellis. The Cowboys expect offseason acquisition Igor Olshansky to help replace a portion of Ellis' sack total while working opposite Marcus Spears. They'll also need Jay Ratliff to repeat his strong 2008 performance in order to let the playmakers go to work.
2008 Turnover Total: 22
2009 Projection: 28
14t. Washington Redskins
Washington made a big splash this offseason by signing Albert Haynesworth to a monster contract. Haynesworth generated 15 sacks of his own and countless pressures for the Titans last season, and his presence in the middle makes the defensive ends that much more effective. I'm intrigued to watch rookie linebacker Brian Orakpo work into the mix. There's some concern about the secondary (which DeAngelo Hall do you get for a full season?), but I have to believe that a healthy Haynesworth thrusts this squad into the upper-half of this category.
2008 Turnover Total: 18
2009 Projection: 28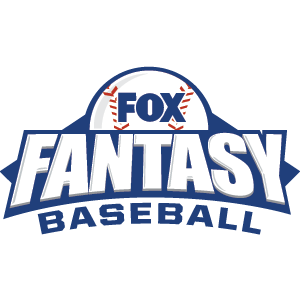 FOX Fantasy Baseball
Join or Create a Free League
Play Now!