Projected PAT leaders: Gostkowski is a machine
I hit "Play" on my DVD player and sat down to piece together this year's PAT projections.
With Excel opened, I started to input numbers and pulled up last year's sheet. The opening to that piece spoke of an earthquake hitting Southern California. Interestingly, we experienced another earthquake while I wrote this piece. The ground shook only for a short time, causing only a moderate shift in the photos on the ledge.
We take for granted the short boot from 13 yards following a touchdown. In fact, a four-part mini-play evolves. Snap, hold, blocking and the kick all line up in perfect time to execute such a seemingly simple play. It's done so perfectly and so seemingly routinely that we take the result for granted.
1. Stephen Gostkowski, New England Patriots
I don't know that I need to belabor the point. In his three-year NFL career, Gostkowski has been a veritable PAT machine. He's racked up a total of 157 PATs, including that ridiculous total of 74 PATs in the Patriots' record-breaking 2007 campaign. Barring some confluence of disastrous circumstances, Gostkowski will definitely rank among the league's leaders with Tom Brady under center.
2008 PAT Total: 40
2009 PAT Projection: 56
2. Nate Kaeding, San Diego Chargers
The efficiency of the San Diego offense during the past five years has been positively frightening. Despite injuries to key players at times, the Chargers have perennially ranked among the league's highest-scoring units. Kaeding has averaged 50.6 PATs during his five-year career and has never kicked fewer than 46 PATs in a season.
2008 PAT Total: 46
2009 PAT Projection: 51
3t. Neil Rackers, Arizona Cardinals
The Arizona offense obviously rates as one of the most potent in the game. The passing attack is back in full effect, and the running game was fortified by the selection of Beanie Wells in this year's draft. Rackers has benefitted from Kurt Warner's brilliant play, having converted an average of 41 PATs during the past three years.
2008 PAT Total: 44
2009 PAT Projection: 48
3t. Mason Crosby, Green Bay Packers
The Packers didn't miss a beat in the 2008 season following the switch from Brett Favre to Rodgers. Rodgers commanded the offense brilliantly and kept the second-year kicker out of Colorado busy. Crosby attempted only two fewer PATs in 2008 than he had with Favre under center as a rookie. I expect more of the same for the Packers in 2009.
2008 PAT Total: 46
2009 PAT Projection: 48
5t. David Akers, Philadelphia Eagles
Who doesn't love the makings of the Philadelphia offense this season? Akers is front and center as a top-notch fantasy option, as Donovan McNabb commands a talented unit. The veteran kicker has converted 36 or more PATs in his eight full seasons in Philadelphia.
2008 PAT Total: 46
2009 PAT Projection: 47
5t. Garrett Hartley, New Orleans Saints
Hartley took over the kicking duties at midseason and became an immediate fantasy contributor behind Drew Brees. He booted multiple PATs in every game in which he appeared, including five games with at least three conversions. The New Orleans offense is back and fully loaded for another big run. Hartley will contribute a strong point base behind this juggernaut.
2008 PAT Total: 28
2009 PAT Projection: 46
7. Robbie Gould, Chicago Bears
Following an inconsistent first full season in Chicago in 2005 (longer-range field goals were an issue), Gould found his groove for the Bears. In his four seasons as the placekicker, he has averaged 35 PATs. He's twice topped 40 PATs (47 and 41 in 2006 and 2008, respectively) and should be in a position to reach that mark again with Jay Cutler commanding the offense.
2008 PAT Total: 41
2009 PAT Projection: 44
8. Jason Elam, Atlanta Falcons
Elam benefitted from the quick acclimation to the NFL game by rookie Matt Ryan and the brilliance of running back Michael Turner. The veteran placekicker converted 42 PATs in his first year in Atlanta, a surprising output given the questions about the offense entering the season. The addition of Tony Gonzalez should keep the Atlanta offense moving, and I fully anticipate that Elam posts another big PAT total. Elam has averaged 40 PATs per season in his 16-year career.
2008 PAT Total: 42
2009 PAT Projection: 43
9. John Kasay, Carolina Panthers
The veteran placekicker established a new career mark with 46 PATs in 2008. Kasay became a strong weekly contributor to fantasy lineups during the second half when DeAngelo Williams went on a touchdown-scoring rampage. In fact, Kasay converted multiple PATs in 14 of 16 games last season. The two-pronged running attack is back, and a healthy Jake Delhomme should help keep the point tally rising.
2008 PAT Total: 46
2009 PAT Projection: 42
10. Ryan Longwell, Minnesota Vikings
Longwell converted 40 PATs for the first time since 2004, as the Minnesota offense put up points once again despite inefficiency at the quarterback position (he had 39 in 2007). Adrian Peterson is back to lead the scoring assault, and he will likely be aided by the aerial assault from Brett Favre. Longwell long benefitted from Favre's frequent touchdown tosses. Longwell eclipsed 40 PATs on six occasions as a member of the Packers.
2008 PAT Total: 40
2009 PAT Projection: 41
11. Kris Brown, Houston Texans
Brown has always proven effective as a longer-distance field goal provider. He's on the radar for the PAT category with expectations running high for the Houston offense. We're well aware of the receiving options and the brilliance of 2008 Fantasy Man-Crush award winner, Steve Slaton. In the past two years, Brown has converted 77 PATs despite quarterback shuffling because of injuries and inconsistent play.
2008 PAT Total: 37
2009 PAT Projection: 39
12t. Jeff Reed, Pittsburgh Steelers
The slow, methodical offense and strong defensive play of the Steelers has long made Reed a fantasy factor in this category. Reed has converted 40 or more PATs in four of his past five seasons and has averaged 39.8 attempts since 2003. The formula remains the same for 2009, and we can reasonably expect Reed to rank in the upper-tier of this category again.
2008 PAT Total: 36
2009 PAT Projection: 38
12t. Rob Bironas, Tennessee Titans
Bironas will always be known as the man with the golden leg following his record-breaking game in 2007. He's also produced a strong point base for fantasy owners on the back-end of the strong two-pronged running game, efficiency of Kerry Collins and fierce defense. Bironas has averaged 32.5 PATs in his four years with the Titans.
2008 PAT Total: 40
2009 PAT Projection: 38
12t. Adam Vinatieri, Indianapolis Colts
Vinatieri's place in NFL history for his clutch field goals is secure. In the fantasy realm, he's taken a hit because of the lack of field goal potential (four straight seasons with fewer than 30 attempts). However, whether in New England or Indianapolis, Vinatieri has always kicked behind a potent offense. Vinatieri has averaged 43.3 PATs in his three years in Indianapolis.
2008 PAT Total: 43
2009 PAT Projection: 38
15. Rian Lindell, Buffalo Bills
Lindell has long been a strong option for fantasy owners in leagues that offer bonus scoring. He is on the radar this season as an all-around performer and possible sleeper. Well, the sleeper tag generally doesn't apply to kickers, but you get the drift.
He converted 34 PATs last season despite inefficiencies in the Buffalo offense, particularly in the passing game. Lindell's stock is pointing north with the acquisition of Terrell Owens, who immediately opens up the passing game and will help push the issue in the red zone.
2008 PAT Total: 34
2009 PAT Projection: 37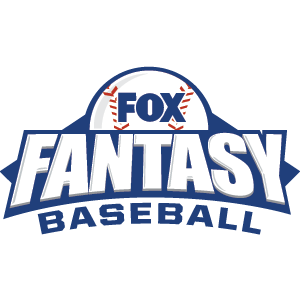 FOX Fantasy Baseball
Join or Create a Free League
Play Now!