Projected FG leaders: Bironas to stay busy
They're the afterthought on draft day.
With the exception of that brief period when Mike Vanderjagt was the big "reach" pick in the middle of drafts, owners fill all other positions and then begin the traditional round dedicated to kickers. That's the fastest round of the draft, as many owners have already checked out.
Part of the logic falls to the "plug-and-play" quality of the kicker slot. Owners seek the glorious matchup plays and guarantees of banking points against horrid defenses. The difference between the first kicker selected and the last isn't very stark overall. It's the week-to-week output that moves the needles (remember Rob Bironas' record-breaking week in 2007?).
With that said, we can't downplay the importance of the position in the fantasy realm. Stealing an extra point or two in a given week can get you on track for a championship run. We take into account the productivity of the kickers' respective offensive units in shuffling the deck.
In this piece, I'm forecasting the field goal category and the potential leaderboard for 2009.
1. David Akers, Philadelphia Eagles
The Philadelphia offense was healthy and effective during the 2008 season, and that resulted in a heavy workload for Akers in his 11th NFL season. He set new career marks in attempts (40) and conversions (33). In his nine seasons as a full-time placekicker, Akers has averaged 30.6 field goal attempts, and his 15 attempts from distances of 40 yards or longer means that there's plenty left in his leg. The Philadelphia offense is stacked for 2009, and the defense will provide for more than a few short field opportunities. Akers could challenge last year's career mark.
2008 FG Total: 33
2009 FG Projection: 34
2. Josh Brown, St. Louis Rams
Brown set a new career mark with 31 field goals in his first year in St. Louis. The Rams offense was in shambles, fraught with injuries, leaving Brown to convert multiple long-distance tries. He converted six tries from distances beyond 50 yards and 10 from 40-49 yards. In fact, Brown has converted three or more attempts from distances of at least 50 yards in four consecutive seasons.
I'm optimistic that the Rams post a more consistent offensive effort this season. St. Louis bolstered the offensive line on draft day, and all of the components return healthy. He's averaged 28 field goal conversions in the past three years, and while a slight dip might be in order (more PATs?), I'm optimistic that the offense affords Brown ample tries.
2008 FG Total: 31
2009 FG Projection: 33
3. Rian Lindell, Buffalo Bills
Lindell has been one of the most active kickers in the league for many years. During the past eight years as a full-time kicker between Seattle and Buffalo, he has averaged 29.75 field goal attempts per season. He's averaged 23.75 field goal conversions during this period, many of which have come from longer distances. The addition of Terrell Owens and the continued growth of Trent Edwards should keep Lindell among the league leaders in 2009.
2008 FG Total: 30
2009 FG Projection: 31
4. Rob Bironas, Tennessee Titans
Jeff Fisher's winning formula has always been predicated on two things: the Titans play great defense and run a slow, methodical ball-control offense. That style of offense, of course, portends to a heavy workload for the placekicker. Since assuming the placekicker role in 2005, Bironas has averaged 32.25 field goal attempts. He converted an astounding total of 15 field goals from distances of at least 40 yards. The lone tweak to the formula for 2009 is the absence of Albert Haynesworth. The other components remain and will keep Bironas trotting onto the field with great regularity.
2008 FG Total: 29
2009 FG Projection: 30
5t. Matt Bryant, Tampa Bay Buccaneers
I don't know who wins the Tampa Bay quarterback slot. Does Byron Leftwich beat out Josh Freeman? We'll figure that out in camp. However, I do know that there are some effective options at running back and receiver who should be able to move the ball and put Bryant in position to help fantasy owners.
2008 FG Total: 32
2009 FG Projection: 29
5t. Stephen Gostkowski, New England Patriots
We knew Gostkowski was an extra-point machine following his first two years with the Patriots and that he was capable of short field goal makes. Last year, Tom Brady's injury put Gostkowski front and center. He converted 26-of-28 attempts from distances of at least 30 yards, including 10-of-12 from 40-49 yards. That's a mighty impressive feat, and it answered any questions that may have remained about Gostkowski's aptitude.
Brady's back and ready to roll, and we can reasonably expect the New England offense to continue its dominance. Gostkowski might post a few less field goal tries (he's averaged 30 in the past three years), but this offense will continue to keep the pressure on opponents.
2008 FG Total: 36
2009 FG Projection: 29
7t. Jason Elam, Atlanta Falcons
The 2008 Atlanta Falcons exceeded all expectations, with Michael Turner dominating on the ground and rookie Matt Ryan playing like a seasoned veteran. Elam converted 29 field goals last season, his highest output since 2004. In his 16-year NFL career, Elam has averaged 26.5 field goal attempts. He's racked up 26 or more field goal conversions in eight consecutive seasons.
Ryan has another weapon at his disposal in tight end Tony Gonzalez to work alongside Roddy White, and I fully expect Turner to continue to chew up field. The steady veteran will undoubtedly pile up attempts again in 2009.
2008 FG Total: 29
2009 FG Projection: 28
7t. Phil Dawson, Cleveland Browns
There was one positive to be taken from the abysmal effort by the Browns in 2008. Dawson established a new personal best with 29 field goal conversions. In the past two years, Dawson extended his range with four field goal makes in eight tries from distances of at least 50 yards.
I don't believe we see a dramatic improvement in the Cleveland offense this season, and that likely means that Dawson will be active again. He's attempted at least 29 field goals in five consecutive seasons, and I see that streak extending in 2009.
2008 FG Total: 30
2009 FG Projection: 28
9t. Joe Nedney, San Francisco 49ers
Nedney generated a huge year for the 49ers in what was otherwise another inconsistent season. He converted 29 field goals to tie his career mark set in 2006. In his past four seasons in San Francisco, Nedney's averaged 25.25 field goal conversions while demonstrating good range.
I'm cautiously optimistic about the San Francisco offense for 2009. Frank Gore is a beast, and the addition of Michael Crabtree helps fortify the passing game for Shaun Hill (or whoever wins the job). The offense will move the ball more effectively, and the San Jose State product has the leg to finish drives.
2008 FG Total: 29
2009 FG Projection: 27
9t. John Kasay, Carolina Panthers
The Carolina offense dominated last season, with DeAngelo Williams and Jonathan Stewart plowing toward the goal-line behind a fortified offensive line. Kasay cleaned up any stalled drives, converting 28-of-31 attempts for John Fox's squad. He's averaged 29.25 attempts in his 16 full NFL seasons (13 or more games in all but the 2002 season). The two-headed running attack is back for another run, and Jake Delhomme, Steve Smith and company should continue to move the chains. I'm optimistic that we see another big year from the steady veteran.
2008 FG Total: 28
2009 FG Projection: 27
9t. Kris Brown, Houston Texans
In his 10 NFL seasons, split between Pittsburgh and Houston, Brown has been a real-life version of "Super Jock." He's averaged 29.4 field goal attempts per season, including a ridiculous total of 44 attempts for the Steelers in 2001. Brown has demonstrated a strong leg during his career, with 44.8 percent of his attempts coming from distances of at least 40 yards.
This year's Houston squad is one that has many fantasy owners excited, and I'm right there with them. I expect to see growth from Matt Schaub and a more consistent effort from the offense. That projects to a healthy field goal total from Brown.
2008 FG Total: 29
2009 FG Projection: 27
9t. Robbie Gould, Chicago Bears
Gould has excelled in his four years in Chicago, proving to be effective from longer distances despite the weather elements. He's converted 82.1 percent of his attempts from 40-48 yards during the past three years. The arrival of Jay Cutler will help to stretch the field and extend drives, putting Gould near the top of the charts in this category once again. Gould has averaged 32 field goal attempts in the past four years while averaging 27.5 conversions.
2008 FG Total: 26
2009 FG Projection: 27
13. Shayne Graham, Cincinnati Bengals
Graham performed well for the Bengals in what was otherwise a lost 2008 season. He converted 9-of-11 attempts from 40-49 yards and 21-of-24 attempts overall. Graham accomplished these feats despite the absence of Carson Palmer. In the four years prior, Graham averaged 31.75 field goal attempts and 27.75 field goal conversions. With Palmer back under center, we can anticipate a more consistent effort from the Cincinnati offense.
2008 FG Total: 21
2009 FG Projection: 26
14. Nate Kaeding, San Diego Chargers
As expected, the San Diego offense put up a sizable point total in 2008. Philip Rivers commanded the unit brilliantly and excelled despite injuries to Antonio Gates and LaDainian Tomlinson. The lack of a consistent effort certainly didn't hurt, and that put Kaeding in position for a career year as well.
Kaeding established a new career mark with 27 field goals last year. In the past three years, he's averaged 25.7 field goal conversions with a mountain of PATs. L.T. and Gates are healthy, meaning that this juggernaut should continue its scoring assault in 2009. Kaeding has averaged 23.6 field goal conversions in his five-year career.
2008 FG Total: 27
2009 FG Projection: 25
15. Josh Scobee, Jacksonville Jaguars
Scobee returned from an injury-shortened 2007 campaign to post solid numbers in 2008. Despite obvious deficiencies on the injury-riddled Jacksonville offensive line, Scobee converted 19-of-25 attempts. I'm optimistic that a healthy offensive line and the arrival of Torry Holt will help move the chains more consistently this season. Scobee had averaged 24.3 field goals in his first three years in Jacksonville before an injury-shortened 2007 season and last year's offensive struggles.
2008 FG Total: 19
2009 FG Projection: 23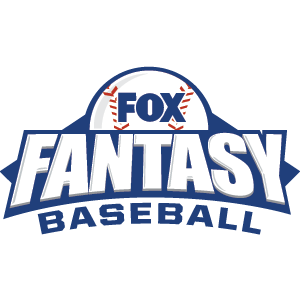 FOX Fantasy Baseball
Join or Create a Free League
Play Now!