Week 6 FPPG: Henne up, Rivers down
Through five weeks, our Position vs. Fantasy Defensive Points Allowed tool has become a pretty good guide to help you find good matchups. It'll get stronger as the season progresses, of course. Even the Peyton Manning Effect – which makes teams' stats look terrible because of one horrible week against the Broncos – is starting to level off a bit.
As always, please remember that the players listed are mostly meant to be borderline guys, who need reasons for you to play or bench them. You won't see recommendations to start Adrian Peterson and Jimmy Graham, because you should always start Adrian Peterson and Jimmy Graham. Make sense? Good.
Note: The fantasy points per game (FPPG) referenced below are from FOXSports.com standard leagues, and always refer to the position being discussed.
Week 6 Byes: Falcons, Dolphins
Thursday game: Giants at Bears
Quarterbacks
Stay away: Philip Rivers, Chargers (vs. Colts)
Rivers has been better than expected this season, but he's also been a bit inconsistent, with three games of 400-plus passing yards, and two others with less than 200. On Monday, Rivers faces an improved Colts' D that ranks ninth with 14.3 FPPG allowed to opposing quarterbacks, and sixth in pass defense with just 201.4 passing yards per game allowed. I've got Rivers at QB13 this week – not a must-bench, but certainly benchable despite his standing as fantasy's fourth-best passer so far this season.
Also:
– Terrelle Pryor has been a nice surprise, but his matchup against the seventh-ranked Chiefs' defense (14.2 FPPG allowed to opposing QBs) isn't a good one. Unless you've got Pryor backing up the vacationing Matt Ryan or the injured Michael Vick, you can probably start someone better.
Play, play, play: Chad Henne, Jaguars (@ Broncos)
You know why the Broncos rank last in the NFL in pass defense, and 26th with 25.9 FPPG allowed against opposing quarterbacks? Because they're destroying teams, forcing them to pass while coming from behind. There's a decent chance that the Jags will be down by 175 points at halftime on Sunday, so if Henne's arm doesn't fall off, he figures to put up solid passing numbers in a losing cause. If you need a replacement for the aforementioned Messrs. Ryan and Vick, or maybe if you're feeling a bit uneasy about Colin Kaepernick these days, rolling the dice with Henne for a spot start should pay off.
Also:
– Did you know that Jay Cutler has more fantasy points than Matthew Stafford, Tom Brady and Cam Newton? Cutler will probably finish the season somewhere in the QB15 range, but tonight against the woeful Giants (30th with 28.2 FPPG allowed to opposing QBs), he's in the fantasy QB1 discussion.
– Don't forget to get Robert Griffin III back in there against the league-worst Dallas fantasy defense (31 FPPG allowed to opposing QBs.) The Cowboys can't blame the Broncos for all their bad numbers, as they've also been shredded for 400-yard games by Philip Rivers and Eli Manning.
Running Backs
Stay away: Darren McFadden, Rashad Jennings or Marcel Reece, Raiders (@ Chiefs)
Early signs points to McFadden returning after missing Week 5 with a hamstring injury, and Jennings seems to be recovering from his hamstring issue as well. No matter who's healthy, you'll want to avoid them against the Chiefs' defense that ranks seventh with 14.1 FPPG allowed to opposing runners. McFadden's overall rushing stats don't look bad, but he has struggled against every non-Jaguars opponent.
Also:
– Eddie Lacy and Chris Johnson both make my top 24 on the Week 6 running backs list … but just barely. Lacy faces the top-ranked Ravens' fantasy defense (10.4 FPPG allowed to opposing RBs), while Johnson and the Titans visit the 10th-ranked Seahawks (14.5 FPPG allowed). There are a handful of backs drafted as RB3s or lower – such as Danny Woodhead, Bilal Powell, Knowshon Moreno, DeAngelo Williams, Gio Bernard and Le'Veon Bell – that might be better starts this week than Lacy or CJ2K.
Play, play, play: Willis McGahee, Browns (vs. Lions)
McGahee has carried 41 times for 118 yards and a score in his first two full games as a Brown, and while volume isn't everything, it can suggest solid production versus the Lions' 26th-ranked fantasy defense (20.5 FPPG allowed to opposing RBs).
Also:
– I'll confess to being a bit worried about Bilal Powell, as the Jets showed a willingness to get Chris Ivory and Mike Goodson into the offensive mix on Monday night. However, Powell still ran 12 times against the Falcons, he can catch the ball, and he has a matchup against the bottom-ranked Steelers' fantasy defense (23.5 FPPG allowed to opposing RBs).
– Ronnie Hillman has 24 touches over the past two weeks for the Broncos, and seems to be the team's second backfield option (sorry, Montee Ball). If you're in a bye-week or injury pinch, Hillman has the chance to be a garbage-time hero against the subpar Jags' fantasy D (18.7 FPPG to opposing RBs).
Wide Receivers
Stay away: Nate Washington, Titans (@ Seahawks)
Is Washington the guy who caught 12 passes for 236 yards and two touchdowns in Weeks 3 and 4, or the one with 10 receptions for 126 yards in his other three games? In Sunday's matchup versus the Seahawks' eighth-ranked fantasy defense (17.6 FPPG allowed to opposing WRs), expect him to look more like the latter.
Also:
– Never know which Ram receiver to start? This week, they face a strong Texans' defense that has given up just 7.4 receptions, 82.2 yards and 13.3 FPPG to opposing wide receivers. Chris Givens, Tavon Austin, Austin Pettis … bench, bench, bench.
Play, play, play: Cecil Shorts and Justin Blackmon, Jaguars (@ Broncos)
See: Henne, Chad. Shorts is already leading the league in targets, and Blackmon caught five passes for 136 yards and a score in his Week 5 debut. This week in Denver, the Jags figure to be throwing a ton once they fall behind, which should happen shortly after the opening kickoff. Shorts and Blackmon are both top-20 WR options in Week 6.
Also:
– Do you trust Bucs' rookie QB Mike Glennon? Me neither, but if he's going to produce at all, it should be this week against the Eagles (league-worst 37.3 FPPG to opposing WRs). You'll start Vincent Jackson in most situations, but his teammate, Mike Williams, could also be a solid start if he's able to recover from a hamstring injury.
– Colts' gamebreaking wideout T.Y. Hilton has a Monday night date with the Chargers' 29th-ranked fantasy defense (29.5 FPPG allowed to opposing WRs). Hilton can be an up-and-down fantasy option, but when he's up he's waaaaaaaay up, like in last week's five-catch, 140-yard, two-TD performance against the Seahawks. This is a very friendly matchup for Hilton, who has averaged an eye-popping 17.2 yards per catch in his first 20 career games.
Tight Ends
Stay away: Brandon Pettigrew, Lions (@ Browns)
Hey, Pettigrew has 11 catches in his last two games! Woo-hoo! Unfortunately, Pettigrew is about to face a Browns' defense that ranks fourth with just five FPPG allowed to opposing tight ends. If Calvin Johnson's knee injury keeps him out for another week, Pettigrew's fantasy value will improve, but he's still not an attractive start.
Also:
– Since his explosive Week 1, Rams' TE Jared Cook has caught 13 passes for 125 yards in four games. He's got a matchup with the Texans, who have given up 6.4 FPPG and just 2.2 receptions per game to opposing tight ends. Pass.
Play, play, play: Jordan Reed, Redskins (@ Cowboys)
Sleeper alert! Reed caught 13 passes for 98 yards and a touchdown in his first three games before missing Week 4 with a thigh injury. He's back at full speed, and has a friendly matchup with the 30th-ranked Cowboys' fantasy defense (14.2 FPPG to opposing tight ends). Heck, even Brandon Myers caught seven passes for 66 yards and a score against Monte Kiffin's D. Reed is owned in just 1.4 percent of FOXSports.com leagues, and is a sneaky plug-and-play option for Week 6 if your team will be without Tony Gonzalez, Charles Clay or Owen Daniels.
Also:
– Are you already starting Martellus Bennett? If not, do it for his Thursday matchup against the 29th-ranked Giants' fantasy defense (13.2 FPPG allowed to opposing tight ends).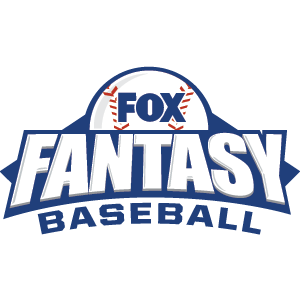 FOX Fantasy Baseball
Join or Create a Free League
Play Now!