Philadelphia Eagles Fantasy Football Roundup Week 3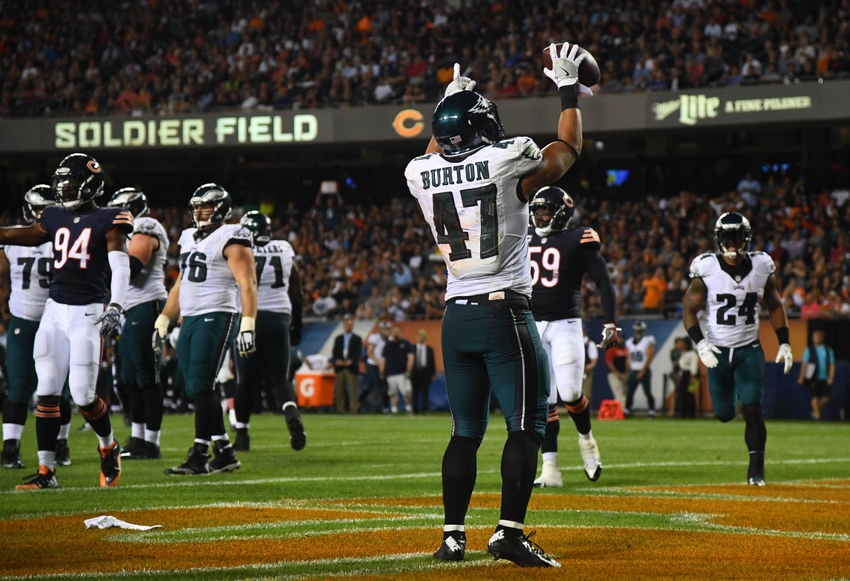 The Philadelphia Eagles square off against the Pittsburgh Steelers on Sunday, making for a tough fantasy day for owners of Eagles players.
The Philadelphia Eagles are going into week 3 with an undefeated record and an increasingly valuable stash of fantasy players. Last week's dominant performance has once again put players on the roster as some of the most wanted commodities in fantasy football.
The rising value in players because of the outburst of Carson Wentz is starting to become realer than ever. This is especially true for Jordan Matthews, who has continued to put up solid fantasy numbers that can put him in contention for a consistent number 2 receiver for any fantasy team.
With Matthews having a "slow" game but putting up 7 fantasy points (per ESPN), the rest of the Philadelphia Eagles were lead by 5 key fantasy assets. The Chicago Bears had no match for these top scorers last week.
Top Scorers
The Philadelphia Eagles have their toughest matchup coming up in the Pittsburgh Steelers. The Steelers come in as a dominating 2-0 team that may have the most high-powered offense in the NFL. It won't be as easy to throw in Eagles players this week in fantasy, but there still could be some attractive fantasy options.
Jordan Matthews
Jordan Matthews will continue to have a decent fantasy run. The Pittsburgh secondary is the weak link of the defense. Over the past two games they've given up 695 passing yards, but just one touchdown. Matthews may not score a touchdown, but expect him to rack up at least 60-70 yards. Another solid performance will make him a nice option in the WR2 slot.
ESPN Projection: 9 points
Section 215 Prediction: 11 points
Carson Wentz
Wentz continues to exceed expectations on the field. His past week was somewhat of a slow one to a quarterback standard. Still, he was able to stay turnover-free and safe for the most part. Every rookie is bound to have at least one bad game, and this one has a good chance of being the one. Pittsburgh's linebackers will make it tough for Wentz to find his safety valves. The secondary gives up yardage but still has the ability to takeaway the ball. Wentz will struggle with the always creative Pittsburgh defense.
ESPN Projection: 19 points
Section 215 Prediction: 10 points
Eagles D/ST
The Philadelphia Eagles defense has been a pretty consistent fantasy option thus far. The Pittsburgh Steelers pose a huge challenge for the weak secondary. The Ben Roethlisberger–Antonio Brown pairing is the best in the league, and they'll show that come Sunday. The defense is a hit or miss selection. They could either have a huge week full of turnovers or a week watching Antonio Brown twerk in the end zone. The latter is more reasonable.
ESPN Projection: 3 points
Section 215 Prediction: 5 points
Start/Sit?
Eagles Running Backs
Ryan Mathews is recovering from ankle soreness, and with Darren Sproles slated for more carries, expect the output to decrease from the backfield. Mathews may be the better choice if he can sneak in a red zone touchdown. Either way it's safe to say Mathews won't be as effective as he was the first two weeks.
Verdict: Sit
Agholor has seen some big plays recently. In a twelve-team, deep league, Agholor could be a nice shot in the dark if the wide receivers are thin. Agholor is starting to become one of the more consistent deep threats for the Philadelphia Eagles. He could be on touchdown watch this week.
Verdict: Start
Eagles Tight-Ends
Brent Celek and Trey Burton. Celek is the grunt of the run-blocking game while Burton shined as a catch-passer. Don't expect much production from either as the Pittsburgh linebacker corp are continuing t0 be one of the best in the NFL.
Verdict: Sit
The Philadelphia Eagles fantasy players will slow down this week, but that's more because of their top-level opponents. Be weary in selecting any Eagles players in your fantasy lineup week 3, but hold on to those gems as they may be useful in future weeks.
This article originally appeared on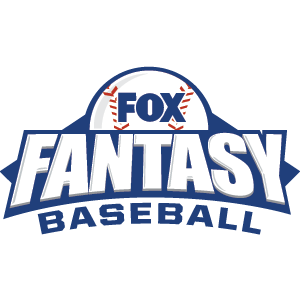 FOX Fantasy Baseball
Join or Create a Free League
Play Now!